---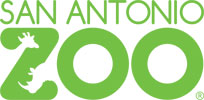 San Antonio Zoo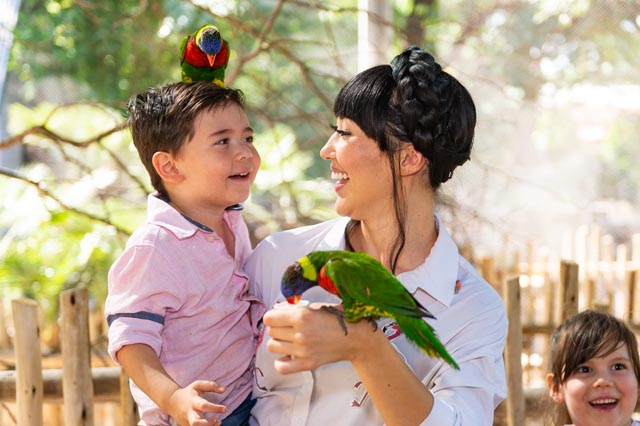 Feed a giraffe by hand, watch hippos, see crocodiles swim, and enjoy various animals from around the world at San Antonio Zoo.
Exploring one of the oldest, most unique attractions in San Antonio takes you on a journey around the globe, where you'll encounter species great and small, from the rainforests of South America and the deserts of Africa to the jungles of Asia.
Located a few minutes from downtown San Antonio and the River Walk, a visit to San Antonio Zoo is fun and exciting for travelers of all ages, and it's open year-round. San Antonio Zoo®, operated by San Antonio Zoological Society, is a non-profit organization committed to securing a future for wildlife.
Through its passion and expertise in animal care, conservation, and education, the zoo's mission is to inspire its community to love, engage with, act for and protect animals and the places they live. The zoo welcomes more than a million visitors each year and is open year-round. San Antonio Zoo is accredited by the Association of Zoos and Aquariums, the Zoological Association of America, and Humane Certified by American Humane.
Experiences
There's so much to see and do at San Antonio Zoo! Experience everything from lions and tigers to turtles and tropical birds. Yet, seeing these creatures is only one of many experiences you'll have at San Antonio Zoo. Get up close with a giraffe as you feed them their favorite lettuce, or go on a Behind-the-Scenes tour to interact with an Okapi, Hippo, Tortoise, or a Rhino! Hang out with playful lorikeets in Lory Landing and have some mingles with our flamingos at our Flamingo Mingle experience.
NEW this year is the Project Selva 4D Theater. The action spills out of the screen over the audience with thrill-enhancing sensory special effects— bubbles, snow, scent, FX lighting, water mist, seat vibrations, and wind!
When you're done exploring the zoo, make sure to visit Train Depot, right next to the zoo's very own Starbucks, for a train ride around Brackenridge Park on a 1/5-scale model of a diesel-type passenger train. Looking for more adventure? Take your children to experience America's Oldest Children's Amusement Park, Kiddie Park, relocated and renovated right next to San Antonio Zoo.
San Antonio Zoo Events
Along with all of their exhibits and experiences, San Antonio Zoo hosts its fair share of can't-miss events throughout the year, such as Zoo Boo!, Zoo Lights, Jungle Boogie Nights, and many more. Visit San Antonio Zoo's website for upcoming events and much more. With thousands of beautiful animals to see and a stunning range of experiences to have, a visit to San Antonio Zoo is a must during your stay in the Alamo City.
---
---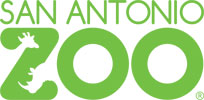 San Antonio Zoo
3903 N. St. Mary's Street
San Antonio, TX 78212
(210) 734-7184
www.sazoo.org