---
Sixth Floor Museum at Dealey Plaza Hours and Admission Prices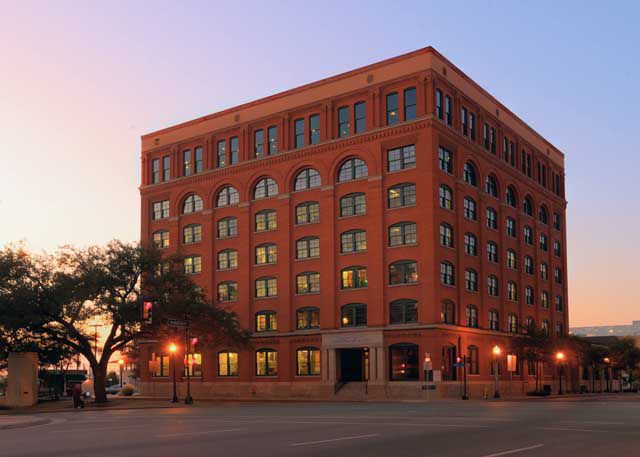 The Sixth Floor Museum at Dealey Plaza chronicles the life, legacy, and shocking death of American President John F. Kennedy. Housed in the former Texas School Book Depository building from which JFK was assassinated by Lee Harvey Oswald, the museum is the most visited historic site in north Texas. Browse 50,000 items detailing JFK's presidency, the aftermath of his death, and society in 1960's Dallas and the United States. The following are the museum's hours of operation and prices for general admission.
---
Sixth Floor Museum at Dealey Plaza Hours
Monday: 12 PM – 6 PM
Tuesday through Sunday: 10 AM – 6 PM
Please note that final admission is at 5:15 p.m.
---
Sixth Floor Museum at Dealey Plaza Admission Prices
Children (0-5): Free ($4 with audio guide)
Youth (6-18): $13
Adults: $16
Seniors (65+): $14
Gift vouchers that may be used any time within one year of purchase date are available online. The Sixth Floor Museum is also part of the Dallas CityPASS program, which offers visitors access to four of the top attractions in Dallas for a special low rate. See www.citypass.com/dallas for more details.
---
Group Rates (for 20+ people)
Youth: $7
Adults: $12
The 90-minute group tour includes a multi-media audio guide, free motor coach parking nearby, and complimentary admission for bus drivers and escorts. Group tour requests can be made online and must be confirmed by the museum's group sales coordinator.
Prices and hours are subject to change. Please check the Sixth Floor Museum at Dealey's website for up-to-date information on hours and admissions prices before making plans.
---
---
The Sixth Floor Museum at Dealey Plaza
411 Elm Street
Dallas, TX 75202
214.747.6660
www.jfk.org