---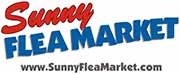 Sunny Flea Market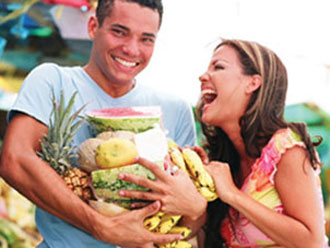 Shop for spices, browse fruit markets, and savor delicious cuisine from around the world at Houston's own Sunny Flea Market. This sprawling 35-acre marketplace showcases and celebrates all the Space City's cultural diversity. Discover goods from Texas to Asia, smell the sizzling fajitas and freshly cooked churros, and take in all the music ranging from the oldies to modern hits. A true sensory experience, Sunny Flea Market serves up all of Houston's culture all in one place.
With more than 1,000 vendors, Sunny Flea Market is one of the largest open-air flea markets in Texas. Its diversity of things to shop for attracts about 50,000 visitors a week, over time creating something of a Houston tradition.
Join the crowds as you meander from one vendor to the next, a journey on which you'll see antique furniture, distinctive clothing, shoes, health and beauty products, and a treasure trove of other surprises. Need some fresh produce? Buy local at the plethora of farmer's markets. If that sparks your appetite, visit one of the many food stands serving up savory American, Asian, and Mexican fare.
More than a standard flea market, Sunny Flea Market provides everything you need for a fun-filled day with your family. Your smaller kids will love the carnival rides (including an old-fashioned carousel) and special play areas, as well as the toy booths featuring affordably priced goodies. Even better, parking is affordable and located just a short walk from the market's main gates.
Open Tuesday through Sunday, Sunny Flea Market is a paradise for bargain shopper's and anyone looking for something fun to do in the Houston area.
---
---