---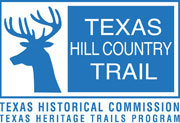 Texas Hill Country Trail Region
Historic Spanish missions, rolling hills home to scenic vineyards, old-fashioned dance halls, and heaping helpings of that unmistakable cowboy charm. All of this barely scratches the surface of what you'll find in the Texas Hill Country Trail Region. Stretching from Austin and San Antonio to Crystal City and Lampasas, the region boasts an endless supply of bucket-list worthy adventures. Step inside the hallowed halls of The Alamo, catch a concert at a venue in Austin, climb to the peak of Enchanted Rock, and soak up the diverse array of cultures. Regardless of how you like to get away, you'll find something to take your breath away in the Texas Hill Country Trail Region.
---
History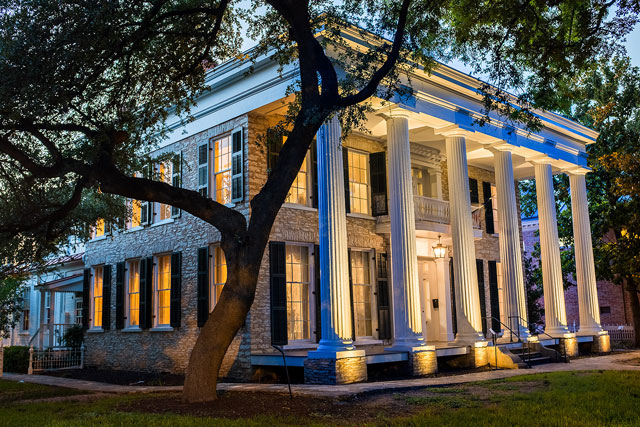 The past is very much part of the present in the Texas Hill Country Trail Region, where many of the events that shaped the state into what it is today occurred. Whether you're standing inside the chapel in Mission San Jose or strolling Fredericksburg's Main Street lined with 19th-century storefronts, you won't ever be far from true Texas history. Along with famous sites like the San Antonio Missions National Historical Park and the Texas State Capitol are countless fully restored courthouses, churches, cemeteries, state historic sites, and museums, each with their own stories to tell.
Use this map to plot out your next journey into Texas history.
---
Nature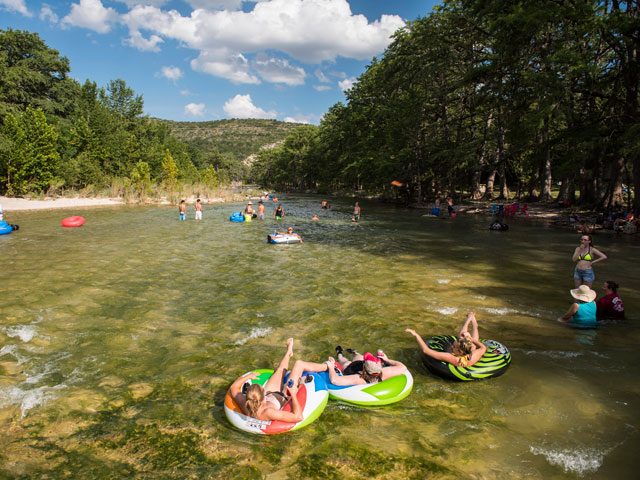 Cypress-tree lined rivers, rugged limestone cliffs, and tranquil lakes can all be found throughout the region, making it a veritable playground for anyone who loves being outdoors. Paddle on the peaceful Colorado River just steps away from downtown Austin and descend into the depths of a subterranean world at Natural Bridge Caverns or Longhorn Cavern State Park. Take in the majestic waterfall at McKinney Falls State Park and drive the Willow City Loop, one of the most scenic drives in Texas that offers spectacular views of wildflowers in the spring. The list of natural wonders here are endless and it would take a lifetime to see them all. What are you waiting for?
---
Culture & Cuisine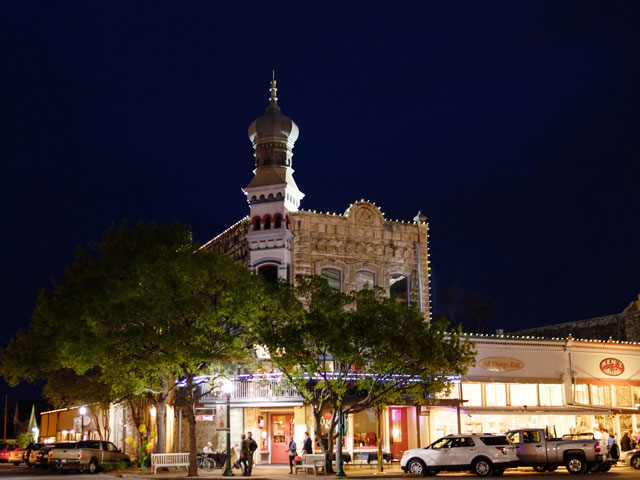 Due to its history, the Texas Hill Country is home to a fascinating blend of American, Czech, German, and Mexican cultures where Oktoberfest and Dia de los Muertos are celebrated in equal measure. Here you'll just as easily find traditional Tex-Mex fare as you will mouthwatering barbecue and bratwurst. The Hill Country also boasts a seemingly endless number of wineries and craft breweries, each serving up something different.
With all its natural splendor, stunning historical sites, and confluence of cultures, no two visits to the Texas Hill Country Trail Region will ever be the same. Visit the Texas Hill Country Trail Region's website to plan your next adventure.
---
Destinations
Bandera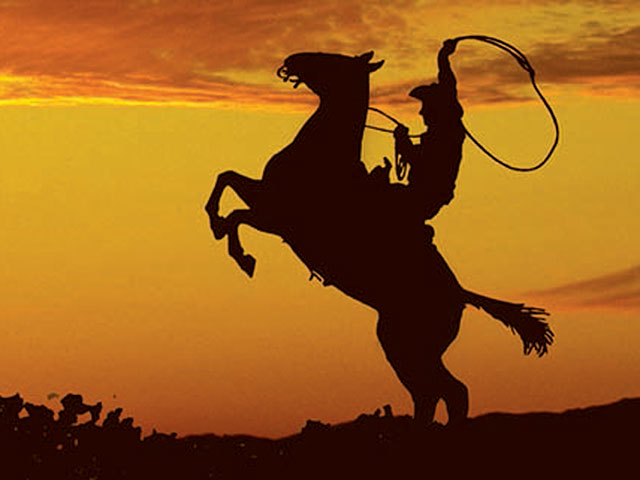 Climb into the saddle and gallop on over to Bandera, the Cowboy Capital of the World. Feel like a cowboy or cowgirl as you ride horseback on trails that meander past mesquite and oak trees that cover rolling hills. Get the lay of the land at the Visitors Center, then book a guided riding tour at one of the town's many ranches. At night, gaze at the night sky filled with countless shining stars as you gather around a campfire or dance the night away at a good old-fashioned honky tonk. Wake up the next day and you'll discover a world of other possibilities.
Get behind the wheel to enjoy some of Texas' finest scenic driving routes, step into one-of-a-kind shops in downtown Bandera, indulge your inner foodie at one of many restaurants, and savor the creations of nearby breweries and wineries.
Come here with a sense of adventure and you'll leave with the spirit of a cowboy.
Boerne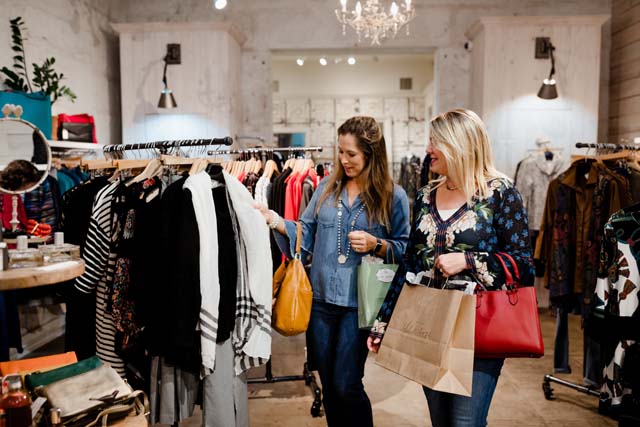 Set on the banks of beautiful Cibolo Creek among the rolling hills of the Texas Hill Country, Boerne is a quaint getaway with ample small-town charm. Window shop along Main Street to uncover treasures in its many unique shops and art galleries, treat yourself at local bakeries, coffee shops, and restaurants, and savor craft beer at a brew haus near the creek. If you love the outdoors, Boerne is the perfect starting point for endless adventures. Swim and kayak in Boerne City Park, explore the nearly two miles of trails at Cibolo Nater Center & Farm, and take a day trip to visit destinations like Cave Without a Name, Guadalupe River State Park, and countless wineries.
Whether you want to escape the hustle and bustle of big city life or to see and taste something new, Boerne is the place for you. Located just 30 miles northwest of San Antonio, it couldn't be any easier to reach.
Cedar Park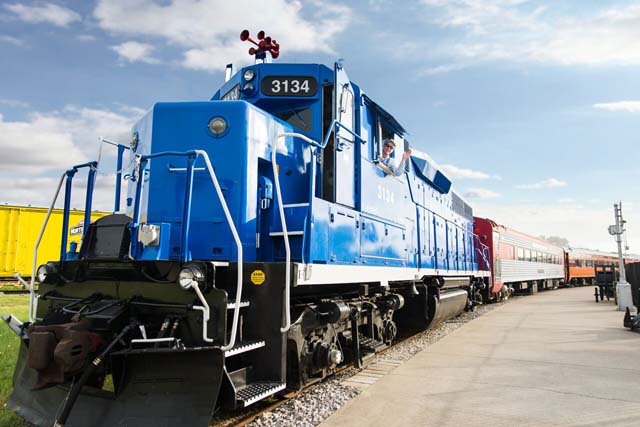 All aboard! That's not something you hear every day. Unless you're in Cedar Park, of course. Set just north of Austin, this enticing escape is home to a truly one-of-a-kind Texas attraction: the Austin Steam Train Association. Climb aboard a vintage train and watch as the stunning landscapes of the Hill Country pass you by. The Austin Steam Train Association offers excursions on the weekends throughout the year, with special themed rides like its Thomas the Tank Engine outing and a murder mystery night train worth checking out as well.
When you're not riding the train, make sure to experience everything else Cedar Park has to offer. Witness blooming bluebonnets at Brushy Creek Lake Park, soar on zip lines at Lake Travis Zipline Adventures, and taste delicious craft beers at Whitestone Brewery and Red Horn Coffee House & Brewing Co.
Fort Martin Scott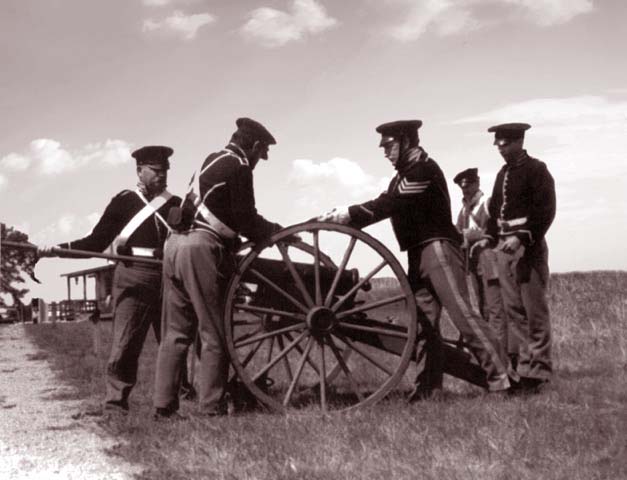 Following its founding in 1848, Fort Martin Scott was the lone U.S. Army fort on the untamed Texas Frontier. Today, it's an enduring reminder of the Lone Star State's earliest days, when settlers were pushing the state's boundaries ever westward. Located just two miles from downtown Fredericksburg, the fort protected those who were traveling on the Frederickburg-San Antonio road from 1848 to 1853.
Visit and you can imagine how the fort looked in its heyday due to the restored troops houses and the other structures, including the original watch tower.
Stroll along the trails and admire the blooming wildflowers as you immerse yourself in this chapter of Texas history.
The fort, a national historic monument, hosts two major festivals every year that include living history reenactments, so make sure you're here to experience it all for yourself.
Kerrville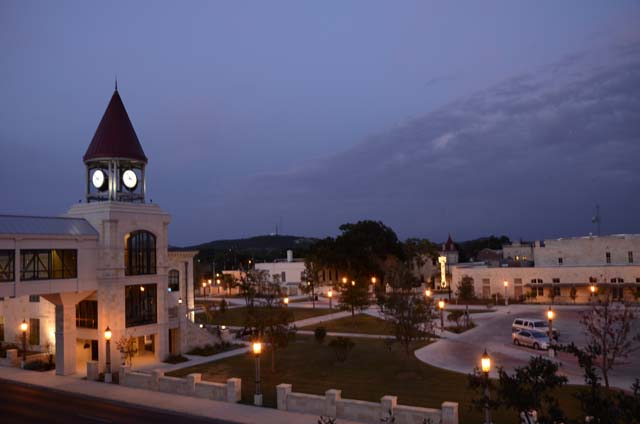 Dip your toes in the pristine Guadalupe River, browse unique shops in a downtown area imbued with historic charm, and relax as you enjoy a retreat to Kerrville. A place for art lovers and outdoor adventurers alike, Kerrville sets the stage for a truly remarkable getaway. Hike along the picturesque River Trail and visit the retailers on Old Ingram Loop before experiencing the performing arts at The Cailloux, The VK Garage, and The Point theaters. A long list of restaurants will satisfy just about any palate, and an array of breweries and wineries provide the perfect spots to kick back with your favorite kind of beverage.
Located 65 miles from San Antonio and 100 from Austin, Kerrville is a conveninet getaway that retains its own one-of-a-kind identity. It's even home to the Kerrville Airport, one of the Lone Star State's finest that houses Mooney International Aircraft.
---
---