---

15 Fantastic Free Things to Do in Houston
There are bustling metropolises, and then there's Houston. Known as the fourth largest city in America, Houston boasts a seemingly endless set of things to do. Explore 300 miles of hiking and biking trails, let the flavors of cuisines from around the world dance off your tongue, and immerse yourself in all the cultures of the melting pot that is H-Town. Catch a game from one of Houston's five professional sports teams, take in a show in the world-renowned Theater District, and explore all the attractions in the Houston Museum District. With favorable year-round weather and an ideal location at the crossroads of the Texas Gulf Coast and the Piney Woods, Houston is the ultimate "choose your own adventure" destination.
As you can imagine, there are many ways to enjoy an unforgettable vacation in Houston. Yet the best part is that many of the most memorable experiences won't cost you a dime. If you don't want to break the bank while you're here, then you have to check out these 15 fantastic free things to do in Houston.
---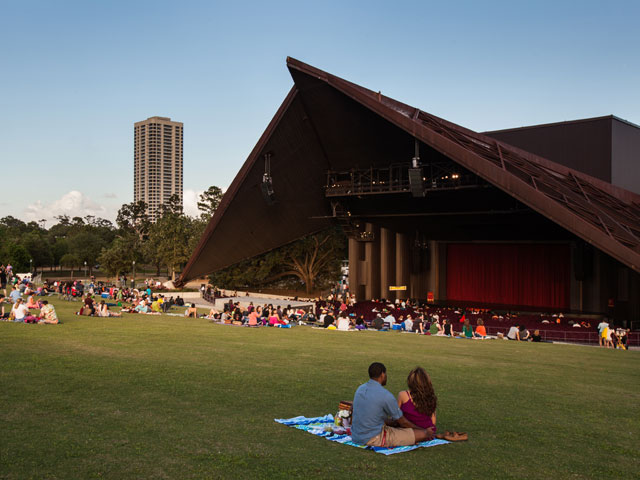 Catch a Show at Miller Outdoor Theatre
What's better than relaxing on a grassy hill on a balmy summer evening? Seeing a free show, of course! This is exactly what you'll get at the Miller Outdoor Theatre, located in the heart of the Houston Museum District. Concerts, film screenings, and cultural performances are held throughout the year here, so check their schedule so you don't miss out on something awesome.
---
Snap a Selfie at the Water Wall
Looking for that one-of-a-kind photo for your Instagram? Hit up the Water Wall, a 64-foot-tall U-shaped fountain situated just a few blocks south of the Houston Galleria. Step inside the "U" and listen to the water rush past you as you're sprayed by a cool mist, a great way to temporarily escape the summer heat.
---
See the Art at The Menil Collection
Houston has a reputation for being a world-class arts town, so why not experience some of it for free? Not only will you see some great works at The Menil Collection, but you'll marvel at the rare collection of antiquities, Byzantine and Medieval art, and other historical pieces from around the world. If you've already been, plan another visit as the collection hosts rotating exhibitions from some of arts most notable practitioners, such as Andy Warhol and Picasso.
---
Browse the Contemporary Arts Museum
Speaking of art, there's more to be seen at the Contemporary Arts Museum. Two floors of exhibits make up this free art museum in Houston, with each displaying works by local, regional, and international artists. Located one block west of the Houston Museum of Fine Arts, it's always a worthy stop while you're in the Houston Museum District.
---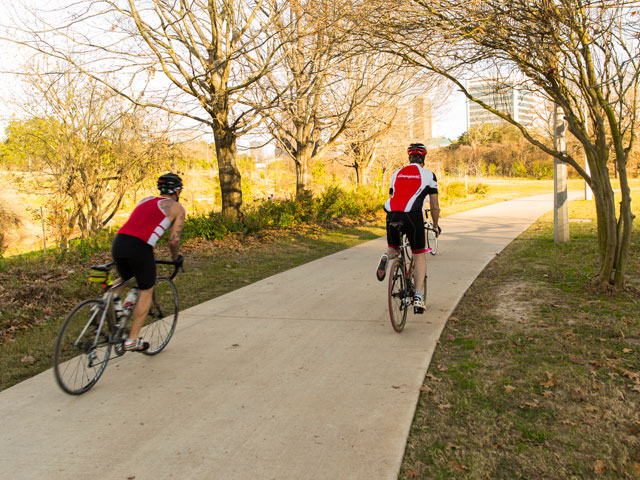 Bike along Buffalo Bayou
With miles of urban bike trails, it turns out that Houston is a great place to work up a sweat. One of the best spots in town for this is along Buffalo Bayou through Eleanor Tinsley Park. Ride the curvy trails over hills and old-fashioned bridges into downtown and back, enjoying a view of the skyline along the way. If you don't have your own bike, rent one from one of the many Houston BCycle stations in the area (that will cost you money, though). You can also go for a jog, or enjoy a leisurely stroll.
---
Watch the Bats Emerge at the Waugh Drive Bridge
Should you already be in Eleanor Tinsley Park, then this one is a no brainer. Find a spot near the Waugh Drive Bridge at dusk to watch as many as 250,000 bats emerge. The Waugh Drive Bridge connects Allen Parkway and Memorial Drive between Studemont Street and Shepherd Drive.
---
Reflect at the Rothko Chapel
The Rothko Chapel is a non-denominational place of meditation and worship that opens its doors to people of all religious beliefs. Beyond being a spiritual sanctuary, the chapel is both a museum and a forum that has been named one of the top 10 most mind-blowing and flat-out cool places to experience art in America by GQ.
---
Jog at Memorial Park
Don your running shoes and head to Memorial Park (the "largest urban park in Texas") to work up a sweat. The popular three-mile running trail that encloses an 18-hole golf course and tennis complex weaves along pine and oak woodlands, providing a breathtaking natural retreat right in the middle of the city. A variety of biking trails, sand volleyball courts, and outdoor workout stations can be found in the park as well, making it a one-stop-shop for your exercise needs.
---
Walk the Trails at the Houston Arboretum & Nature Center
Drive less than one mile west of Memorial Park to reach a stunning 155-acre nature sanctuary tucked right into the heart of the fourth largest city in America. Meander along the five miles of scenic trails under towering sycamore, oak, and pine trees, and then keep an eye out for turtles and fish as you wander through a shallow wetland. With free admission and much to see, you could spend a whole day here.
---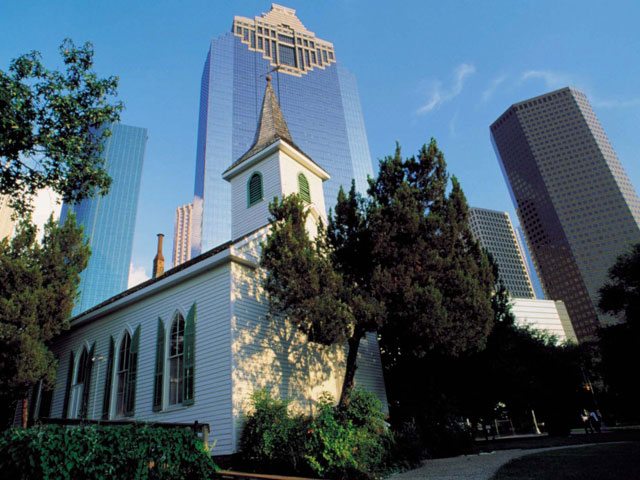 Step Back into Houston's Past at The Heritage Society
Houston is a bustling modern metropolis today, but even it was once a (rapidly) developing town on what was at the time the Texas frontier. The Heritage Society, Houston's only interactive outdoor museum, offers a glimpse into what Space City was like in its earliest days. Nine historic structures, including homes dating back to the 1820's and the 1891 St. John Church. See it all by heading to the west side of downtown Houston.
---
Hang Out at Discovery Green
Downtown Houston is home to another oasis of sorts: Discovery Green. Situated across the street from the George R. Brown Convention Center, Discovery Green is a popular social spot where you can listen to musicians perform on the stage, see a movie outdoors, let Fido play in the dog park, or simply go for a stroll. Don't miss testing out the Unique Listening Vessels, two stone sculptures featuring concave interiors that focus sound waves, allowing you to have a quiet conversation with someone from 70 feet away.
---
Visit the Shri Swaminarayan Mandir
The Shri Swaminarayan Mandir is a traditional Hindu temple that is both an architectural wonder and a reflection of Houston's diversity. Soaring towers and distinctive arches crafted using Turkish limestone and traditional Indian architecture and engineering techniques create a breathtaking site. The Mandir is open for visitors, but there are a few guidelines you should be aware of before you plan your trip.
---
Go On a Walking Tour of Rice University
An affluence of eye-catching architecture awaits you at Rice University, a historic college located right next to the Houston Museum District. Explore the campus, or walk on three-mile jogging track which follows the outer edge of the university. Along the way, you'll pass charming brick homes and elegant mansions while you enjoy near continuous shade from massive oak trees.
---
Kayak on the Armand Bayou Paddling Trail
Houston is just a stone's throw away from all the natural splendor of the Texas Gulf Coast. Although there are a variety of ways to take it in for yourself, one of the best is by kayaking on Clear Lake. Follow the Armand Bayou Paddling Trail and you'll be surrounded by coastal woods that are home to a spectacular array of wildlife, including ospreys, egrets, pelicans, and alligators that (in some cases) grow as long as 10 feet.
---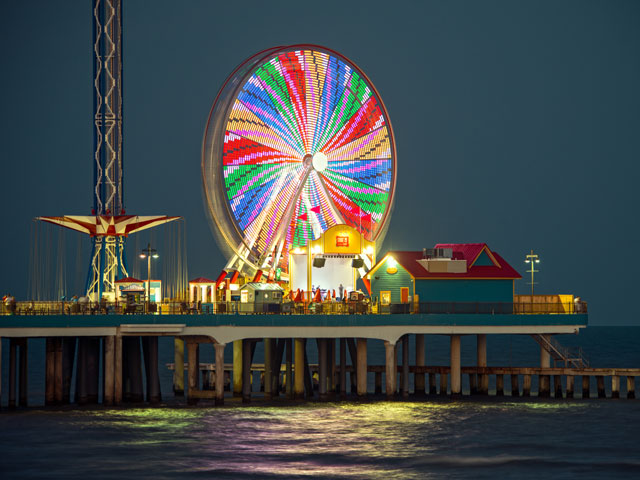 Explore Galveston Island
Soft sandy beaches, vibrant sunrises, gorgeous architecture, and a chilled-out coastal culture are just a few of the reasons to make a day trip out to Galveston Island. Watch a spectacular sunrise, lay out on the beach, and marvel at all the beautifully restored structures in the Strand Historic District. Located about 50 miles southeast of Houston, Galveston is a convenient getaway that has an ambience all its own.
---
---