---
Port Aransas: Texas - Island Style
Calendar of Events
---
January 30, 2016
Port Aransas Garden Club Home Tour
Hosted by the Port Aransas Garden Club, guided and self-guided tours of homes ranging from "island treasures to spectacular beachfront properties" will be featured.
---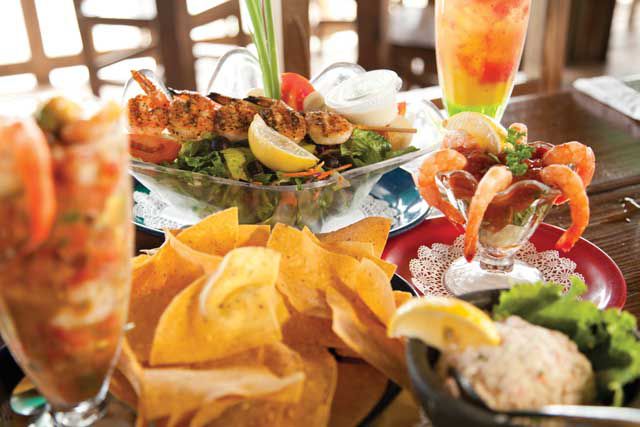 January 25, 2016
'Port A' Merchant's Dine Around
Enjoy samplings of island cuisine at a variety of local restaurants and enjoy tasty tidbits of desserts and beverage samples at Port Aransas shops. www.portaransas.org
---
February 25 - 28, 2016
Whooping Crane Festival – Annual
Annual festival celebrating the endangered Whooping Cranes that winter in our area. Birding tours by boat and bus, renowned speakers, exhibits, nature related trade show, arts & crafts, photography workshops and more. For information, contact the Port Aransas Chamber of Commerce at 800-45-COAST or www.portaransas.org.
---
March 2016
Spring Break
The 2nd and 3rd week of March is the busiest during the month.
---
April through October, 2016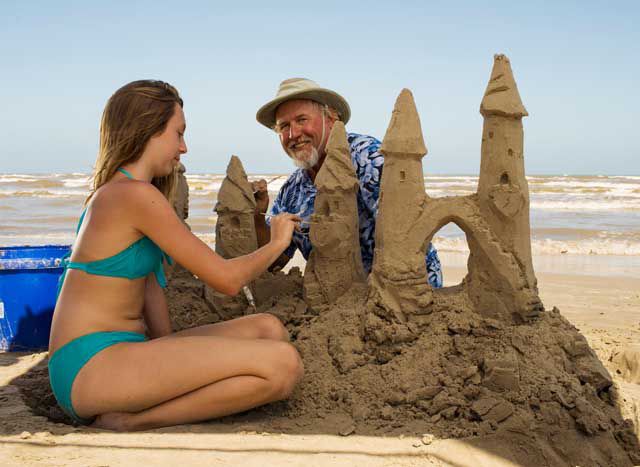 Sunset Sounds
Musical performances by local artists held the second Friday of each month at 7:00 p.m. Free and open to the public at Robert's Point Park. For more information, call the Port Aransas Parks & Recreation Department, 361-749-4158.
April 29 - May 1, 2016
Texas Sand Fest
Largest Master Sand Sculpting Competition in the U.S. This family event offers attendees a weekend of fun on the beach while viewing these magnificent works of sand art. Unique "island-style" jewelry, art, crafts, food and music will be available. www.texassandfest.com
April 23, 2016
Adopt-A-Beach Cleanup
This statewide event held twice a year, in the spring and fall. Participants gather and document debris from area beaches. Call 800-45-COAST for more information or visit our website at www.portaransas.org.
---
May 13 - 15, 2016
Art Festival and Songwriter's Showcase
A fine array of Arts & Crafts for sale on Saturday and Sunday. Monday is the Annual Songwriter's Showcase at 7:00 pm. For more information contact 361-749-7334 visit www.portaransasartcenter.org.
---
Spring through Fall, 2016
Fishing tournaments almost every weekend – there's sure to be one to allure you to Port A. More information at www.portaransas.org.
---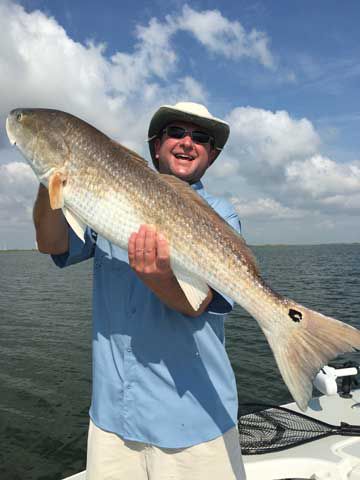 July 4, 2016
Annual Fireworks
The fun starts at dark thirty at Roberts Point Park. For more information, call 361-749-4111.
July 8 - 10, 2016
Deep Sea Roundup
Oldest fishing tournament on the Gulf Coast. This tournament features activities for the entire family. Categories consist of Bay/Surf division, Offshore division and Piggy Perch contest for the children. For more information, visit the Port Aransas Boatmen's Association website: www.paboatmen.org.
---
October 22 - 25, 2016
Harvest Moon Regatta
Annual sailboat race originating in Kemah and ending in Port Aransas. For more information contact Lakewood Yacht Club, 281-474-2511.
---
For more information, visit the Port Aransas Boatmen's Association website.
For accommodations, visit our website by clicking the link below or call 800-45-COAST.
Please mention this listing when inquiring.
---
---