---
Castroville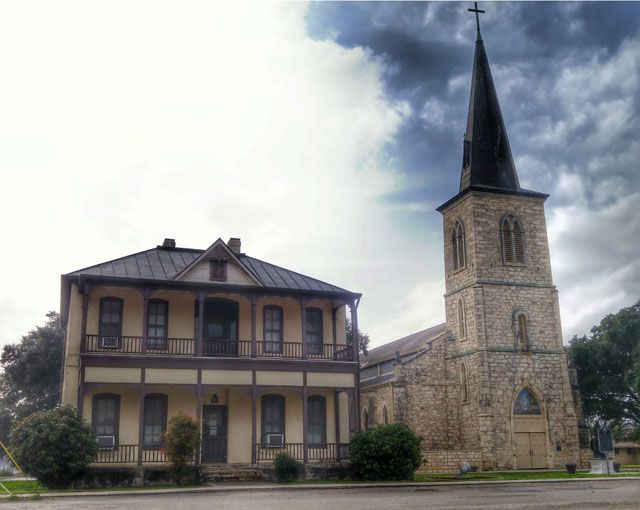 You're standing in a village full of steep-roofed cottages with flat stucco walls, roadside bakeries exuding the sweet smell of pastries, and a spectacular Romanesque cathedral. Where are you? If you speculated you are in a small hamlet in the French countryside, then you've guessed well. However, you'd be wrong, mon ami. Welcome to Castroville, a quaint town with a French heritage unique to Texas nestled on the bank of the Medina River just 20 miles west of San Antonio in the gorgeous Texas Hill Country.
Castroville was founded in 1844 by Henri Castro, a French empresario and close associate of Sam Houston. Castro recruited many of the colonists for his new town from the Alsace region of northeastern France. Over the years, these settlers would build a community that more closely resembled a European village than a frontier town in Texas. That heritage is still very much alive today. Many of Castroville's earliest homes and buildings, including Henri Castro's original home and the town's first Catholic Church, are still in use to this day.
There are numerous ways to experience Castroville's rich and distinct history. Start with a walking tour of Castroville, which takes you past the town's more than 50 historic homes, churches, and buildings. Then head over to the Steinbach Haus, a 2.5-story home built in Wahlbach, France in the early 17th century. The home, with its sloped tile roof and distinctive wood beams, was relocated to Castroville in 1998 and reconstructed in 2002. Today, it's a fascinating museum full of antique furnishings donated by the people of Alsace, as well as a living tribute to the area's French lineage. At night, stay in one of Castroville's historic guest houses, such as the Landmark Inn, a state historic site that has been accommodating travelers since the 1860's.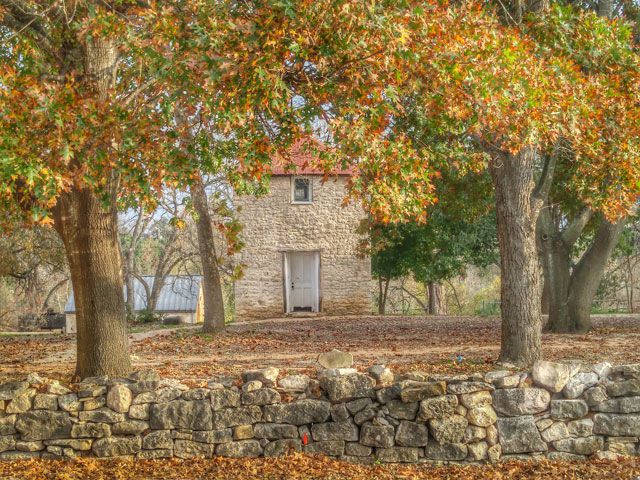 This town has much to offer those who enjoy spending time outdoors as well. Castroville Regional Park, situated on the southwestern side of town, incorporates an amphitheater, RV and picnic facilities, tennis courts, hiking trails, and access to the Medina River within 126 acres of Hill Country terrain. Paradise Canyon, just 13 miles north of Castroville, is another place to visit if you're seeking a scenic escape. Here, the sparkling waters of the Medina River pass through tree-covered limestone canyons, offering the perfect setting to play or unwind.
A fascinating history, distinct architecture, and a beautiful setting make Castroville a more-than-worthy destination on your next Texas adventure. Travel here and you'll see why Castroville is where Texas meets France. Bon voyage!
---
---