---
City of Farmers Branch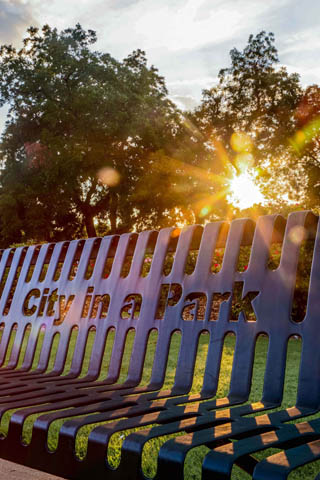 It's little wonder why Farmers Branch is nicknamed 'The City in a Park.' With more than 30 award-winning parks, a faithfully cared for community garden, and a variety of rose gardens with walking trails, this vibrant, growing town is teeming with life.
And, life always attracts other life. That's why folks from all over flock to Farmers Branch to experience a connection with nature. Sometimes it's for years and sometimes it's just for the weekend, but one thing's for sure: There's always a reason to keep you coming back to Farmers Branch.
Located in the bustling Dallas Metroplex, the city enjoys all the perks of being part of a thriving metropolis – yet it still retains that small, hometown feeling. Plus, with easy access in and out of the city by way of DART, it's never been easier to feel connected to a community while experiencing the luxury of city life.
Farmers Branch has plenty of engaging and exciting things to do all on its own.
Nature lovers find themselves at home with beautiful parks, like the pristine 104-acre John F. Burke Nature Preserve that boasts a blend of two different ecosystems; one part wetlands and one part upland forest.
Visitors are welcome from dawn 'til dusk to come explore the walking trails and relax in the wonder of barely touched wilderness – but if you're one who enjoys a combination of history and nature, then maybe you'd be interested in checking out the Farmers Branch Historical Park.
The Historical Park is an immaculate, well-manicured museum that captures what life was like for settlers in North Texas from the late 19th century through the 1940s. Here, history comes alive and gives visitors a chance to escape into the past. On the 18-acre main campus there exists an old-time General Store, church, and service station with many other historical structures. During base ball season, enjoy watching a vintage base ball team that practices, plays, and dresses according to rules and regulations from the 1860s.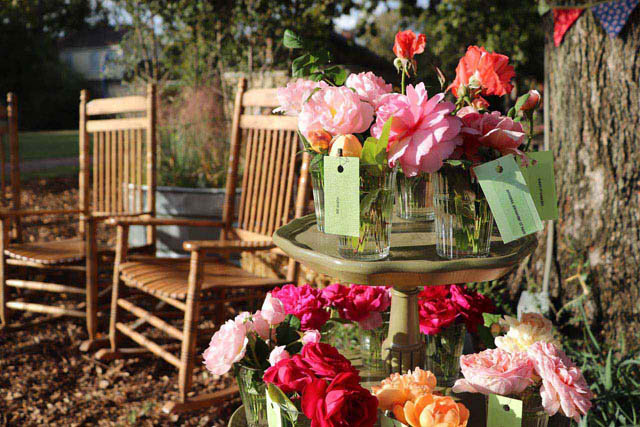 The Rose Gardens of Farmers Branch are found along a trail from Gussie Field Watterworth Park through the Historical Park. On four distinct rose garden plots, including the Earth-Kind ? Rose and Display Gardens, West Rose Garden, Award of Excellence Test Garden, and Ruthann Rodgers Garden, grow nearly 400 different types of roses each year. Stop in and smell them all.
Whatever you do, you will want to explore the Farmers Branch Market. Open rain or shine, the Market is located at the Grove at Mustang Crossing – directly adjacent from the Farmers Branch station on the DART light rail line. Here, shoppers are sure to find a new favorite during the season at the only twilight market in the area.
Also, plan your Farmers Branch outing around the many wonderful events the community puts on throughout the year.
The Bloomin' Bluegrass Festival is one of the most anticipated annual events, with talented acts showcased in our outdoor Historical Park. This two-day music festival is fun for the whole family and has a lot of engaging activities for kids to enjoy, like a rock-climbing wall, a bounce house, and even a petting zoo. Also, be sure to check out the Celebration of Roses event going on that same weekend. There, you can tour the gardens and even pluck a few roses for a floral decoration piece that you get to design.
Other annual events that you don't want to miss out on, such as Halloween in the Park & Date Night in the Park. A full calendar of events can be found at discoverfarmersbranch.com under Events.
If all you ever do is pass through Farmers Branch on the way to get to somewhere else, it's time to stop and stay a while. This is a place where people, nature, and creativity all collide to make Farmers Branch infectiously fun and a town that even visitors tend to call their own.
---
---