---

La Grange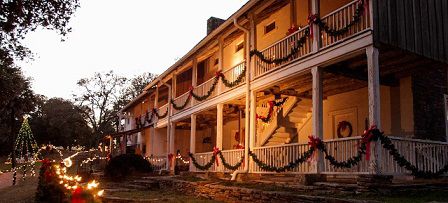 Drink mead like Thor, visit a tomb for heroes of the Republic of Texas, explore one of the oldest breweries in the state, and listen to European-style polka while savoring delicious Czech food. These experiences partially represent what this charming town has to offer Texas travelers.
From historic sites and spectacular architecture to fascinating museums and unique shops and restaurants, La Grange has it all. This friendly town, which sits on the bank of the Colorado River among dense forests and undulating hills, is both lively and scenic, offering an ideal venue for a weekend getaway. La Grange's central location, within an hour and a half of Austin, Houston, and San Antonio, makes it an easily accessible destination for your next Texas vacation.
La Grange may be best known for two things: being the home of the Chicken Ranch, the inspiration for The Best Little Whorehouse in Texas, and the subject of a classic ZZ Top song. The town began as a small fort built in 1826 to protect settlers in the area from Indian attacks. By the end of the 1830's, a small town had grown around the fort, and in 1837 it became the capital of Fayette County. Within the next 20 years, a wave of German and Czech immigrants to Texas settled in Fayette County. One of these immigrants, Heinrich Kreische, would go on to build one of the oldest breweries in Texas, a site that is now part of the Monument Hill-Kreische Brewery State Historic Sites. The site also has a tomb for Texans who died in the Dawson and Mier Expeditions against Mexico in the 1840's.
Yet Monument Hill isn't La Grange's only historic site. Perhaps its most spectacular is the Fayette County Courthouse, an eye-catching Romanesque Revival structure with arched doorways and windows, a clock tower, and a limestone façade accented by red granite. The Old Fayette County Jail, which appears more like a Gothic-style European church than a corrections facility, and the Nathaniel W. Faison House, one of the oldest homes in La Grange, are two of the town's other historic places to see.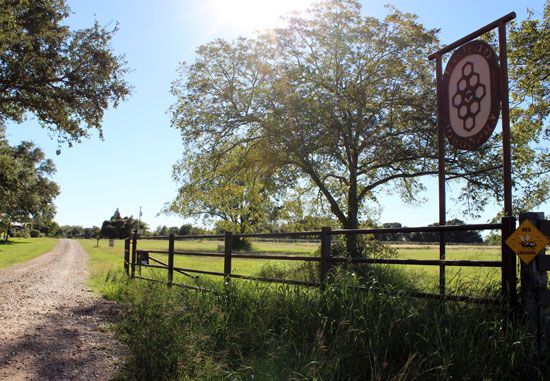 Although La Grange's historic sites are captivating places to visit, there is more to do in town. Explore Fayette County's Czech heritage at the Texas Czech Heritage and Cultural Center. Sample high-quality meads (or honeywine) at Rohan Meadery. Savor a glass of wine at Rosemary's Winery and Vineyard, a true Texas winery. Take in all the vibrant colors and patterns at the Texas Quilt Museum. If all of this isn't enough for you, head back to La Grange's courthouse square, where you'll find one-of-a-kind antique stores and boutique shops to browse, and unique restaurants to dine at. La Grange hosts numerous events throughout the year, including several festivals, a county fair, and a rodeo, as well.
La Grange is a charming town full of interesting history, beautiful architecture, and plenty of unique things that are more than worth traveling for. Its convenient location close to three of Texas' largest cities makes it a great choice for those seeking a quiet weekend getaway. Plan your next vacation here and you'll discover why La Grange is the place where German and Czech heritage meet Texas hospitality.
---
---