Page Archived
You have reached an archived page on TourTexas.com. Please use the search bar above to view other Texas content or reach out directly to the destination, attraction, accommodation or event shown on this page for up to date information.
---
Lampasas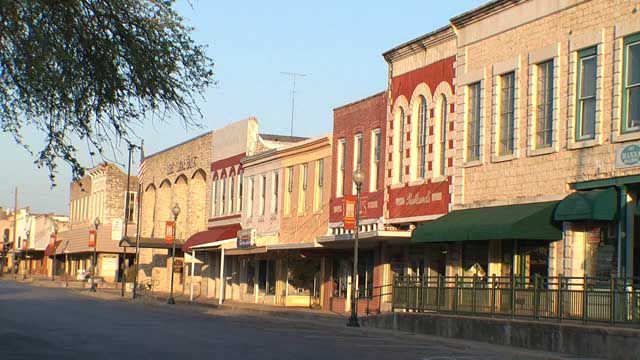 It may not be the geographic center of Texas, but it would be hard to find a town that better encompasses the phrase "deep in the heart of Texas" than Lampasas. With a population just under 7,000, Lampasas is a small and welcoming town with friendly folks, unique shops and art galleries, great restaurants, and scenic views aplenty. In other words, it's a fine place to hang your hat, kick off your cowboy boots, and take it easy.
For many years, people have been drawn to the Lampasas area for the abundance of fish, deer, buffalo, and other game that flocked to the streams and creeks. The Native Americans were the first to utilize the mineral springs for healing purposes, something European and American settlers would continue to do when they arrived. Lampasas thrived during the 1870's when it was a way station for cattle drivers headed to Kansas and Colorado to have a drink (or two), but in 1908 the people voted to close the saloons and the era of the Wild West came to a close in Lampasas.
The legacy of these original Lampasans lives on in "Silk Stocking Row" near Lampasas' Historic Downtown Square. This part of town, listed in the National Register of Historic Places, features beautiful Victorian-style homes constructed by wealthy cattle and land barons in the late 1800's. The breathtaking Lampasas County Courthouse was built during this era, and today it stands as one of the oldest Texas courthouses still in service. In addition to its historic attractions, the downtown area has unique shops to browse, one-of-a-kind restaurants to dine at, and interesting sights to see (like the nine stunning Lampasas murals).
And those mineral springs that have drawn people for generations? They're still flowing in the Hancock Park Pool, where the water always remains a pleasant 72 degrees. The city's other parks have something unique to offer, as well. For instance, Campbell Park is home to the Hanna Springs Sculpture Garden, while Cooper Spring Nature Park affords some of the best birdwatching in Lampasas.
Wine and the Hill Country go hand in hand, and Lampasas is no exception. In fact, there are two vineyards nestled in the green rolling hills just southwest of town: Texas Legato Winery and Pillar Bluff Vineyards. Both wineries craft a range of reds and whites primarily from grapes grown in their vineyards, providing wine lovers a unique taste of Texas. Experience these flavors at a tasting, then enjoy a relaxing stroll among the vines in each winery's vineyard.
Whether you're looking to relax with a glass of wine, play a round of golf, or experience genuine Texas history and beauty, Lampasas holds the key.
---
---