---
Port Aransas & Mustang Island
Port Aransas is back. Where are you?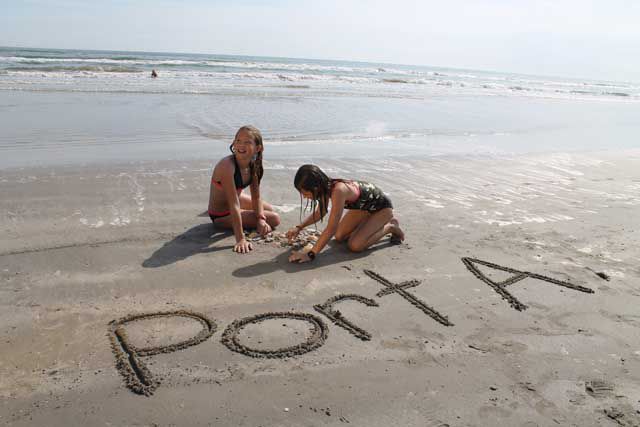 Ever since Hurricane Harvey wove a path of destruction along the Texas coast in August of 2017, people across the state and beyond have wondered the same thing: what's been happening in Port Aransas?

The answer comes in loud and clear to visitors the moment they drive off the ferry and onto the island: Port A is back. Sure, there's still plenty of work to be done; after all, Harvey left unprecedented damage in its wake. But from the moment the legendary Shorty's Place opened up just one week after the storm, it was obvious that while Port A may have been knocked down, it could never be knocked out. And today, Port A is open for fun once again.

That starts, of course, with the beaches, considered by many to be among the finest in the Lone Star State. You've got miles and miles to choose from, whether you want to keep close to town or prefer a little more solitude farther down the island. Access points abound, so you can drive right out to the spot of your choice and start soaking up the sun.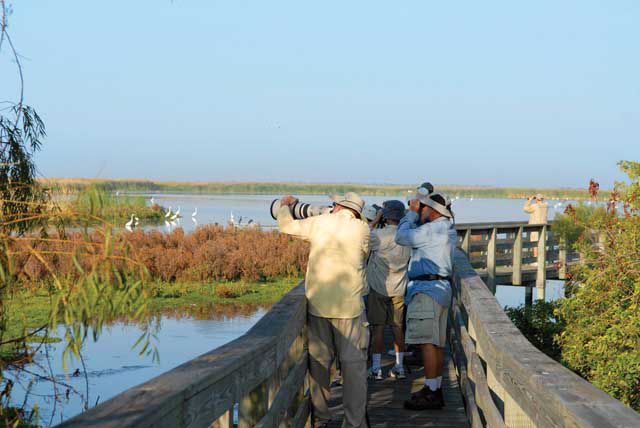 And speaking of the beaches, how better to experience them than from one of Port A's famous beach carts? Carts are available from vendors all over town, making it easy to slow down and get around at your own pace. Just park your car, rent a cart, load up the family, and you're off.

If fishing is your thing, you'll be thrilled to know that Port A still has it all, from bay fishing for redfish, flounder, black drum and trout, to offshore trips in pursuit of kingfish, sailfish, marlin, tuna and more.

You can bring your own boat or hook up with any of the region's skilled local guides. Beyond fishing, there are plenty of other water activities to choose from, including kayaking, parasailing, dolphin cruises, surfing lessons, and even a swashbuckling, pirate-themed adventure courtesy of Red Dragon Pirate Cruises.

Port A's reputation as a foodie destination continues to grow as well, with a large selection of restaurants to choose from. Don't miss the fish tacos at the Black Marlin Bar & Grill, the catch of the day at Virginia's on the Bay, or a craft cocktail and some Cajun crab cakes at Trout Street Bar & Grill. For a real change of pace, head over to the Venetian Hot Plate for authentic Italian cuisine.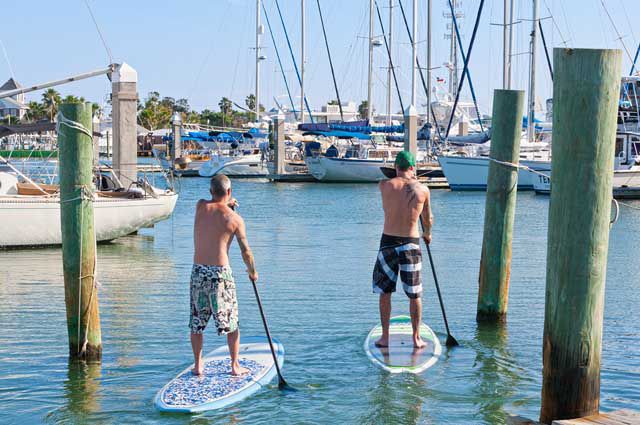 Now, anyone who's been to Port A knows that the day doesn't have to end when the sun goes down. In fact, for some visitors, it's just getting started. Looking for a cold drink by the harbor at sunset? Head to Giggity's, Fin's Grill & Icehouse, or The Back Porch, where on many nights you'll also find great live music.

Interested in something a little more off the beaten path? Check out the Belt Sander Races at The Gaff. Or pop by Bron's, where the kids will go nuts for the shaved ice, grown-ups will find plenty of slushy "adult" options, and everyone will love listening to great tunes and watching Bron's fire dancers—local performers who put their own unique spin on Thai fire dancing. It's a show you won't want to miss.
Port Aransas also offers plenty of lodging options for all lifestyles and budgets, from hotels, motels and condos, to rental cottages and houses, many of which have received fresh makeovers in the wake of last year's storm.

There is still some work to be done after Harvey, but make no mistake: everything that makes island life in Port A so uniquely Port A… is back. Now the only thing missing is you.

Visit www.visitportaransas.com to plan your Port Aransas experience today.
---
---