---
Space Center Houston in Webster
There's no place on Earth like Space Center Houston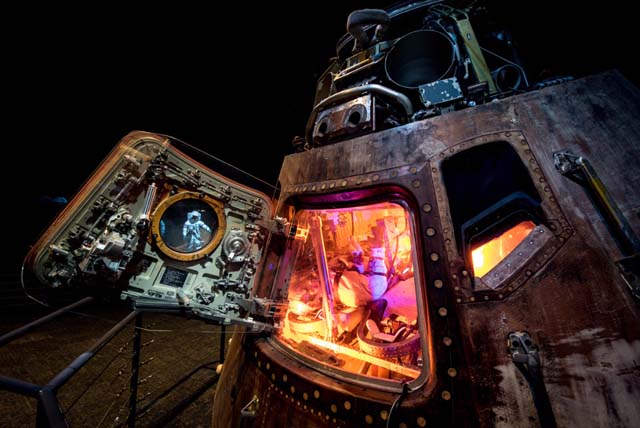 Starship Gallery
View multiple flown spacecraft and national treasures. See some of the most amazing artifacts that trace the progression of human space exploration – the Apollo 17 Command Module, a full-size Skylab Training module, a Moon rock you can touch and more!
---
SpaceX Falcon
See a flown SpaceX Falcon 9 rocket, one of only two Falcon 9 boosters on display. Learn how this marvel of reusable space technology is making space accessible.
---

Independence Plaza
Visit the only place in the world where there is a shuttle mounted on an original NASA Shuttle Carrier Aircraft (SCA). Visitors can enter the shuttle replica Independence, mounted on top of the historic and original NASA 905 shuttle carrier aircraft, and then explore the giant plane. Independence is the only shuttle mounted on an SCA with public access.
---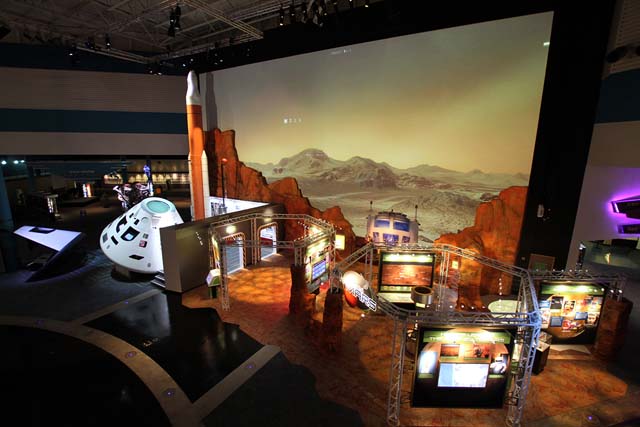 Mission Mars
Discover what it takes to travel to Mars, what hardware will get us to the fourth planet, and how humans may live on the red planet in our interactive exhibit, Mission Mars.
---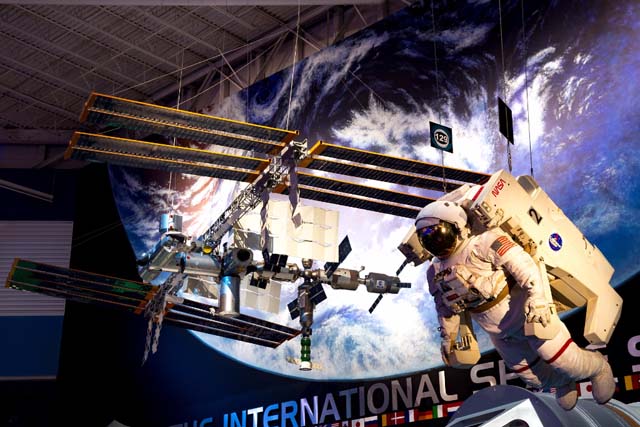 Space Station Gallery
Experience orbiting at more than 17,000 miles per hour (27,354 kilometers per hour) above Earth; the International Space Station (ISS) is the largest structure built in space. This giant science laboratory, almost spanning the entire length of a football field, gathers research and conducts experiments every day.
---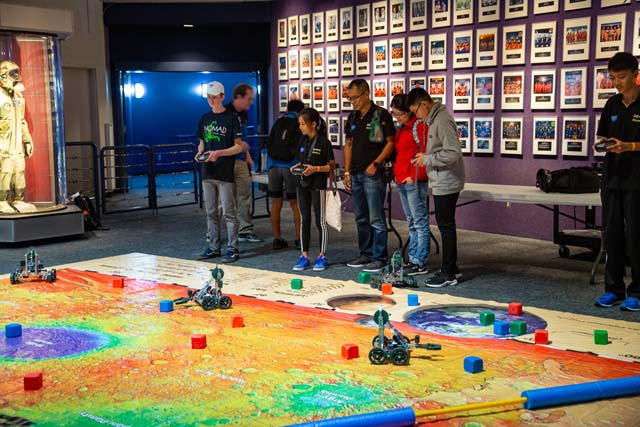 Stars and STEM
Enroll in Stars & STEM (Science, Technology, Engineering and Mathematics) an immersive program for students to experience the wonders of space.
---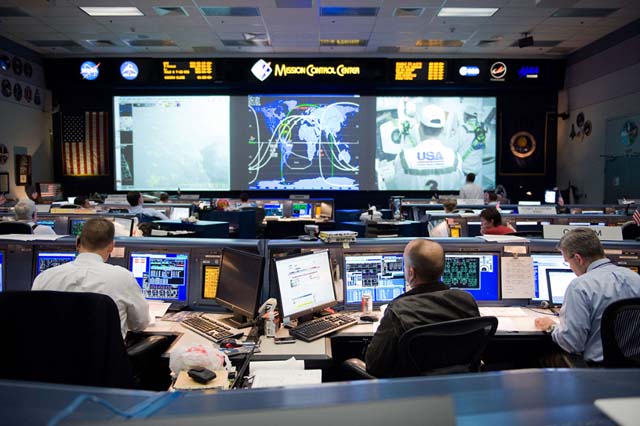 Level 9 Tour
Take the ultimate VIP experience, giving unprecedented behind-the-scenes access to the real world of NASA as well as more than 400 things to see and do at Space Center Houston.
---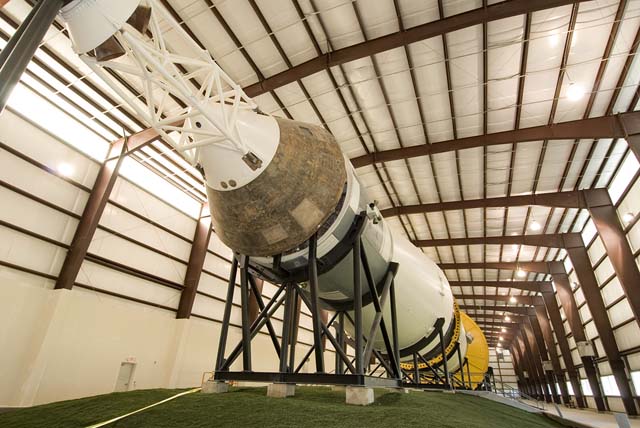 NASA Tram Tour
Tour the historic Mission Control on-site at NASA Johnson Space Center for a behind-the-scenes look at human space exploration.
---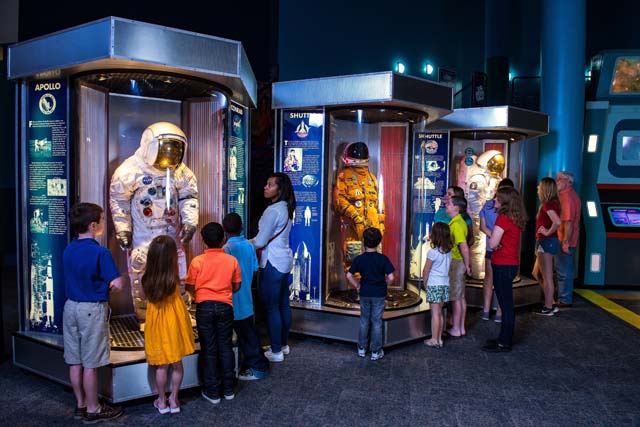 Astronaut Gallery
Explore a comprehensive collection of spacesuits. See the ejection suit that astronaut John Young wore on the first shuttle flight in 1981.
---
---