---
Stephenville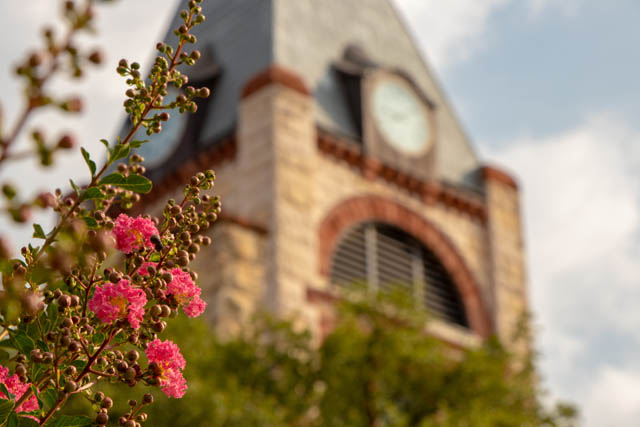 It's no small thing to claim you're the "Cowboy Capital of the World," especially if you're in Texas. Yet that's exactly Stephenville's claim to fame. Located just 70 miles southwest of Fort Worth, the town is a place of cowboys and rodeos, history and live music. This is where horses and dairy cattle roam, arenas come alive with cheering fans, ropers practice late into the night, and Texas music legends play under the stars.
Travel writer Norman Crampton called Stephenville one of "The 100 Best Small Towns in America" in his book published by Prentice Hall, and you'll see why when you visit. Friendly smiles greet you at affordable hotels, bed and breakfasts, campgrounds, and RV parks, and local eateries.
Jake and Dorothy's Cafe is famous in these parts and has been serving up chicken fried steaks since 1948. They still use the original recipe and grind their own beef before its battered and fried and nestled on top of a pool of cream gravy. Jake invented the waffle cutter to bring us those oh-so-addicting waffle fries we can't get enough of. With a multitude of meringue pies to try, it's no wonder the local favorite was featured on the cover of Texas Monthly. This Stephenville institution isn't the only place where you'll find some crave-worthy food. From burgers and sandwiches to steak and sushi, you can have it all here.
You'll definitely want to make plans to attend a rodeo in Stephenville—after all, that's what it's known for—and no matter when you visit, there's likely to be a roping, barrel racing, or rodeo at Lone Star Arena. Watch the collegiate athletes compete at the Tarleton State University Stampede Rodeo each April, and don't miss the Cowboy Capital of the World Pro Rodeo during Rodeo Heritage Week each September.
Not only is Stephenville the "Cowboy Capital of the World." It's also "The Other Live Music Capital of the World," thanks to its abundance of one-of-a-kind venues that host great local and regional acts. Whether you're looking for an intimate acoustic gathering at Bostocks Billiards & Bar or The Purple Goat, or an exciting concert by some of the biggest names in Texas music (try City Limits or Twisted J Live), this city has plenty of places for your listening pleasure. For that festival experience, Larry Joe Taylor's Texas Music Festival draws a giant crowd for camping, cook-offs, and lots of great music all day and night, with past performers including the likes of Flatland Cavalry, William Clark Green, and Ray Wylie Hubbard. The party continues with live music all summer long during the TexStar Ford Summer Concert Series in the Park.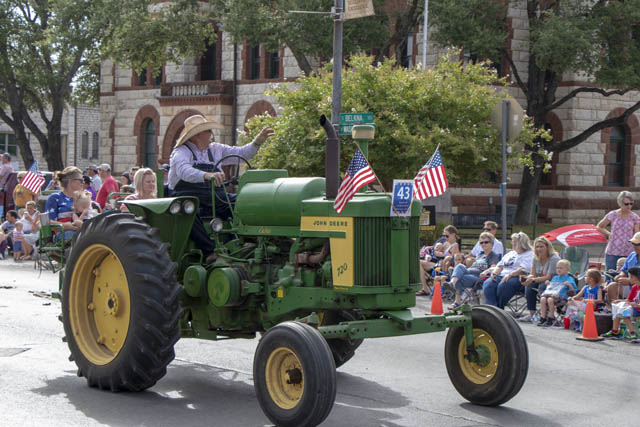 If you're here in the summer, experiencing Moo-La Fest is a must. Held for two days in early June at the Stephenville City Park, the festival celebrates Stephenville's rich dairy history (the town is the seat of the top milk-producing county in Texas) with colorful hot air balloons, live music, delicious fare, and a carnival.
Stephenville's historic downtown square is often the site of special events and festivals like Holly Jolly Christmas. Be sure to head over to the Stephenville Historical House Museum and walk along the Bosque River Trail. Cross Timbers Fine Arts Council and Tarleton State University also host events throughout the year, so be sure to check out their calendars when you visit Stephenville.
---
---