---

Things To Do in Alvin

Bayou Wildlife Zoo
Feeling a bit adventurous? Guests can get up close and see over 500 different animals from over 19 different countries at the Bayou Wildlife Zoo. You can feed different animals while travelling over 80 acres through a safari-like adventure. Don't forget to visit the petting zoo after your safari tour.
---
Froberg's Farm
Come experience the Froberg's 60-year family tradition of raising, picking, and selling the best fruits, vegetables, and nuts in the area. For a real treat, stop by Froberg's Farm for pick-your-own strawberries from mid-January to late May.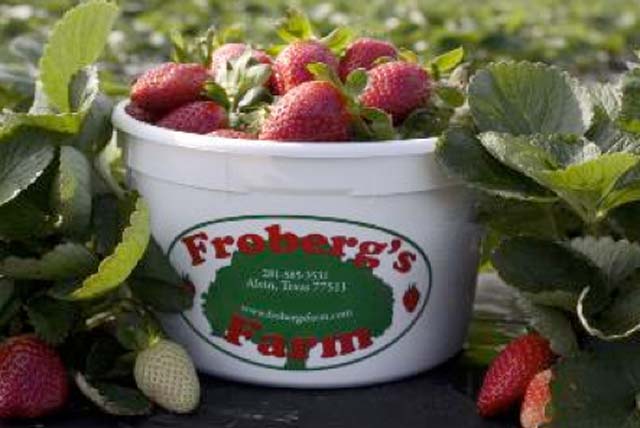 In the fall, the farm puts on a Fall Festival and offers a corn maze for the kids. Save some time to shop the Froberg's Country Store, which offers homegrown fruits and vegetables, along with pies, jams, peanut brittle, and other treats.
---
Greak's Smokehouse
A family Business located at Froberg's Farm, where visitors can buy a large variety of meats. Greak's has homemade sausage, boudin, and other delicious options. Don't forget to grab yourself some of their homemade beef jerky which is a great snack after picking strawberries at Froberg's. They also offer deer processing at their family smokehouse.
---
Alvin Antique Center
Spend the whole day antiquing at the Alvin Antique Center, a 55,000 sq. ft. antique mall with hundreds of uniquely filled shops. This is an ever-changing array of gifts and antiques collected locally and from around the world.
---
Stanton's General Store
Stanton's General Store opened in 1922, and it is a blast from the past! Take a trip back in time with this grocery store that also has a feed store, hardware store, meat market with exotic meat options, restaurant, and gift shop all in one. With so much to choose from, there is something for everyone.
---
Hillcrest Golf Club
Tucked away along Mustang Bayou, Hillcrest Golf Club features a beautifully kept 9-hole golf course, pro-shop, all-grass practice range and snack bar. This course is perfect for the novice, or the golfer who just wants to relax and enjoy a quick round.
---
Disc Golf at Briscoe Park
Check out the Disc Golf Course at Briscoe Park if you are looking for a fun and challenging course. This dedicated course is immersed in nature with 18 holes and walking trail access. This is also the only dedicated lit disc golf courses in the country! This course is the perfect place to get together with friends for those late-night games.
---
---