---
Things to Do in Tomball
Visit a historic railroad depot, browse a one-of-a-kind collection of rare books and antiques, pick berries right off the bush, join in the fun at more than a dozen major festivals, and play at some of the top-rated golf courses in Houston. These are just some of the amazing things to do in Tomball, a quaint town nestled in the dense forests on the north side of the Houston area. From its charming downtown area full of shops and restaurants to its picturesque parks, Tomball has something for everyone. Continue reading to discover what there is to see and do in Tomball, then plan your next getaway to this North Houston charmer.
---
Check Out the Tomball Railroad Depot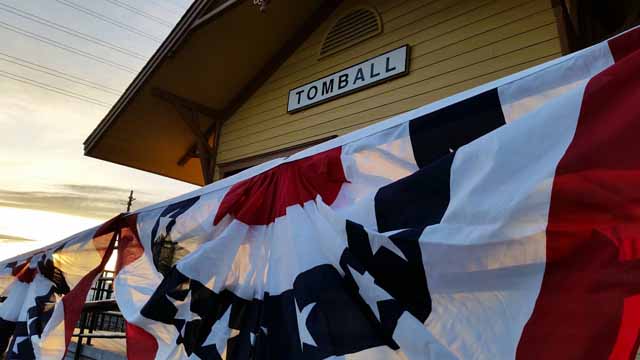 Are you a fan of things that go choo-choo, or are you a history enthusiast? Then a visit to the Tomball Railroad Depot is a must. The depot, the future home of the Texas Railroading Heritage Museum, has been an epicenter of life in Tomball since the early 1900's. Explore the town's history when you visit the depot, which is full of train memorabilia, art, antiques, and even a model railroad. Stop by at the right time and you may catch one of Tomball's annual events hosted at the depot, such as the famous Tomball German Heritage Festival and the Tomball Texas Music Festival.
Even if you aren't at the depot during a festival, you can hang out in the gazebo or roll out a blanket and enjoy a picnic under the sun.
---
Shop and Dine in Historic Downtown Tomball
Although the depot is a major attraction in Downtown Tomball, it is by no means the only place to see. Stroll on the wide sidewalks in "Old Tomball" and you'll pass a menagerie of quaint boutique shops and eye-catching antique stores. Step inside stores like Turquoise Door or Bebe LaRoo Boutique for a one-of-a-kind addition to your wardrobe, or head to Granny's Korner, Whispering Willow and Cherry Street Antiques and browse the nostalgic assortment of collectibles and antiques. Meander through the downtown area, which includes Commerce Street and Market Street, and you'll come across a wealth of art galleries and restaurants serving up everything from craft barbecue and crepes to Tex-Mex. Along with all this, Downtown Tomball is home to the hip concert venue known as Main Street Crossing, and it's where you can find the Tomball Farmers Market every Saturday morning.
---
Step Back in Time at the Tomball Museum Center
Look at Tomball today and it might be hard to imagine it was once a frontier farming and ranching community nestled within the lush forests of the Spring Creek Area. Yet that's exactly what it was in the 1850's, when a group of German immigrants settled the area because of how it reminded them of the Black Forest. This part of Texan history may seem distant today, but you can still get a glimpse of it when you visit the Tomball Museum Center.
The center has a collection of beautifully restored homes, a church, and other buildings built by some of Tomball's earliest residents. These include the fetching Griffin Memorial House built by early Texas lumberman Eugene Pilot in 1860, and the 1895 Trinity Evangelical Lutheran Church that still hosts weddings to this day. While you're there, tour The Farm Museum to see a collection of early farming tools and a two-story cotton gin from the last quarter of the 19th century.
With its historic structures and fascinating exhibits, the Tomball Museum Center provides an up-close look at what early life was like here in the Lone Star State.
---
Go For a Hole in One
Those same towering trees that attracted Tomball's original settlers now offers a spectacular backdrop for a round of golf. Perhaps it's no surprise, then, that there are more than 30 golf courses near Tomball that you can play during your next trip to northwest Houston. One such course, the award-winning High Meadow Ranch Golf Club, features a unique layout with three sets of six holes, meaning you can play your way through all 18 or you can opt for a quick round.
Meanwhile, the rolling fairways of Gleannloch Pines Golf Club resemble the famed courses of Ireland and Scotland, while the strategic water hazards and sand bunkers at the 18-hole Windrose Golf Club afford a challenge no matter what your skill level is. All these courses add up to one conclusion you'll discover when you spend some time here: Tomball is a true golfer's destination. So when you're packing your bags, make sure to bring your clubs too.
---
Pick Berries at Matt Family Orchard
Is there anything better than a freshly picked and sugary sweet blackberry or blueberry right off the bush? If your answer is "No!" then you owe yourself a trip to Matt Family Orchard, a 40-acre farm where you can pick your own berries and fruit. Think of it as a massive outdoor produce section of a grocery store, except you get to choose the fruits you want before you pluck them. Explore the orchard and you'll find Asian dates (jujube), persimmons, and pears, and pumpkins in addition to the aforementioned blackberries and blueberries. Since fruit is sold by the pound at Matt Family Orchard, you can fill your bucket as high as you like. If all this wasn't enough, you can also purchase locally produced honey, preserves, and fruit spreads. Tours are available by reservation, so make sure to call ahead before you visit.
---
Experience North Houston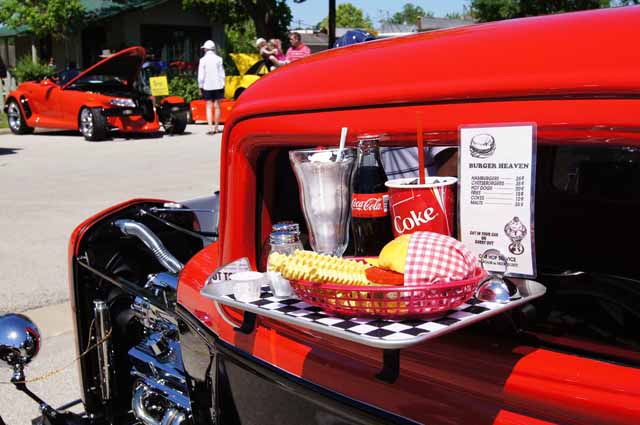 Drive less than an hour from Tomball and you can sample a tasty craft beer at a one-of-a-kind brewery, soar down a water slide at a bustling water park, and shop until you drop at a sprawling outlet mall. Tomball may look like it's out of the way, but it's actually close to many places to see and experience. Within an hour's drive, you can stop by half a dozen craft breweries, watch horse races at Sam Houston Race Park, shop at Houston Premium Outlets or the Woodlands Mall, or soak up all the fun at Wet 'n' Wild Splash Town. Head even farther south and you can explore downtown Houston and the Houston Museum District, or catch a game by one of Space City's professional sports teams.
Although there's plenty to see and do in town, all the possibilities of the Houston area are right at your fingertips when you visit Tomball.
---
---