---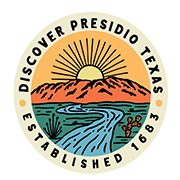 Attractions in Presidio
RCS Community Building And St. Francis Plaza
The plaza is an oasis of shade, fountains, and greenery in downtown Presidio. This is the location of the Farmers Market held every Saturday morning.
Santa Teresa De Jesus Church
Est. 1683, on O'Reilly Street, the church was rededicated in October 1983 in its tricentennial year.
---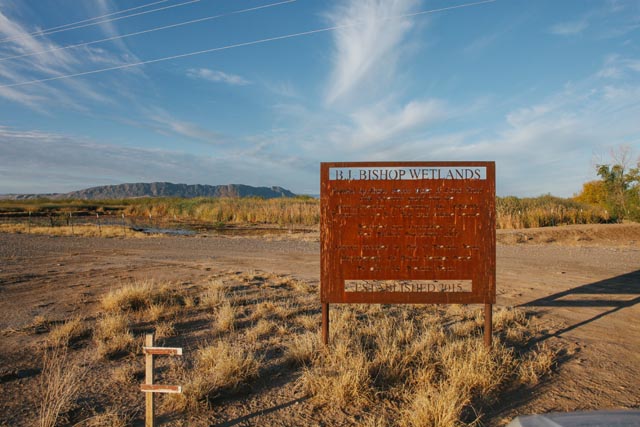 Fort Leaton State Historic Site
Visit one of the largest fortified adobe structures in Texas. Constructed in 1848 after the Treaty of Guadalupe-Hidalgo, Fort Leaton served as the sole supply depot for a 500-mile stretch of the Rio Grande and held a prominent place on the Chihuahua Trail. Interpretive exhibits highlight the area's history and day-to-day life in the 1800s. Fort Leaton also serves as the western visitor center for Big Bend Ranch State Park. (432) 229-3613.
---
Big Bend Ranch State Park
This massive park of almost 300,000 acres flanks the "River Road" and features trailheads, small recreation areas, primitive camping, and river access points. (432) 358- 4444.
---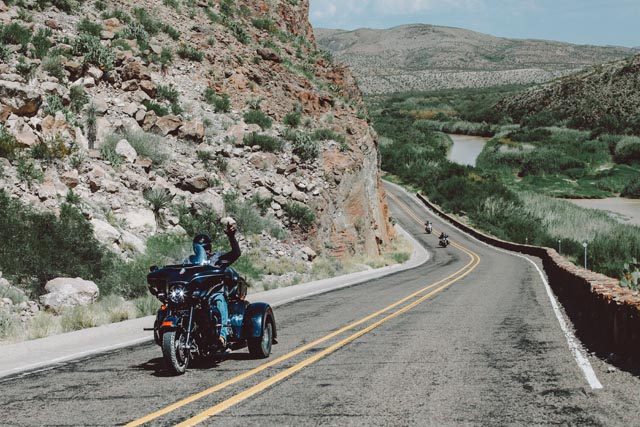 FM 170 West — Motorcycle Ride To Ruidosa And Chinati Hot Springs
About 36 miles northwest of Presidio on FM 170, Ruidosa, a once-thriving agricultural community, today is home to a general store. Also at the end of FM 170 is Candelaria, a beautiful drive often not seen by most visitors. The Chinati Hot Springs features constant 110-degree, mineral-rich waters that have been regarded for their healing qualities for well over 100 years. As you drive upriver you will see the Texas Historical Marker for the Chinati Cemetery locally known as Los Indio's Cemetery. Visit the historic Ruidosa Church El Corazon Sagrado de la Iglesia de Jesus and its unique adobe arches crafted by the Ruidosa community in 1915.
---
Shafter
Twenty miles north of Presidio on Highway 67 are the remains of a once prosperous silver mining town. Extensive ruins are visible, though fenced against trespassing. The Shafter Cemetery features above-ground rock burials, some of which date back to the 1880s. Shafter is Texas' only working silver mine operated by Rio Grande Mining Company.
---
Ojinaga, Mexico
An easy drive across the international bridge, Ojinaga welcomes visitors with a variety of excellent restaurants and shops, a casual atmosphere, and friendly, helpful locals. The cultural museum is a must-see on the road from the international bridge.
---
Junta De Los Rios
The future home of La Junta Heritage Center is under development. La Junta de Los Rios is a historic farming and trading area at the junction of the Rio Grande (called Rio del Norte by the Spanish) and the Rio Conchos.
---
Elephant Rock & Profile Of Lincoln
This bizarre rock structure can be viewed from Highway 67 just outside of Shafter. Another favorite rock novelty, the profile of Lincoln can be viewed from Highway 67 just north of Presidio.
---
Presidio Aquatic Center
The pool is open from Memorial Day to Labor Day. Beat the heat in a pool designed for all ages, with zero entry to the 8.5-foot diving area. Featuring a 90-foot, figure-eight slide, and other water features to get you wet. Bathhouses and showers are great places to cool off after adventures in the Big Bend.
---
Presidio Athletic Complex
The Presidio Athletic Complex can be found at 1144 E. O'Reilly. Where baseball is king – and visitors are welcome!
---
Presidio/ Ojinaga International Port Of Entry
(432) 229-3349 99400 Highway 67, PO Box 1959 Presidio, Texas 79845 Go through the port of entry to visit Presidio's sister city, Ojinaga and enjoy a unique tourism opportunity. The bridge's expansion is in progress to improve international tourism and trade with Mexico. For ease in crossing, bring your passport. Friendly community with good food and shopping. U.S. currency is accepted in most places. U.S. Customs and Border Protection is open to traffic 24/7.
---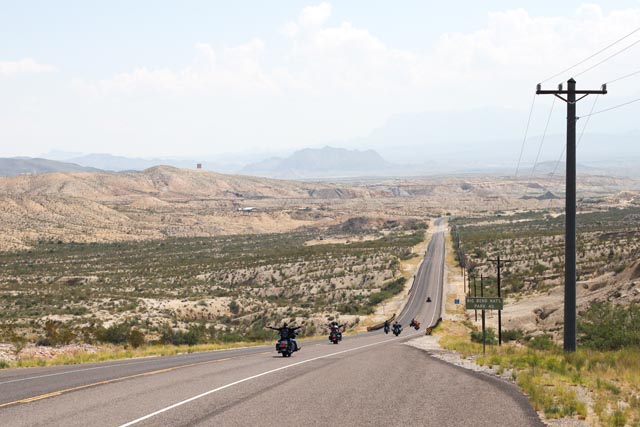 A Biker'S Delight: Fm 170 East (River Road)
National Geographic magazine calls FM 170 to Presidio one of the "Top 10 Scenic Highways in North America" and RideTexas.com Reader's Choice calls it the "Best Road Next to a River." River Road is an adventure with side roads and stops to explore on two wheels or more.
---
Presidio American Legion 176
Established 1933. All visitors are welcome.
---
El Cementerio Del Barrio De Los Lipanes
(1790) Located within the town at the intersection of Barton Avenue and Market Street. A historical marker is to be erected in 2022.
B.J. BISHOP WETLANDS: Bird watching area (26 acres) one-half mile from Fort Leaton on FM 170 East.
---
---