---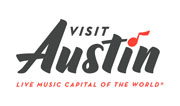 Events in Austin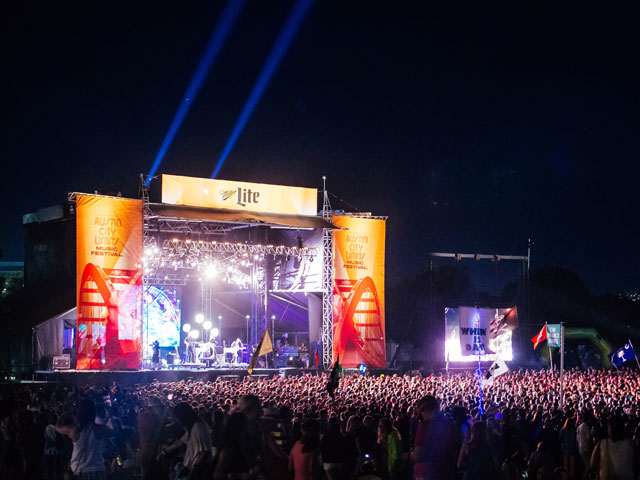 Music festivals, cultural events, and a good-old fashioned rodeo are among the many annual events in Austin, Texas. Known as the Live Music Capital of the World®, Austin is home to some of the biggest music festivals in Texas that are held all throughout the year. Yet there's far more to Austin's events calendar than that.
A Brazilian Carnaval, patriotic Independence Day celebrations, and a massive marathon are just a few of the other goings-on in the Texas Capital.
See what's coming up by checking out the following calendar of Austin's events.
---
January
Free Week
If you love live music, you have to head to Austin in January. During Free Week, hundreds of local bands play shows at multiple venues all over the city. Find out more details on the event's website.
Austin, TX 78701
---
February
Austin Marathon & Half Marathon
Set a new personal record, and see many of Austin's coolest sights, when you run the Austin Marathon. Consisting of a full marathon, a half marathon, and a 5K run, the hilly USATF-certified courses take you through downtown Austin, the fashionable SOCO district, and past Lady Bird Lake, The I Love You Mural, and more. All the while, you'll hear music from live bands because, after all, Austin is the Live Music Capital of World®.
Congress Avenue
Austin, TX 78701
Annual Carnaval Brasileiro
Take in all the vibrant colors and heart-pounding rhythms of Brazil's famous Carnaval without even leaving Austin at the annual Carnaval Brasileiro. Known as the largest indoor Carnaval in the world, the festival features plenty of samba, performers dressed in colorful costumes, and thousands of revelers soaking in the experience. Tickets are available on the event's website.
900 Barton Springs Road
Austin, TX 78704
---
March
Zilker Kite Festival
The dawn of spring in Texas brings blue skies and warm sunshine. What better way to enjoy the change of the season than by flying a kite? Join thousands of others at this annual event in Zilker Park to do just that. Marvel at the site of hundreds of colorful kites in the sky as you fly your own. If you make your own, you can even enter the kite contest with awards given for a variety of categories.
2100 Barton Springs Road
Austin, TX 78746
South by Southwest (SXSW)
For 10 days in mid-March, Austin is taken by one of its most prominent events: South by Southwest. Consisting of four festivals (Comedy, Film, Interactive, and Music), concerts, keynote speakers, and a conference covering everything from marketing and journalism to sports and government, SXSW has something for everyone.
Austin, TX 78701
Urban Music Festival
Jam out to some of the best hip-hop, R&B, soul, and Reggaeton music around during this annual two-day festival. Held at Auditorium Shores at Town Lake in late March, the family-friendly event features non-stop concerts by renowned musicians plus food and drink vendors. Tickets are available on the event's website.
900 West Riverside Drive
Austin, TX 78704
Rodeo Austin
Put on your cowboy hat and gallop on over to Austin's annual rodeo. Country Western concerts and a fair with a carnival, Midway games, food, and shows provide only part of the fun. After all, this is a rodeo. Admire the skills of professional cowboys and girls as they take on the competition in events such as bareback riding, steer wrestling, and barrel racing.
9100 Decker Lake Road
Austin, TX 78724
Art City Austin Festival
See the works of nearly 200 national artists, savor delicious food and drinks from the top restaurants in town, take part in hands-on art activities, and listed to music on two stages throughout the three-day Art City Austin Festival. Purchase tickets for the late March and early April event on the festival's website.
900 Barton Springs Road
Austin, TX 78704
---
April
Moontower Comedy & Oddity Festival
Laugh until you cry and watch some of the nation's top comedians strut their stuff at this annual Austin comedy festival. Located at various venues throughout downtown Austin, the four-day festival includes stand-up performances, podcast recordings such as the popular Moontower Ping Pong Slapdown, and a variety of club shows.
Austin, TX 78701
Austin Food + Wine Festival
Some of the finest beer, wine, and spirit makers in the world join top chefs in Austin for a culinary festival that will have your taste buds dancing the Texas Two Step. Wine tastings, cooking demonstrations, and even book signings are held at seven venues throughout the two-day event. Catch these shows, indulge in artisanal food and spirits, and learn how to cook like the pros.
Austin, TX 78701
MOTOGPTM Grand Prix of The Americas
The only MotoGP motorcycle racing event in North America comes to the Circuit of The AmericasTM track for this three-day series. Watch some of the best in the world zoom around the corners of the purpose-built Grand Prix venue, the first on the continent to host both two- and four-wheeled World Championship events.
9201 Circuit of the Americas Boulevard
Austin, TX 78617
---
May
Pecan Street Spring Arts Festival
For two days in early May, Austin's 6th Street is transformed into a lively street fair with plenty of free fun for the whole family. Musicians, food vendors, artists and crafts people all converge for the oldest and largest art festival in Central Texas.
Austin, TX 78701
---
June
Keep Austin Weird Fest & 5K
Austin is a weird and wonderful place, a fact celebrated by the Texas capital's friendly folks every year at this annual event. Don your most outrageous costume and participate in the "Slowest 5K on the Planet" that takes you past 15 Fun Stops such as the Beer Stop, Ice Cream Stop, and the Slip'n'Slide Stop. Show off your dynamic duds and you'll have the chance to win a year's worth of free Amy's Ice Cream, which should give you more than enough motivation to get weird.
Downtown Austin
Austin, TX 78701
---
July
H-E-B Austin Symphony July 4th Concert & Fireworks
Ring in the birth of our nation in patriot style at this annual Austin tradition. Enjoy delicious food and drinks, browse the wares of arts and crafts vendors, and take in a free performance by the Austin Symphony. The event is capped by a remarkable fireworks show.
800 West Riverside Drive
Austin, TX 78704
Annual 4th of July Parade and Freedom Festival
Austin's other Independence Day celebration includes a flag ceremony and performance of the national anthem followed by a patriotic parade featuring fire trucks, marching bands, antique cars, and more. The parade ends at Doss Elementary School, where you and your youngsters can enjoy a variety of free activities.
4302 North Hills Drive
Austin, TX 78731
---
October
Austin City Limits Festival
World-famous bands and performers travel to The Music Capital of Texas for the Austin City Limits Festival. For two weekends in early October you can experience more than 110 bands performing across eight stages throughout Austin. Along with the tunes, stop by the ACL Eats Food Court for beer and a range of tasty treats and shop for event gear in the Art Market. One-day and weekend tickets are available for purchase on the event's website.
2100 Barton Springs Road
Austin, TX 78746
---
November
East Austin Studio Tour
Embark on a free self-guided exploration of Austin's local arts scene during this long-running annual event. More than 70 eastside art studios and galleries open their doors to showcase the talents of local artists. Browse, buy, and make sure to stop in at all the first-rate eateries to really get the full experience.
Austin, TX 78701
---
December
Trail of Lights
Celebrate the holiday season at Zilker Park for the Trail of Lights, when the massive urban park is illuminated by more than two million lights and more than 40 displays.
2100 Barton Springs Road
Austin, TX 78746
---
---