---
Bolivar Peninsula - Crystal Beach
Things to Do in Bolivar Peninsula & Crystal Beach
Bolivar Peninsula and the town of Crystal Beach is a gem of a Texas beach getaway that offers a nearly limitless amount of things to see and do. Relax on the pristine wide sandy beach, swim in the inviting water, and work on your sun tan. Follow that up with some time fishing off a jetty or a round of golf at the nine-hole Rancho Carribe Golf Course. During the winter, head over to the Anahuac National Wildlife Refuge to see one of the thousands of birds that migrate to this part of the Texas Gulf Coast, a rare treat for birding enthusiasts and animal admirers. There are, of course, tons of other things to do in Crystal Beach and Bolivar Peninsula that will make your vacation one to remember. Read on to discover many of the experiences you'll have when you visit.
---
Play on the Beach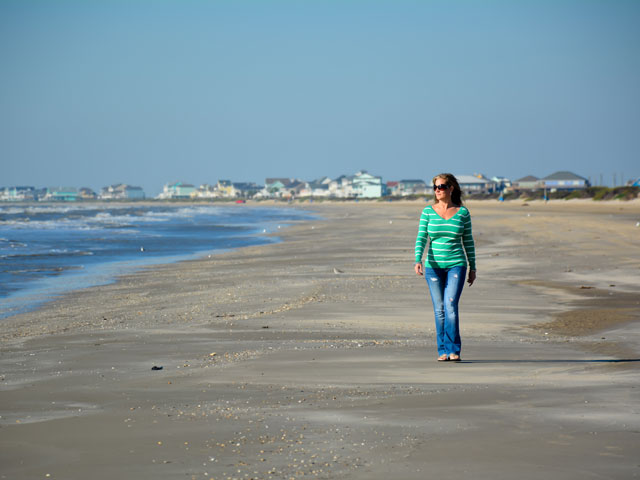 Sink your toes into the soft sand of Bolivar Peninsula's wide and pristine beach, listen to the surf break, and let the cool sea breeze flow over you. With 27 miles of beautiful beaches that stretch far into the horizon, the only limit is your imagination. Enjoy a soothing day with friends as you soak up the sun, swim in the warm water of the Gulf of Mexico, and build a sandcastle. For something more higher impact, catch a few waves on your surf board, kayak along the shoreline, or cast a line and try your luck at catching a fish.
Not only can you do just about anything on the beach, you're rarely limited by location. Hang out with the crowds if you like, or get in your car and drive down the beach to a more secluded spot. While you can drive just about anywhere on the beach, you should keep in mind the kind of vehicle that would work best in the sand before you head out. With all the space you could ever need and a world of possibilities, you can make a beach getaway to Bolivar Peninsula truly your own.
---
Go Birding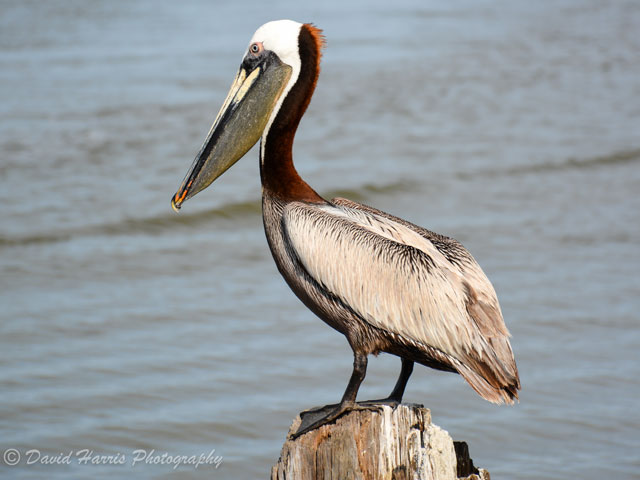 If you're a birding enthusiast who is looking to spot something you've never seen before, or you just enjoy being outdoors while you marvel at wildlife, then a visit to Bolivar Peninsula is a must. This part of the Texas Gulf Coast is an incredibly biodiverse region that encompasses sandy beaches, coastal grasslands, bayous, and estuaries that support a breathtaking array of flora and fauna. In fact, the peninsula is recognized as a Globally Important Bird Area and is an International Site in the Western Hemisphere Shorebird Reserve Network.
Fortunately, you don't have to go too far to take it all in for yourself. One of the major birding destinations in Texas, the Anahuac National Wildlife Refuge, is just 40 miles away. While you can see many birds year-round, fall and winter sees some of the most majestic birds migrate to the area, such as Sandhill cranes, snow geese, and roseate spoonbills. Another option is the Smith Oaks Bird Sanctuary, located in High Island just southeast of the refuge, where you can wander the tranquil walking trails shaded by 100-year-old live oak trees. The Horseshoe Marsh and Bolivar Flats bird sanctuaries on the west end of the Bolivar Peninsula are two of the peninsula's other birding spots. No matter where you go, don't forget your camera or binoculars, hiking shoes, and your birding checklist. After all, you won't want to miss a thing while you're in one of the best birding destinations in Texas.
---
Aim for a Hole in One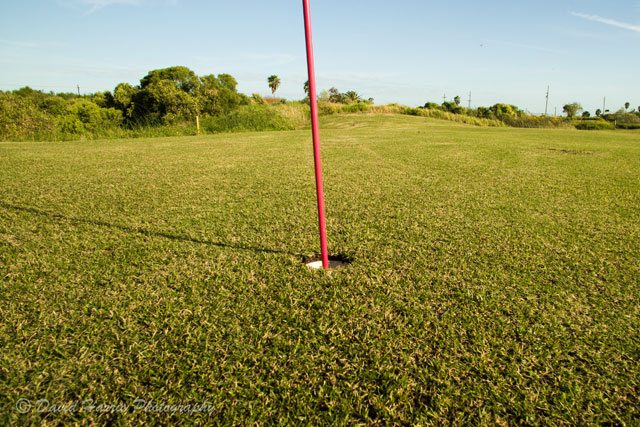 Bolivar Peninsula's mild coastal climate provides a pleasant place to play a few rounds of golf at any time of the year. If traditional links-style golf is your preference, then book a tee time at the nine-hole Rancho Carribe Golf Course (also known as the Crystal Beach Community Golf Course). Aim your tee shots down the wide and flat fairways carefully so you don't wind up in the tall grass, sand traps, and water hazards.
Speaking of hazards, conquer a different set of them at The Gulf Range, a brand new 18-hole miniature golf course in Crystal Beach. Test your short game against your friends and family, then revel in your victory as you enjoy a drink at the saloon. Beyond the miniature golf, The Gulf Range has billiards tables, a volleyball court, an arcade, a giant jenga set, and more types of entertainment that folks of all ages can enjoy.
---
Enjoy as Much Fishing as You Can Handle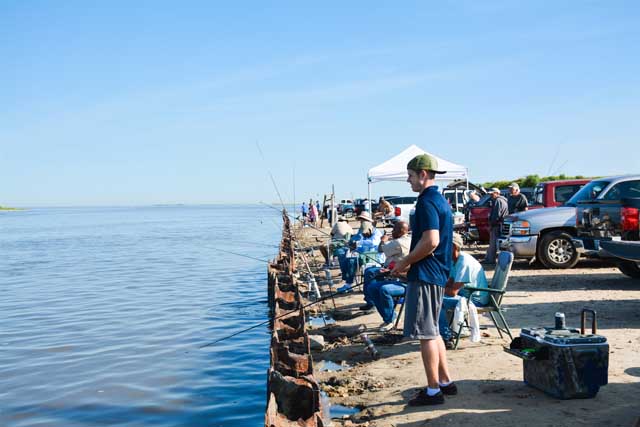 You name it, you just might catch it in Bolivar Peninsula. The gulf waters just off of the peninsula are teeming with flounder, black drum, speckled trout, and redfish are among the array of fish just waiting for you to catch them. Happily, there are many places to fish in Bolivar Peninsula. Cast a line from the beach, find a spot on the jetty, or visit Rollover Pass, a popular local fishing spot. If you have an RV, reserve a spot at the Way Out Marina RV Park & Bait Camp and you can fish just steps away from your space. For the ultimate experience, book a half- or full-day chartered deep sea excursion and you may even catch a trophy fish that will make all your friends jealous.
---
Admire the Point Bolivar Lighthouse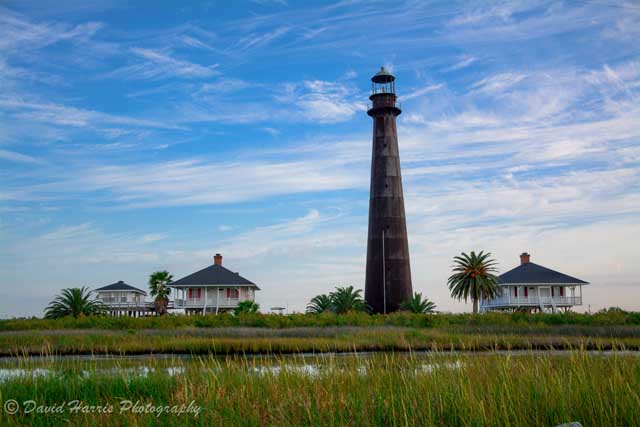 Get your camera and head to the south end of the peninsula to see a true piece of Gulf Coast history. Built in 1872 and decommissioned in 1933, the Point Bolivar Lighthouse sheltered more than 100 people during the infamous 1900 hurricane in Galveston.
Although you can't step inside the lighthouse, you can snap a compelling photo of it. The jet black façade, the result of years of coastal winds eroding the original black and white paint, makes it a distinctive subject for any kind of photo.
---
Listen to Live Music in Crystal Beach
The spellbinding sound of crashing waves isn't the only type of music you'll hear while you're in Bolivar Peninsula. On the contrary, this part of Texas is a thriving live music hotspot. The Stingaree Restaurant and Marina and HardHeads Icehouse & Grill routinely welcome first-class rock and rollers and country bands from all over the state. Even better, many of these shows are free. After enjoying a full day of listening to the cascading surf, treat yourself to the twangs of acoustic guitars and the crashes of drums at a concert venue in Bolivar Peninsula.
---
Explore Fort Travis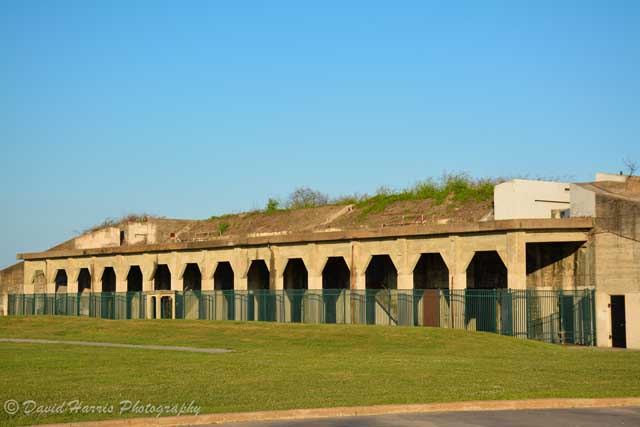 Climb to the top of the bunker at historic Fort Travis and gaze across the shimmering blue water of the Houston Ship Channel for one of the best views on the Bolivar Peninsula. Enormous cargo ships and oil tankers leisurely sail on the horizon, while the towering hotels of Galveston loom to the south. That bunker you're standing on is part of what remains of a fort built in 1898 to protect Galveston Bay, which was a prominent shipping center even back then. It even garrisoned troops during World Wars I and II before it was decommissioned in the late 1940's. Today, it's a fascinating recreational center that offers fishing along the rocky shore, picnic areas, and wide grassy areas perfect for just about any kind of pickup game. Kick back and enjoy a day out in the sun, but don't forget to check out the fort's four historic batteries, as well as all the interpretive signs that share the park's history.
---
Rent a Golf Cart
In most places you would probably need a car to get around, but not so in Crystal Beach. Here, one of the best ways to get out to the beach is by golf cart. Why carry your heavy cooler, beach gear, and fishing equipment when you could load it up in a cart and cruise to the beach? As it turns out, there are several places you can rent a golf cart in Crystal Beach, so it is easy to get one. The use of golf carts is so prevalent in town that there's even a massive annual parade called the Golf Cart Poker Run. Held in August, the parade includes more than 200 golf carts and culminates with a live auction and an award for best decorated.
---
---
Bolivar Peninsula - Crystal Beach