---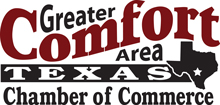 Attractions in Comfort
Comfort, TX, provides many attractions that should entice you to plan a visit to Comfort. You will not regret it! And so, below you will find information about some special attractions in Comfort and surrounding area.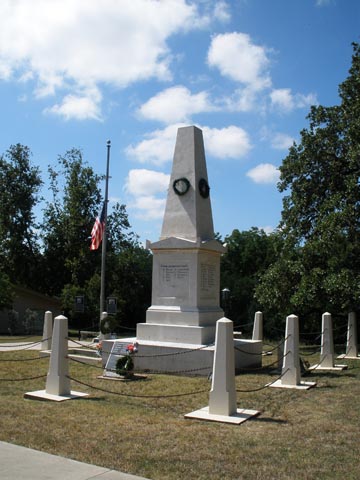 Treue de Union Monument
The town of Comfort was only six years old when Abraham Lincoln was elected president of the United States, bringing the long-brewing crisis over slavery to a head. Lincoln's election and the major conflict between the States posed a real problem that divided some of the local settlers. Most Comfort settlers were opposed to slavery, but they now lived under a Texas government that had joined the Confederacy in support of it. Several local men actually served in both armies at different times during the war, but Comfort was primarily a center of Union sentiment and lost many young men at the Battle of the Nueces in 1862. A monument on High Street near the old high school campus (now the middle school) honors those 35 men whose bones were gathered after the war and interred in a mass grave under the inscription "Treue der Union" (Loyalty to the Union). Beginning on the 125th anniversary of the monument in 1991, the flag has flown at half-staff 24 hours a day in perpetuity.
---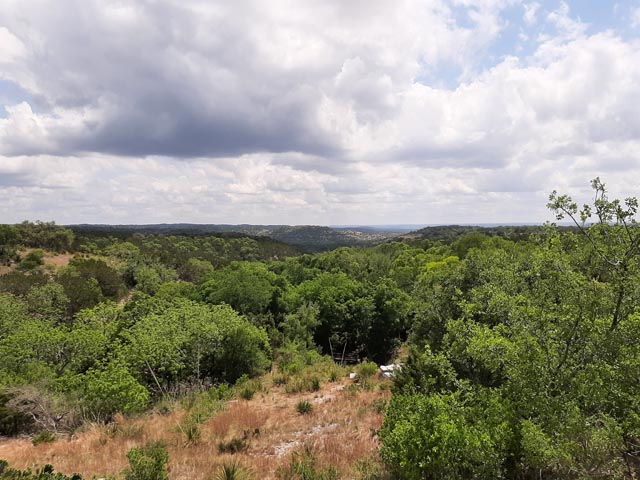 Old Tunnel State Park
Old Tunnel State Park's namesake—the railroad tunnel—symbolizes persistence and resourcefulness. When European settlers moved into this area in the mid-1800s, they needed a reliable way to connect nearby Fredericksburg to San Antonio. The 'Big Hill' stood in the way. Since trains weren't quite powerful enough to climb this ridge, the rail line needed a tunnel. But the cost of breaching the Big Hill thwarted their plans.
By 1913, locals raised enough money to build the tunnel. Workers bored 920 feet through solid limestone—that's the length of two and a half football fields! Around 100 workers, probably local laborers of German descent, dug out most of the tunnel by hand. During its construction, the tunnel became a popular tourist attraction, much like it is today.
The San Antonio, Fredericksburg, and Northern Railway used the tunnel until 1941. Despite its popularity with local residents, the rail line was never profitable. It was deemed unessential to the World War II effort and was dismantled, so the ties and rails could be used for other things. Once people abandoned the tunnel, new residents moved in: bats.
Old Tunnel State Park is the smallest state park in Texas at 16.1 acres. You are welcome to visit the Tunnel at any time; however, the best times to see bats emerge are from May through October.
---
October Scarecrow Invasion Displays
Scarecrows appear to settle in Comfort for about a month during October, delighting us with their whimsey and creativity. It's just plain fun!
So, while we do our best to scare away the crows, we invite you to come and enjoy the best of Scarecrows that rid us of pesky crows, making the field (and our shops) safe and ready to be harvested. Come and see!
---
December Holiday Lighting and Decorating
Comfort, not unlike many Texas communities, takes joy in heralding in the holiday season with lights and decoration abound. Residences and business go all out to dazzle our visitors with all that is lovely. So, plan a visit to come to Comfort, stay overnight at one of our delightful guest houses, enjoy the lights at night, and not have to travel back home in the dark.
And while you are in town, be sure to stop by Comfort Park, where you will see a life-size Nativity scene. These figures originally graced the Sears building in San Antonio. A few years ago, the Greater Comfort Area Chamber funded an extensive renovation on the figures, and we expect to enjoy them for many years to come!
---
Cave Without a Name
Cave Without a Name just outside Comfort has been commercially operated as a show cave and open for public tours since 1939. It is designated a National Natural Landmark and is a member of the National Cave Association.
Descend 126 steps to approximately 80 feet below the surface where nature maintains a temperature of 56 degrees, year-round. The complexity of formations makes the first visit and every subsequent visit an awakening experience of nature's artwork.
Incredible stalactite and stalagmite formations, magnificent flowstones that take thousands of years to form fill the six main rooms of Cave Without a Name, a natural and living cave.
---
Texas Historic District and Texas Historic Markers
Downtown Comfort is a designated Texas Historic District. Throughout the Comfort and surrounding area there are 26 Historic Markers.
Near-by Attractions
Spanish Art Museum, Bandera – The Cowboy Capital of the World
Enchanted Rock State Park, outside Fredericksburg
Luckenbach, Texas
Museum of Western Art, Kerrville
Stonehenge, Ingram
Fiesta Texas, the Alamo, SeaWorld & other attractions in San Antonio
---
---