---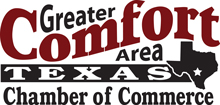 Things To Do in Comfort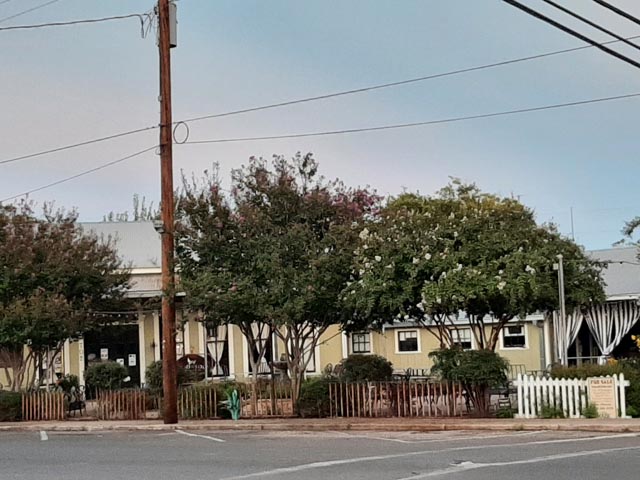 Comfort offers all sorts of memorable things to do that the whole family will enjoy. From outdoor activities to great food and wine, Comfort, Texas will keep you busy with new experiences you'll be talking about for years to come.
Calling all Shop-a-holics!
Comfort is delightfully packed with numerous locally owned shops selling one-of-kind finds. What better way to remember your trip to Comfort than with the purchase of a unique antique or designer good?
Take time to explore downtown storefronts where you'll find spots like Juniper Green Antiques, a finely curated shop stocked with European and American antiques, and a wide variety of copper cookery. Comfort Antique Mall in the heart of the historic district features numerous vendor booths where antique furniture, clothing, home décor, jewelry, and more are tucked behind every corner.
For up-to-the-minute designer home goods and gifts, check out 8th Street Market, and for a fresh look, pay a visit to Elizabeth Daniell Boutique, home to trendy women's clothing. There are scores of specialty shops too, including The Elephant Story, where the purchase of fair trade gifts and clothing supports global elephant rescue programs, and the Tinsmith's Wife, a fabulous source of fine materials and supplies for knitting, crocheting and cross stitching.
---
Soak in Fine Arts
Fine art is alive and well in Comfort, where visitors can view work by local artists, take an art class, and attend a popular annual arts festival.
Stop by Studio Comfort Texas, where powerful art exhibitions bring a steady supply of new pieces to the gallery's walls. The downtown studio also features regular classes, workshops, and retreats to unlock your inner artist.
Each fall, the Comfort Art Festival brings Texas Hill Country artists and artisans, whose art is installed throughout many of the downtown shops as well as in an outdoor bazaar.
---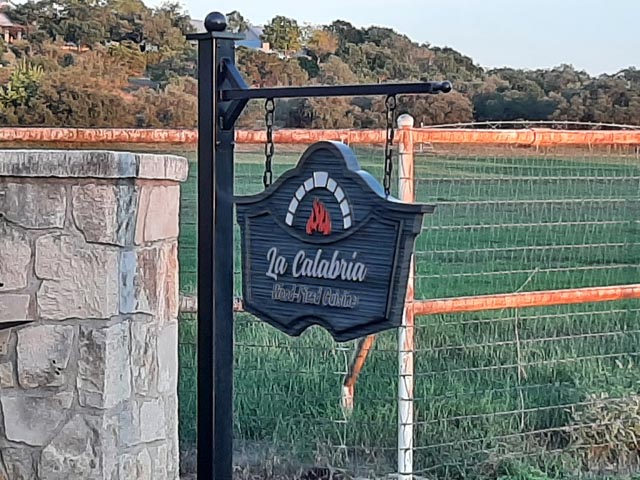 Savor a Great Meal, Sip on a Glass of Wine from a Comfort Vineyard
The Hill Country is known for its excellent wining and dining, and Comfort is no exception. Home to three wineries, a variety of bars, and loads of local eateries, this is a place that will keep your palate happy.
Local wineries Singing Water, Bending Branch, and Newsome Vineyards each offer tasting rooms, wine shops, and weekend live music.
As for food, you'll find mouthwatering local fare like authentic Mexican cuisine at Los Jarros and delectable cheesy pies at Comfort Pizza. If fine dining is what you're craving, ease into Flamingo Street Restaurant for a juicy steak, mushroom risotto, or salmon with tarragon cream sauce.
---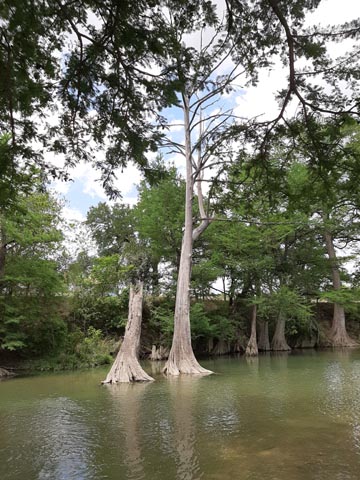 Enjoy the Great Outdoors
Visitors are struck by Comfort's natural beauty—this is the fabulous Texas Hill Country, after all!
Mountain bike enthusiasts flock to Comfort's Flat Rock Ranch for some of the best mountain bike trails in Texas. But if you're looking for something more relaxed, stretch your legs in lush greenspaces like Joshua Springs Park and Preserve, a 400-acre park that invites walking, birding, and fishing.
Hike Kreutzberg Canyon Natural Area, with 1,700 feet of river frontage along the beautiful Guadalupe River that include observation overlooks. In lovely James Kiehl Riverbend Park, check out the diverse habitat, including forest and riverfront, yielding excellent opportunities to spot birds and other wildlife along a 1.5-mile path. If you enjoy teeing up on a golf course, Comfort's public championship Buckhorn Golf Course is one of the Hill Country's most popular places to hit the links.
---
Explore Texas Hill Country
Comfort is the perfect home base for exploring all Texas Hill Country has to offer. Just 20 minutes from Comfort, check out Fredericksburg, home to the moving and inspiring National Museum of the Pacific War and the Pioneer Museum, which charts the plucky determination of Hill Country settlers.
Families love a countryside sojourn to the Cave Without a Name, a stunningly beautiful and natural living cave. Join an hour-long tour through its six major rooms and see close-up glimpses of its stalactites, stalagmites, and other features.
---
---