---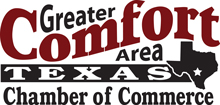 Things To Do in Comfort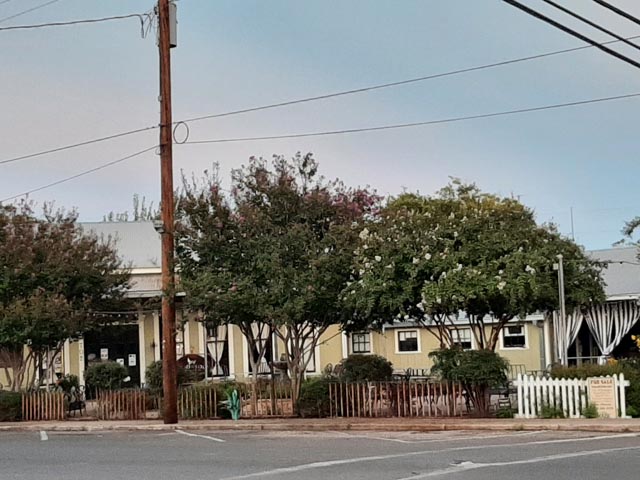 The next time you are looking for that special place to celebrate a wedding or anniversary, or to enjoy a weekend away with friends and loved ones, you need not look any further than Comfort, Texas. This charming community, nestled in the Texas Hill Country, offers several venues to hold your important event, along with numerous lodging options that include an historic hotel, bed and breakfasts and guest houses, from rustic to elegant and everything in between.
Comfort is home to an array of delightful shops that are anything but ordinary. Most are located in the downtown Historic District and easily accessible by foot. Impressive antique and vintage merchants include the Comfort Antique Mall, The 8th Street Market, Salvaged Souls Vintage Market, Alley On High, and Comfort Vintage and Bloom. For all things new and tasteful, visit Fiddlin Frogs, Redefined 7, HC, etc – The Heart Cottage, and Monogramme No. 29. And for specialty shops, The Elephant Story and The Tinsmiths Wife are a must-see.
Historically Comfort is known as an art and antique community, and that is never more evident than at Studio Comfort Texas. Their location in the heart of town offers original art in several mediums – jewelry, textiles, painting, printing and photography, and classes to be scheduled in advance are also available. New to town is The Peachy Llama where the works of several local artisans are displayed and sold. And if you are up for a short drive in the countryside, Hill County Pottery offers an impressive collection of hand-thrown and made-on-site functional pottery to grace any place that can be called home.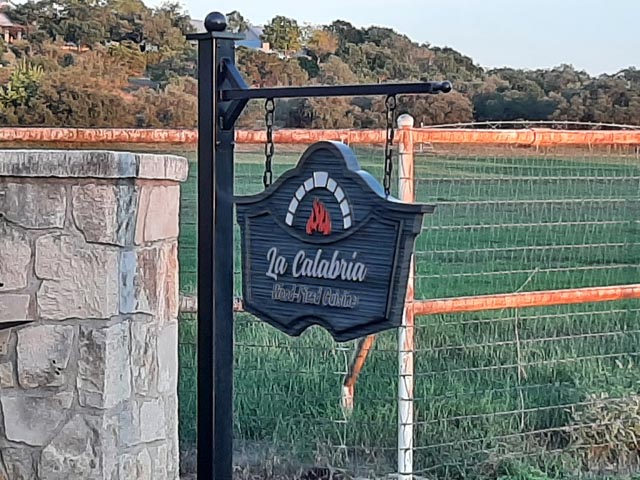 Comfort's local eateries are a tastebud treat. Comfort Pizza offers wood-fired pizza made to order; High's Café & Store prepares soups, salads, and sandwiches to satisfy any appetite, and Food for the Soul serves up an extensive menu of traditional homemade bistro fare. For chef-inspired dining, Flamingo Street Restaurant is the place to go, and casual fare is available at Lani's Smokehouse with scrumptious BBQ and delicious Cheesecakes. Just outside of town, located on a hilltop in Riven Rock Ranch is La Calabria with mouthwatering selections topped with beautiful views while dining inside or out on their spacious patio. In addition, Comfort is home to coffee shops whose menus include limited food items to go with your cuppa joe and other beverages.
One cannot talk about the Texas Hill Country without mentioning wine, and Comfort excels in that, as well. Just outside of town are two excellent wineries, Bending Branch Winery and Singing Water Vineyards. Besides their many wines and light snacks, they often feature live music entertainment on the weekends. And the views of the landscape at each location are spectacular.
Several locations in town offer libations for your enjoyment: The Hill Country Distillery, Newsom Vineyards @ Comfort, Cocky Rooster Bar, Comfort Meet Market, Ursa at Branch on High, Just Chillin in Comfort, Hill Country Wine Works, Remedy Hall and the Wash Ice House, and several of these locations feature live weekend music. In addition, the above-mentioned eateries also serve beer and wine.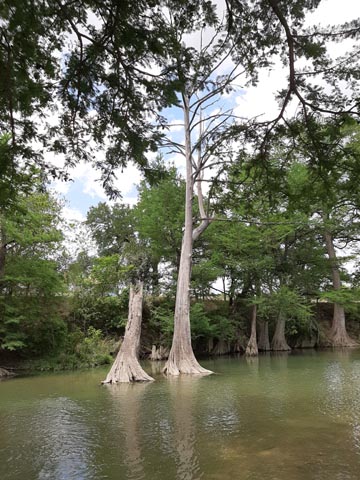 For folks who enjoy outdoor activities, Comfort is home to the 18-hole Buckhorn Golf Course, Flatrock Ranch Mountain Bike Park, Apache Rifleworks, and Joshua Creek Ranch. And further out in the countryside, somewhat between Comfort and Boerne, is Cave Without a Name, which is an awesome natural cave, where daytime tours and evening musical events are offered.
Fredericksburg, Texas, about 20 minutes from Comfort, is home to the Pioneer Museum and the National Museum of the Pacific War, and tours are available at both these places. Kerrville, Texas, another 20 minutes from Comfort, features the Museum of Western Art, and Fiesta Texas is only a short 30-minute drive away on I10 to San Antonio.
---
---