---
Amistad National Recreation Area in Del Rio
Limestone cliffs and arid flatlands surround the immaculate Lake Amistad, the third largest lake in Texas. The lake and its surroundings are part of the Amistad National Recreation Area in Del Rio, one of just two of its kind in the state. This desert oasis comprises the International Amistad Reservoir, which supplies water to communities in Mexico and the United States. Although it serves a critical function, the lake also provides ample recreational opportunities, such as hiking, boating, and water skiing. Its size and prominence has made it one of Del Rio's top attractions as well as one of the must-visit places in Southwest Texas.
---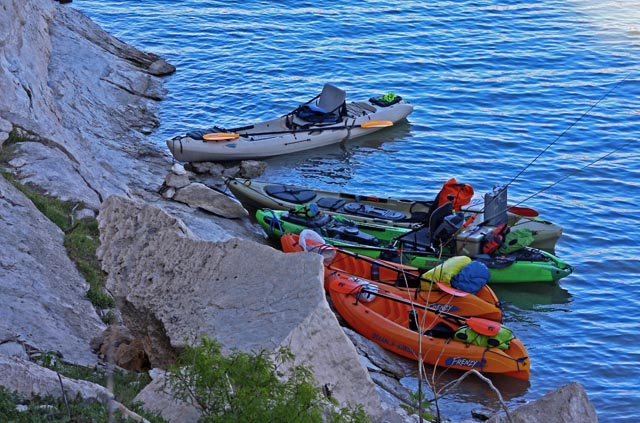 Things to Do
If you like spending time outdoors, you'll enjoy all you can do at the Amistad National Recreation Area. There's no shortage of fun you can have on land or in the pure water of Lake Amistad. This includes:
Birding – The Amistad area is in a transition zone frequented by numerous migratory bird species, as well as a native population of its own. Here you may find such species as the zone-tailed hawk, olive sparrow, golden-cheeked warbler, and green kingfisher. If those names mean anything to you, or if you simply relish in observing animals in their habitat, then you should stop by the various birding sites in the Amistad area. These include the park campgrounds, the ends of Spur 454 and Spur 406, and along the Rio Grande below Amistad Dam. Tours below the dam are available through the National Park Service.

Boating – Boating in Lake Amistad is one of the most popular activities in the recreational area. The park has everything from narrow waterways lined with steep canyons to isolated coves and open waterways, all of which offer great fishing and sightseeing. Since Amistad National Recreation Area extends more than 70 miles up the Rio Grande, 25 miles up Devils River, and 14 miles up Pecos River, there is plenty of space to explore. Launch ramps are available at Box Canyon, Diablo East, Rough Canyon, and the Southwinds marinas. Lake Use passes must be purchased before boating on the lake. Click here to learn more about boating in Lake Amistad.
Canoeing, kayaking, and paddle boarding in Lake Amistad is a great thing to do here as well. If you have your own gear, you can traverse just about any part of the lake. The National Park Service offers seven suggested paddling trails that take you to caves full of ancient pictographs and down rivers embedded in rugged canyons. If you're wanting a bit more adventure, plan a trip down Devils River. This 47.7-mile excursion takes you from the Devils River State Natural Area down into Amistad National Recreation Area through some of the most picturesque landscapes near Del Rio.
Hiking – Amistad National Recreation Area includes several hiking trail systems that vary in length and level of difficulty. For example, the Diablo East Trail system, located off of the intersection of Highway 90 and Diablo East Road, includes four trails (none more than 1.3 miles long) from where you'll see a variety of native plant life and enjoy sweeping views of Lake Amistad.
Meanwhile, the 2.1-mile-long Sunrise Trail, situated just northwest of Del Rio, follows a section of Lake Amistad's southern shore, affording plenty of great lake views. If you're feeling ambitious, head to the Figueroa Trail System on the western side of Devils River. Three trails comprise this system, with the longest being about 2.75 miles long. The diversity of trails makes hiking in Amistad National Recreation Area one of the top things to do in the area. Before you hit the trails, make sure you have at least one gallon of water per person per day, sunscreen and protective clothing, and heavy-soled hiking boots.
Scuba Diving – It may sound strange, but you can indeed go scuba diving in Lake Amistad. In fact, the clarity of the lake's water makes it a great place to explore the park's various diving environments. There are four popular dive sites you can visit, some of which offer a depth that exceeds 100 feet. This includes the aptly named Scuba Cove at Diablo East, a diver-specific area that has been buoyed so as to keep out boats. If you're an inexperienced diver or you'd like a more guided experience diving in the Amistad National Recreation Area, don't worry. There are a few companies, such as Amistad Aqua Adventures, that offer diver training and day trips for those of all skill levels. Since there is no scuba shop in Del Rio, you will need to bring your own equipment.
---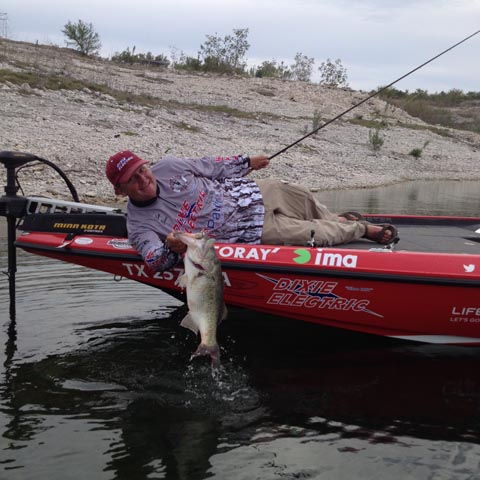 Fishing Tournaments
Lake Amistad is known as one of the best bass fishing lakes in Texas, and as such anglers travel here from all over the state. The angling is so well known, in fact, that Lake Amistad is the site of several prominent local, regional, and national fishing tournaments, including the Bass Champs South Amistad #1 and the Bass Prop Shops Central Open. Find out more about fishing tournaments at Lake Amistad here.
---
Operating Hours
Day-use areas in Amistad National Recreation Area, which includes the picnic areas, are open from dawn to dusk throughout the year. The information center, located at 4121 Veterans Boulevard, opens at 8 a.m. and closes at 4:30 p.m. Access to the park is year-round.
---
---