---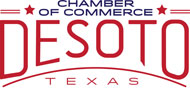 Things to Do in DeSoto
Watch a BMX race or work on your riding skills, revel in the great outdoors at an urban park, and fly above the Dallas and Fort Worth Area while you take in spectacular panoramic views. These are a few of the things to do in DeSoto, a quaint town located about 20 miles south of downtown Dallas. While there's much to see and do within city limits, it's also a fantastic place to start your adventure in the Metroplex. Read on to discover all the possibilities that await you in DeSoto.
---
Experience Metroplex BMX
It's Friday night and you're in DeSoto; what do you do? Watch some of the Dallas and Fort Worth Area's best BMX racers bounding over a dirt mound track, of course. You can do just that at Metroplex BMX, a covered 72,000 square-foot facility that is the first of its kind in America, as well as one of the top tracks in Texas. Find a spot in the bleachers that line the track and watch as the riders vie for the top spot during Friday's race nights, which has free admission. Not only can you watch races at Metroplex BMX, you can get down and dirty as well if you have the proper gear and USA BMX membership. Bring your bike for one of the weekly training or practice sessions. With enough work, it might be you out there racing on Friday nights.
---
Enjoy Nature at a Park in DeSoto
Scenic rolling hills and lush forests abound in DeSoto, making it a fine place to go if you are looking to immerse yourself in the natural beauty of North Texas. Fortunately, DeSoto has several parks that provide idyllic escapes to the great outdoors. One such park is the Windmill Hill Nature Preserve, a 75-acre area where miles of hiking trails meander past verdant tree thickets and meadows of wildflowers. The trail, considered one of the finest in the Metroplex, is best-suited for those who prefer a more leisurely pace.
To work up a sweat, step on to the Roy Orr Trail system. This paved trail extends for 3.6 miles through five of DeSoto's parks, providing a continuous path for walking, jogging, and biking. This means you can pick and choose your starting point, then plan out the overall distance of your run without needing to double back (unless you're a rock star). DeSoto's other urban parks, such as Grimes Park and Townsend Parks, have plenty of sports fields, picnic tables, and playgrounds. Whether you want to go on a hike, meet your daily distance running quota, or savor an afternoon out of the house, DeSoto's parks have everything you need.
---
Soar on a Helicopter Tour of the DFW Area
DeSoto sits within 20 miles of downtown Dallas and Fort Worth, a fantastic starting point to your adventure in the Metroplex. What better way to experience one of the nation's largest metropolitan areas than by seeing it from the sky? Soar above the rising skyscrapers, picturesque lakes, and world-class sports stadiums on a helicopter tour from Texas Helicopter Experience, based at the DeSoto Heliport. Choose from a variety of tours that take you to various parts of the Metroplex. Fly over Six Flags Over Texas, AT&T Stadium, and Downtown Dallas on the Downtown Dallas Tour, or enjoy panoramic views of the Fort Worth Stockyards and the Texas Motor Speedway on the Fort Worth/Dallas Tour. The best part? All flights are in R44 helicopters with space in the back for two, so you can bring a friend (or your sweetheart).
---
Visit Dallas and Fort Worth's Top Attractions
Flying on a helicopter is a once-in-a-lifetime experience for most of us. Fortunately, you don't have to do that to get the most out of being in the Dallas and Fort Worth Area. A universe of possibilities surrounds DeSoto; all you need to do is get in your car. Drive a few minutes west on Belt Line Road and you'll reach Cedar Hill State Park, a 1,200-acre mecca for fishing, birding, and hiking that borders the picturesque Joe Pool Lake. Travel 30 minutes northwest and you'll be in Arlington, where you can watch the Dallas Cowboys and Texas Rangers play, ride the roller coasters at Six Flags Over Texas, and partake in all the world-class shopping. Head north to tour the Dallas Zoo, see the exotic animals at the Dallas World Aquarium, or see the other sights in Downtown Dallas. There's a world of adventure to experience in the Metroplex, and DeSoto's ideal location makes it easy to get the most out of any stay here.
---
---