Page Archived
You have reached an archived page on TourTexas.com. Please use the search bar above to view other Texas content or reach out directly to the destination, attraction, accommodation or event shown on this page for up to date information.
---
Henderson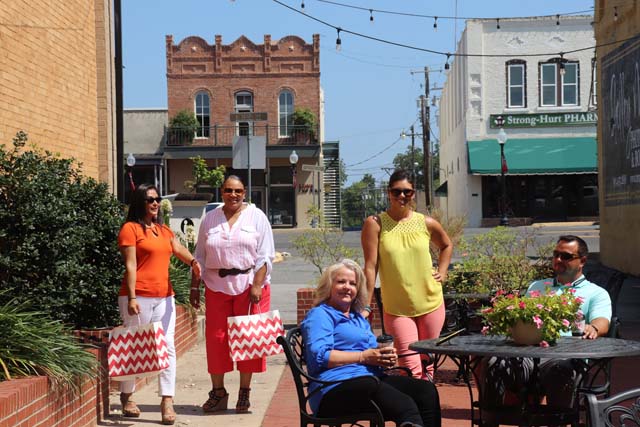 Henderson is a charming East Texas town with fantastic shopping and dining, beautiful scenery, fascinating historical sites, and a wealth of stunning parks. Embark on a driving tour through the fabled East Texas Oil Field, step into the antebellum era at the Monte Verdi Cotton Plantation, and explore the stores in Henderson's stunning downtown. Concerts, museums, and lakes can also be enjoyed in Henderson, a charming town full of friendly faces and a healthy serving of Southern hospitality. Whether you're looking to revel in the beauty of the Texas Piney Woods, indulge in some one-of-a-kind shopping, or for a romantic weekend retreat, plan your next trip to Henderson.
Founded in 1843, Henderson is one of the oldest towns in Texas. Named after the first Texas governor, James Pinckney Henderson, the community was first settled by cotton farmers who established 17 plantations. Like many towns in East Texas, agriculture was the lifeblood of the community until the East Texas oil boom of the 1930's. All this history comes to life in Henderson, especially in its downtown area that is listed in the National Register of Historic Places and is a Texas Main Street Community. Colorful and ornate historic buildings home to bounteous boutiques, antique shops, and restaurants line the streets throughout downtown. Explore the downtown area to find some of the 72 historic markers in Rusk County; find them and you'll get to know even more about the history of Henderson and East Texas.
Not only is Henderson a destination for history enthusiasts and shoppers, it's also a fantastic place for those who love exploring the great outdoors. Henderson is surrounded by lakes and parks, so you don't even have to go that far to savor nature. Head to Lake Striker Marina & Restaurant for an afternoon on the lake and an evening with scheduled live music and games, or attend an outdoor concert or barbecue cook-off. Take a long hike, go for a swim, and camp under the stars at Martin Creek Lake State Park. Located just minutes from downtown Henderson, Lake Forest Park is a popular picnicking and fishing spot, and Fair Park is the perfect place to get fit with a morning jog or play with your furry friend.
When you visit Henderson, you'll see for yourself why Official Best Of named it the 2018 Texas Best Rural Community. Not only that, but it's a Keep Texas Beautiful Affiliate and a Go Texan Certified Retirement Community, indicating Henderson's appeal to travelers of all ages. With its captivating history, beautiful downtown area, stunning scenery, and abundance of parks, Henderson is an ideal destination for those looking to get away from the hustle and bustle of big city life.
---
---