---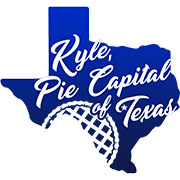 Attractions in Kyle
Learn how to play polo, watch the sun set over a picturesque lake, and step back into the past. These are a few of the adventures that await at the many attractions in Kyle. Located just 20 miles south of Austin along I-35, the City of Kyle is an easy-to-reach small-town escape that's full of all the charm of the Texas Hill Country. Check out some of the town's top spots below, then plan your visit today.
---
County Line Polo Club
Get close to the action at County Line Polo Club, where you can watch a match and take polo and horseback riding lessons. County Line is also popular place to host corporate events and parties.
2324 FM 150 East
Kyle, TX 78640
(512) 914-8490
---
EVO Entertainment
Grab a craft cocktail and dinner while you watch the latest blockbuster in luxury recliners at EVO Entertainment in Kyle. Classic movies are screened here Sundays and Wednesdays. Before or after your movie you can enjoy bowling and arcade games in one of the most popular family-friendly attractions in Kyle.
3200 Kyle Crossing
Kyle, TX 78640
(512) 523-9012
---
Katherine Anne Porter Literary Center
Visit the house that one of the country's most illustrious writers, Katherine Anne Porter, lived in from 1892 to 1901. The center regularly hosts readings and literary events and is open for tours.
508 Center Street
Kyle, TX 78640
(512) 268-6637
---
Kyle Auction Oak
It was under the great Kyle Auction Oak that much of the area's business and residential lots were auctioned off in 1880, when Kyle was founded along the International and Great Northern Railroad. The railroad offered free rides to those involved in the sale and the town's founding fathers, Captain Fergus Kyle and D. R. Moore, donated 200 acres of this land to the railroad.
204 South Sledge
Kyle, TX 78640
---
Kyle Railroad Depot & Heritage Center
Step back in time and learn about the founding of this city at the Kyle Railroad Depot & Heritage Center. This historic train depot comes to life as train announcements and station master comments echo throughout. Check the Heritage Center's schedule for special events throughout the year.
100 North Front Street
Kyle, TX 78640
(512) 393-2277
---
Lake Kyle
Enjoy catch-and-release fishing at Lake Kyle while your little ones play on the playground. Lake Kyle hosts fishing tournaments throughout the year and the annual Kyle Pie in the Sky Hot Air Balloon Festival each Labor Day weekend.
700 Lehman Road
Kyle, TX 78640
(512) 262-3939
---
Plum Creek Golf Course
Spend a day in emerald luxury at Plum Creek Golf Course in Kyle, just south of Austin. This beautiful course winds through more than 200 lush acres and offers 18 holes of championship golf.
4301 Benner Street
Kyle, TX 78640
(512) 262-5555
---
The Jumpy Place
Leap into The Jumpy Place, where they have an abundance of giant inflatables, fun obstacles, sweet candy, and the perfect party spot to celebrate birthdays and reunions.
241 Weldon Johnston Way
Kyle, TX 78640
(512) 262-1600
---
---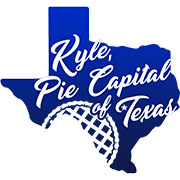 City of Kyle
100 W. Center St.
Kyle, Texas , TX 78640
(512) 262-1010
pieinthesky.com/