---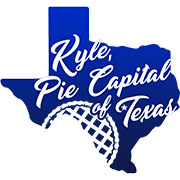 Things to Do in The City of Kyle
Savor mouthwatering pies, learn how to play one of the world's oldest sports, and relieve some stress as you smash plates and electronics. Located between Austin and San Antonio on I-35, the City of Kyle combines its abundant Texas Hill Country charm with its own set of adventures. Known as the Pie Capital of Texas, this one-of-a-kind destination is perfect for weekend getaways and romantic retreats any time of the year. Check out the following things to do in Kyle to get an idea of what awaits here, then plan your visit today.
---
Treat Yourself in the Pie Capital of Texas
Anywhere that deigns to call itself the Pie Capital of Texas better deliver the goods, and that's exactly what Kyle does. Indulge your sweet tooth as you pay a visit to the Texas Pie Company, which is so well known it has been featured on NPR's The Splendid Table and in such publications as Southern Living and The Austin American Statesman. No matter what kind of pie you're craving, the Texas Pie Company has it. Classics like fudge, coconut macaroon, and peanut butter mousse make up a menu that also includes fruit and cream pies and cheesecakes. Don't leave without digging your teeth into a slice of southern pecan pie, Texas Pie Company's top seller.
---
Take the Kyle GeoTour Challenge
Kyle is a geocacher's dream. Whether you're a geocache veteran or you've never even heard the term, you're in for a treat. Geocaching is simple. First you must download the app on your smartphone, tablet, or GPS (Geocashing.com) then use the search function to locate the "Kyle Texas GeoTour" caches nearby. Once you locate the cache, sign and date the book and trade knickknacks if you like. Before you head out, download and print the official KACC Passport or pick one up at the Kyle Area Chamber of Commerce and Visitor's Bureau (401 Center Street). Then you're off on an adventure to explore the town. You'll receive points for every geocache that you find, as well as points for dining, shopping, and overnighting in Kyle. Read the official rules here.
---
Learn How to Play Polo
You've probably seen polo on the TV or in a movie. Players on horseback knocking a ball around on a grassy field. In Kyle, this ancient sport is not just for the well connected, as you can experience it for yourself. Choose from intermediate, advanced, or intercollegiate-level polo lessons with the veteran trainers at County Line Polo Club. This inviting polo club is just the place to watch a fast-paced game before saddling up and giving it a try for yourself. There's always something going on here, whether it's monthly league matches or seasonal events, County Line Polo Club is one of the most popular things to do in Kyle for a good reason.
---
Shop Kyle Market Days
If you're in Kyle between April and October, taste local foods, shop the town's vendors, and enjoy performances by some of the area's top talents during Kyle Market Days. Held the second Saturday of the month, this annual event is a fabulous shop for fresh-cut flowers, live plants, ripe produce, baked goods, local honey, and handmade bath and body items. Every one of these events features impressive live musical performances of various genres. The party always starts early in the morning, although end times may vary. Check the Kyle Market Days online schedule before visiting.
---
Take a Day Trip to Texas Wineries
The Hill Country is known for its wineries, and Kyle is just a short drive away from some of the region's best. Head to Driftwood Estate Winery & Vineyard and appreciate beautiful bluff views over a glass of cuvee blanc or tempranillo made with Texas grapes. The new Driftwood Bistro serves up delicious dishes perfect for pairing. Meanwhile, the Duchman Family Winery in Driftwood offers wines made with grapes from the Lone Star State. Savor your red or white of choice, including a dry rosé, Montepulciano, and Roussanne, at what HGTV named as one of the 20 most beautiful wineries in the country.
Your wine tasting at Wimberley Valley Winery involves you sipping in the lacey shadows of giant oak trees. Tastings are offered seven days a week and can include a souvenir wine glass. At Bella Vista Ranch, you'll find an enticing selection of wines, vinegars, olive oils, and soaps. Take one of the ranch's orchard tours for an immersive exploration of a traditional Italian family farm. You'll see how olive trees are grown and how olive oil is produced and partake in formal tastings.
---
Release Stress at 512 Rage Room
Have you ever wished for a punching bag in your bedroom? Wanted to blow off some steam to loud Salt-N-Pepa music like Sandra Bullock did in Miss Congeniality? 512 Rage Room in Kyle is the place to go to let it all out. Put on the protective gear, choose your tool, and bash away. Smashing with your sweetheart? Get the couples package and you can break everything from printers, flat-screen monitors, mugs, and beer bottles on a date night you'll talk about for a while. The best part? You don't have to clean anything up when you're done.
---
---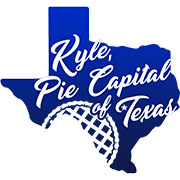 City of Kyle
100 W. Center St.
Kyle, Texas , TX 78640
(512) 262-1010
pieinthesky.com/