---
Lake Whitney
Unspoiled natural beauty, an abundance of recreational activities, and a convenient location near several major cities is part of what makes Lake Whitney a top Texas destination for those who want to get away. In fact, Lake Whitney is the official Getaway Capital of Texas. Does the reality match the name? Sit on a grassy ridge overlooking the lake as you bask in the warm sun perched in a clear blue sky and you'll come away with only one answer.
The jewel of both Bosque and Hill Counties, Lake Whitney covers 35 square miles with its crystal-clear water, providing a cherished destination for boaters, fishermen, and water sports lovers of all kinds. The lake's 225 miles of shoreline and acres of adjacent parkland offer ideal settings for swimming, picnicking, wildlife viewing, golfing, camping, horseback riding, and more. Its location just 90 minutes south of the Dallas and Fort Worth Metroplex and 2.5 hours north of Austin makes it a great escape from the hustle and bustle of big city life, or your next outdoor adventure. No matter what you're looking for, you'll find it in Lake Whitney. Read on to see a few ways you can enjoy your time here.
---
Boating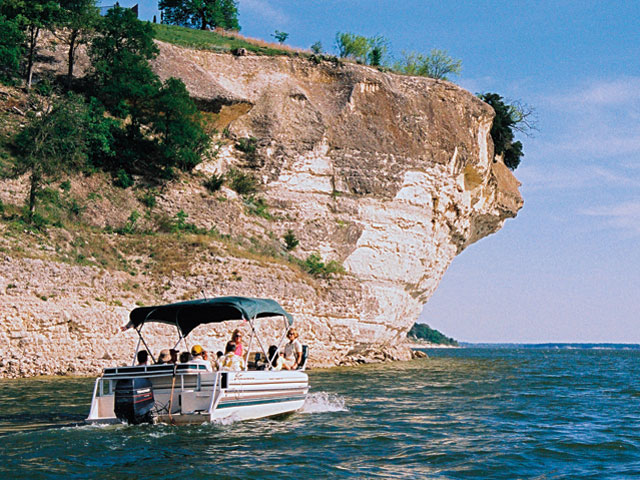 The pristine water and scenic surroundings make Lake Whitney one of the best places to go boating in Texas. Zoom across the open lake on a jet ski, or climb aboard a sailboat and let the wind sweep you away. Canoe or kayak the calm waters of the Brazos River, or navigate to a secluded cove with your friends and family on a deck boat.
Due to its size, Lake Whitney is the perfect setting for whatever type of boating adventure you enjoy. Not only is the lake large enough to accommodate most types of boating, it also has more than 20 public and private boat ramps and numerous marinas that make it even easier to have a great day on the lake.
---
Marinas and Boat Rentals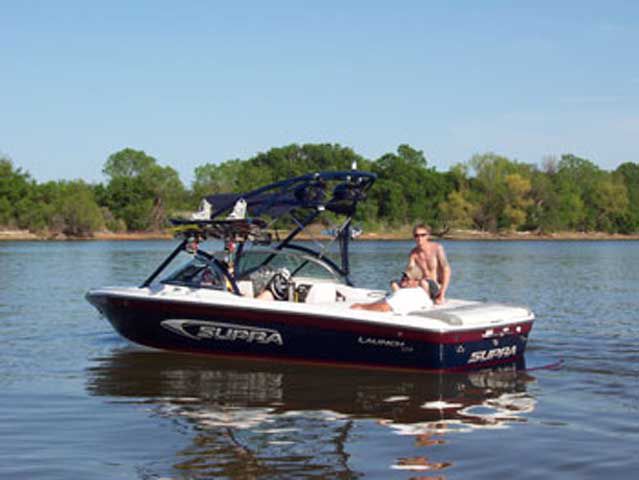 Many of the marinas on Lake Whitney provide places you can launch and dock your boat during your stay, as well as a range of lodging facilities. These marinas also rent everything from kayaks and canoes to pontoon boats and jet skis, so you don't need to bring a boat of your own to get the most out of a visit to Lake Whitney.
Along with the boat rentals, some of these marinas provide dry storage, giving you everything you need during your time in the Lake Whitney area. You can see the types of boat rentals and services offered at each marina by clicking here.
---
Fishing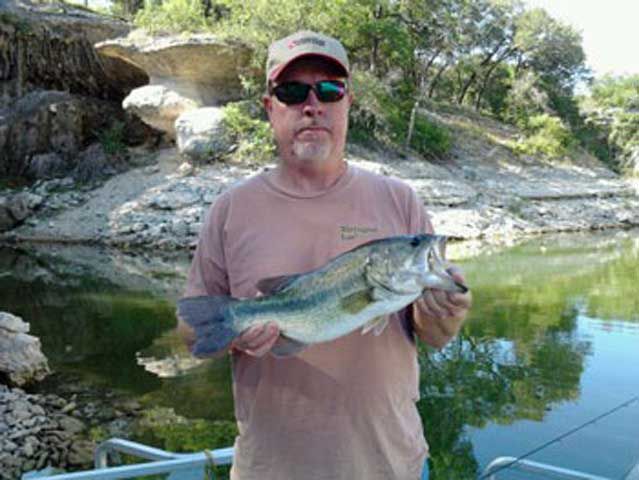 Bring your rod and tackle box, because Lake Whitney is known as one of the top fishing destinations in the state. In fact, American Angler Magazine named it No. 1 in Texas and No. 53 in the world. The lake has earned its reputation as a first-rate spot for anglers because of its abundance of largemouth, white, and striped bass. Yet there's plenty of other fish to snag, including sunfish, crappie, and catfish. As one of the premier places to fish in Texas, it's easy to find a place to cast your line. Lake Whitney's marinas give a good place to start, and you can even take advantage of the on-site fish cleaning stations. Of course, you can also sail or paddle out to a quiet part of the lake on your own boat or one you rent from a marina.
To get the best angling experience, hire a local guide who will tell you where the fish are biting. Most guides supply all the gear you'll need, including bait and lures, so you don't need to have your own equipment. Locate one of these qualified guides by contacting any of the marinas for a referral.
---
Skiing and Water Sports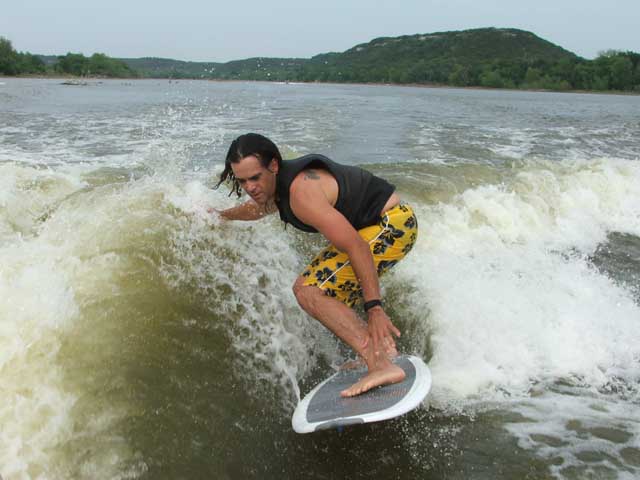 Lake Whitney is about 23,500 acres large, meaning there's plenty of space for just about any water sport you can imagine. If you love a good adrenaline rush, go waterskiing, wake boarding, wake surfing, or knee boarding. There are plenty of areas in the lake that are large enough for your boat to get up to speed, meaning you can relish a full day of adrenaline-pounding excitement.
If the water on the lake happens to be choppy and you're looking for calmer currents then head to the nearby Brazos River. This part of the Lake Whitney area is known for its smooth water, and it's even where the documentary "The Secret Spot" was filmed.
---
Swimming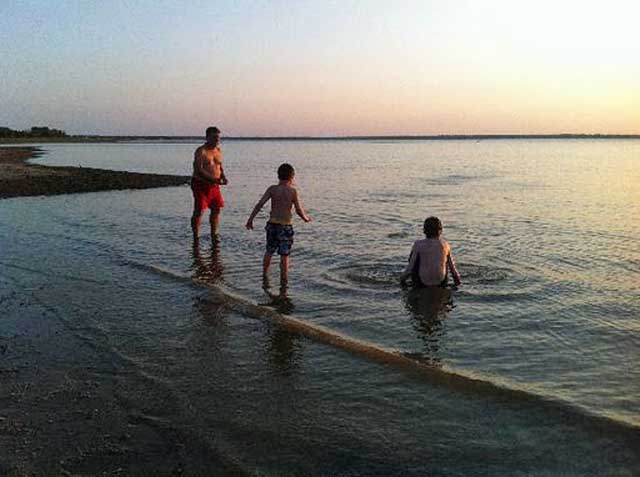 Spend any time at Lake Whitney and you'll probably feel the urge to hop right in the cool water. Fortunately, there are plenty of places you can go for a dip. Most of Lake Whitney's lodging facilities have swimming pools of their own, or you can visit one of the public parks to dive in to one of the cleanest lakes in Texas.
The U.S. Army Corps of Engineers operates parks on the lake that have swim beaches as well, along with picnic areas and spots to kick your feet up and relax. Regardless of which park you go to, you're sure to have plenty of fun splashing in the water and taking in gorgeous views of the lake.
---
---