---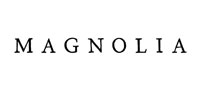 Magnolia Market
601 Webster Ave.
Waco, TX 76706
(254) 235-6111
magnolia.com
Little Shop on Bosque
Everything must start somewhere, and for Magnolia at the Silos that's at the Little Shop on Bosque.
Chip and Joanna Gaines' original location opened long before they claimed worldwide fame on their show, Fixer Upper.
Going back to where it all began is an essential part of the Magnolia Market experience, in no small part because it's the place to go to find great deals and even more inspiration for your next project at home.
The Little Shop on Bosque first opened its doors in 2003, after Joanna Gaines found her own inspiration visiting New York City's abundance of unique shops.
Although it closed just three years later (so the Gaineses could focus on their family and construction business), it opened once again as Magnolia Market's temporary shop until the opening of the location at the silos.
Step inside the Little Shop on Bosque today and you'll enter a cozier version of Magnolia Market. The shop's rustic elegance reflects Joanna Gaines' charming design aesthetic, and the large front windows let in plenty of natural light to create an inviting space. Browse at your own pace and you'll come across a wealth of slightly damaged or out of season goods, including everything from apparel and gifts to vases and florals. You never know what you'll find at the Little Shop on Bosque, which is the perfect reason to visit every time you come back to Waco.
Get a taste of Magnolia Market history, find a new statement piece for your home, and pick up all the souvenirs you never knew you needed. Stopping by the Little Shop on Bosque is a must while you're in Waco. Set the time aside and you may leave with more than you bargained for.
---
Little Shop on Bosque Hours
Monday – Saturday: 10 AM – 5 PM
Sunday: Closed
---
---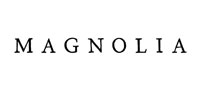 Magnolia Market
601 Webster Ave.
Waco, TX 76706
(254) 235-6111
magnolia.com