---
Mason County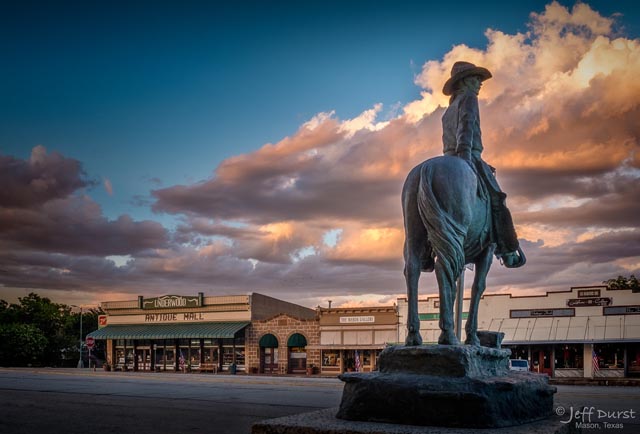 It doesn't take long to see why Mason County is known as the Gem of the Texas Hill Country. This charming community embodies the best of the Lone Star State—friendly people, natural beauty, great shopping, cozy and elegant accommodations and a spirited history that reflects the determined, pioneer spirit found on the Texas frontier.
Mason County is used to welcoming newcomers. It's something the area has done over the course of its history as German and Czech settlers helped make it into a notable agricultural area. The town and county's namesake, Fort Mason, was founded in 1851 to protect settlers from the frontier wilds. Spend the afternoon walking its grounds and perusing important artifacts on a self-guided tour. Eighteen generals, including Robert E. Lee, served at Fort Mason before the Civil War. The site of the original fort and its remaining buildings lie just above the town on lovely Post Oak Hill.
The cornerstone of a trip to Mason County is the Mason Town Square, the community's Old West-style downtown. Awash in shops, historic sites and museums, galleries, antique stores, accommodations, restaurants, cafes, the majestic Odeon Theater, wineries and much more, the Town Square is the heartbeat of Mason. Each storefront reveals authentic architectural details that take you back in time.
But while this well-preserved downtown harkens to the past, it is full of modern amenities. Spend the day shopping, sipping authentic Hill Country wines, dining on local cuisine, finding unique vintage treasures and learning about the history of this picturesque community. You'll also see the restoration underway of the stately Mason County Courthouse, one of Mason's most iconic buildings, which burned in 2021.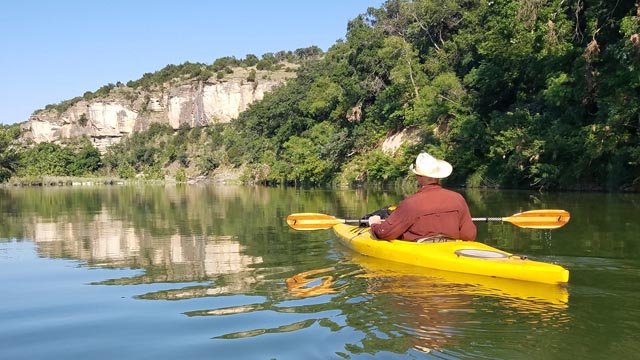 Mason County offers accommodations in every possible style and experience. Enjoy boutique, locally owned hotels that give you a window into the area's true culture. Get cozy in a bed-and-breakfast. Spend the weekend in wide-open spaces at a ranch or guest house on sprawling acreage just outside of town. Bring the extended family to a retreat venue that also includes outdoor activities. Go back in time in an Old West-style inn. Or pull into town in your RV and find easy hook-ups in beautiful settings. There is something for everyone in this slice of hill country heaven.

The outdoors beckons while you're in Mason County. Play a round of golf at 9-hole Comanche Creek Golf Course in Fort Mason Park, a great course for both experienced and beginner golfers. Enjoy the Llano River with an outing to South Llano River State Park where you can swim, float, paddle and fish, or perhaps you will enjoy a walk, bike ride or birding experience along a 22.7-mile trail. In the warmer months, watch a protected colony of 4 to 6 million Mexican Free-tail bats fly out nightly to hunt for mosquitos and other insects from the Eckert James River Bat Cave.
And be sure to try your hand at treasure hunting—for topaz, that is. Granite outcroppings throughout the area are home to this beautiful mineral, and many visitors enjoy topaz hunting and have found it in streambeds, ravines and even on the ground. If luck doesn't hold, no worries. Stop by the Museum on the Square and gaze upon the largest blue topaz ever found in North America, discovered right here in Mason County.
With its easy pace, helpful residents and long list of things to do, Mason County is the perfect place for a memorable weekend getaway or family vacation.
---
---