---

Things to Do in Port Arthur
A Southeast Texas town with a healthy dose of Cajun flavor, Port Arthur is a can't-miss destination for lovers of nature, history, good food, and fun times. Thanks to its proximity to Sabine Lake and Sea Rim State Park, the city serves as the perfect home base for a fishing trip or bird-watching jaunt. Port Arthur is home to several of the most-visited religious sites in the area, as well, making it an ideal spot for a rejuvenating pilgrimage. The city's historic homes and sites, starring the famous Museum of the Gulf Coast, transport guests back in time. Visit today and discover all the fun things to do in Port Arthur.
---
Discover Pleasure Island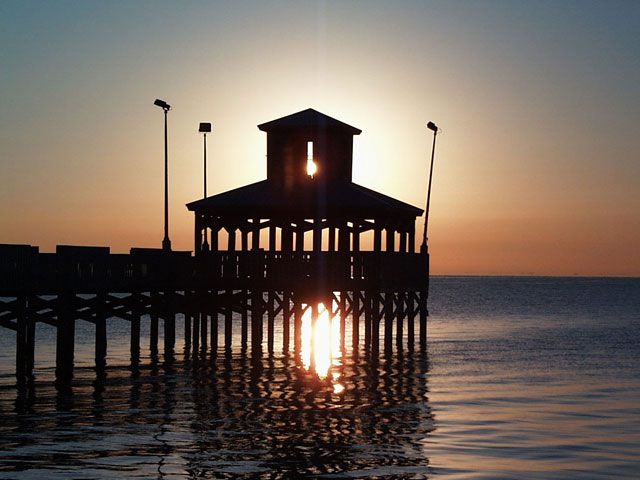 Much of Port Arthur's charm is its natural beauty, but Mother Nature can't take credit for the entertainment hub that is Pleasure Island. The man-made area occupies 18.5 miles between Sabine Lake and the Sabine Neches Intracoastal Waterway, a space that is home to all kinds of fun activities. Start at the marina, which has 300 floating slips, accommodations for boats 20 to 80 feet long, full electrical hookups, and more.
Nearby, you can test your skills out on a disc golf course that hosted the World Disc Golf Championships twice. Hikers and bikers are often found on the trails beginning at Lake Front Park, and there's even a windsurfing beach at the northern end of the island.
For the ultimate physical challenge, and one heck of a view, sign up for the Pleasure Island Bridge Half Marathon. This fun run, also offered in 10K and two mile distances, takes you over the massive Martin Luther King Bridge that connects the island to Port Arthur. Come experience the beauty of the Texas Gulf Coast from Pleasure Island.
---
Explore the Museum of the Gulf Coast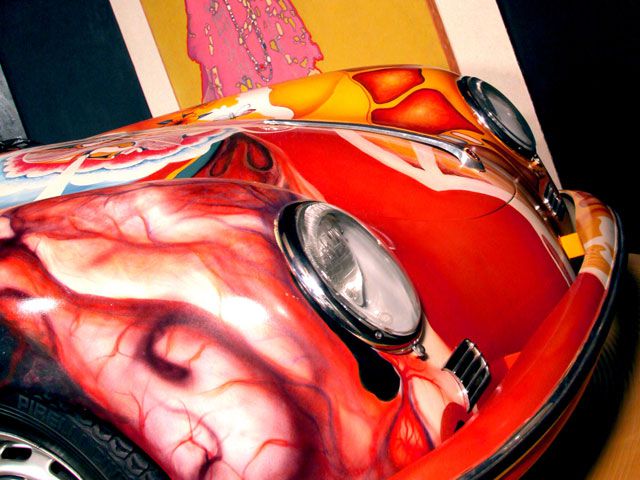 Only in Port Arthur would you find a replica of Janis Joplin's psychedelic Porsche featured just a few feet away from a 13-foot taxidermied alligator. That's exactly what you'll find at the Museum of the Gulf Coast, a 39,000 square-foot museum that features exhibits covering everything from Port Arthur's history to its influences on pop culture. The Museum is open Mondays through Saturdays. Spend an afternoon here and learn a thing or two while having fun.
The permanent exhibits include the ever-popular Music Hall of Fame (where you'll find relics from the life of Port Arthur natives Janis Joplin and the Big Bopper), Sports Legends Gallery, Notable People Gallery, and Robert Rauschenberg Gallery, devoted to some of the most impressive works by the world-famous artist who called Port Arthur home. In addition to its permanent collection, the museum features half a dozen temporary exhibits each year on topics including natural history, science, art, and pop culture, all with a Southeast Texas focus. So no matter when you go, a stroll through this amazing place will be one of the best Port Arthur tours you can take.
---
Go Fishing in Sabine Lake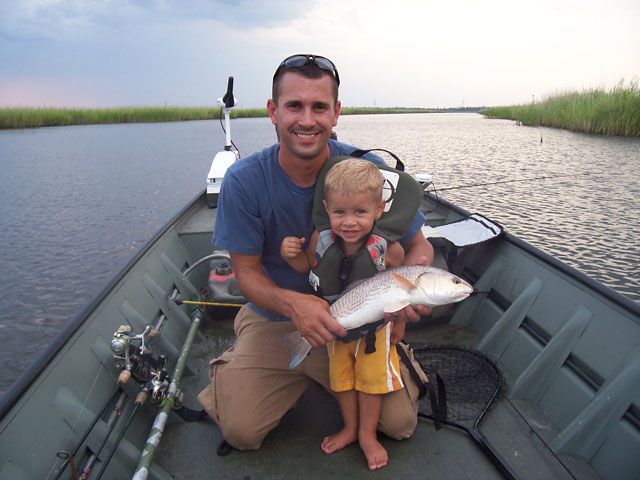 There are a handful of ways to enjoy the natural wonders of this 14-mile-long lake. One of the most popular things to do is to grab a rod and reel and go after the hard-hitting redfish, speckled trout and flounder that swim the salty waters here. You can fish from one of the piers or bring your boat and hit the water yourself. If you're a beginner, hire one of the many certified guides who will help you catch and clean your fish. Sabine Lake is a saltwater estuary teeming with wildlife, which makes it a great spot for sightseeing or just enjoying nature. Whether you're more interested in fishing or observing the wildlife, you'll find something to love about Sabine Lake.
---
Paddle, Fish, and Camp at Sea Rim State Park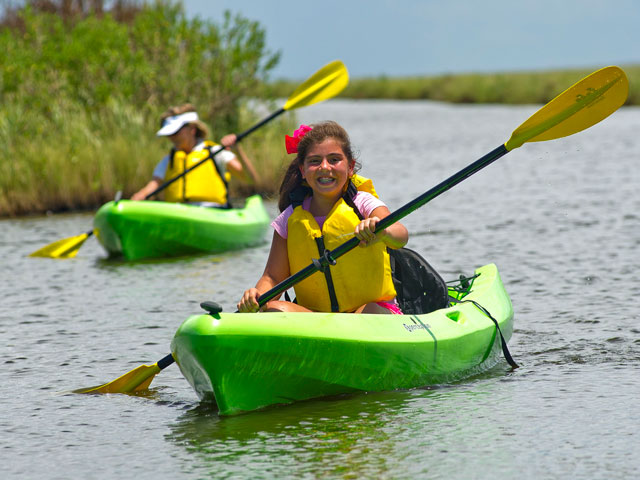 Sabine Lake is known around the state andSea Rim State Park is every bit the outdoor lover's dream. With lagoons, wetlands, dunes and salt meadows, the environment is as diverse as it is vibrant. In addition to fishing, the park allows duck and other migratory game bird hunting in season across its 4,000 acres of marshland. Kayakers of all skill levels can take advantage of the park's paddling trails, ranging from an easy 1.8-mile path to a more challenging 9.5-mile trail.
While you're here, don't miss the Gambusia Nature Trail. This elevated walkway meanders through a coastal lagoon for nearly a mile, offering an excellent vantage point to see alligators and other animals. For overnight stays, you can rent the park cabin, take advantage of one of the 15 camping sites with utilities, or pitch a tent on the beach and rough it. Although there's plenty to see in Sea Rim State Park, you can't miss a visit to the nearby Sabine Woods. It's here that you'll enjoy some of the best bird watching in the area. Warblers, vireos, grosbeaks, flycatchers, thrushes, tanagers, and more can all be seen here, so make sure to bring your camera.
---
Find Your Zen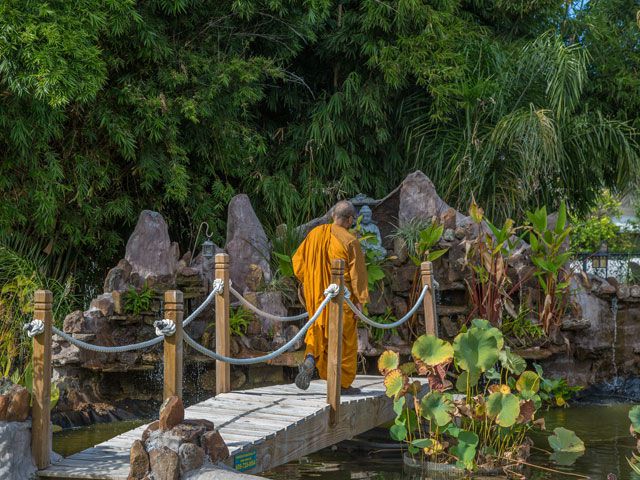 If the Holy Land is a bit farther away than you're looking to travel, don't worry; Port Arthur has several sacred sites of its own where you may find inner peace.
In the courtyard of Our Lady of Guadalupe Church, you'll find a 17-foot statue of the church's namesake, the Virgin Mary, set on rocks from the Mexican mountain where she is said to have appeared and spoken words of comfort meant for all.
Some of the city's Asian Catholics have erected a statue of Mary at the Vietnamese Martyrs Catholic Church. The shrine is set in a Hoa-Binh, meaning "area of peace," a beautiful garden designed for quiet and solitude.
There's also the Buu Mon Buddhist Temple's serene garden areas with statues of Buddha, lotus flowers, towering bamboo, and fruit trees.
A visit to any of these sites is a must while you're in Port Arthur.
---
---