---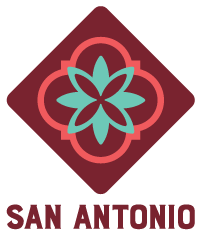 Events in San Antonio
From cowboy rodeos to colorful fiestas and bigtime jazz festivals, the many events in San Antonio reflect the Alamo City's diversity and love of a great time. As one of the largest cities in the country, it probably isn't too surprising that there's always something going on in San Antonio.
Check out our list of some of San Antonio's top events to make sure you don't miss a thing while you're in town.
---
February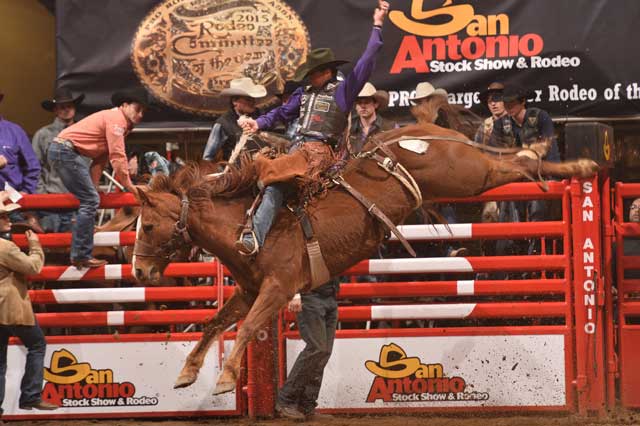 San Antonio Stock Show & Rodeo
The San Antonio rodeo is one of the largest of its kind in the state of Texas. For 18 days in mid-February, the stock show and rodeo takes over the AT&T Center with performances by top-class country musicians, great entertainment, a carnival, delicious fair food, and shopping.
1 AT&T Center Parkway
San Antonio, TX 78219
---
April
Poteet Strawberry Festival
Come to the Poteet Strawberry Festival for the delicious strawberries and stay for all the great music, food, and a fantastic parade. The main events of the festival, held 30 miles south of San Antonio in Poteet, are a strawberry contest and a food competition.
9199 North State Highway 16
Poteet, TX 78065
Fiesta San Antonio!
Fiesta San Antonio is one of the largest and longest-running events in San Antonio. Grand and colorful parades, tons of great live music, a fair, a carnival, bike rides, 5K and 10 K runs, a women's and co-ed soccer tournament, are among the more than 100 events that comprise the 10-day fiesta. Many of the festivals events are held in downtown San Antonio throughout the middle of April.
San Antonio, TX 78205
---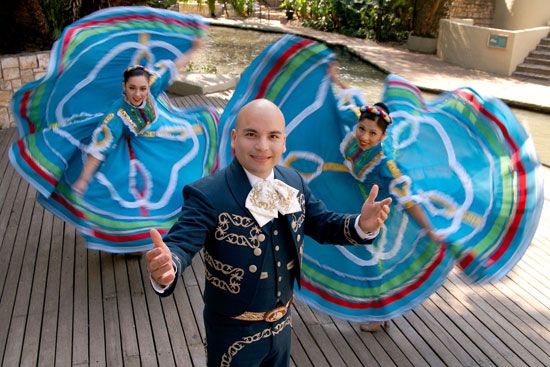 May
Fiesta Noche del Rio
Experience the sounds and dances of Mexico, Spain, Argentina, and Texas at Fiesta Noche del Rio. Performances of flamenco and mariachi music are held every Friday and Saturday from May until mid-August at the Arneson Theatre on the River Walk.
418 Villita Street
San Antonio, TX 78205
---
June
San Antonio Summer Art & Jazz Festival
San Antonio Summer Art & Jazz Festival is a three-day celebration of music featuring world-class musicians, delicious food and drinks, and an arts and crafts fair. This free festival is held in early June at Crockett Park about one mile north of downtown San Antonio.
1300 North Main Avenue
San Antonio, TX 78212
---
July
Balcones Heights Jazz Festival
Savor the soulful tunes of jazz, along with great food and drinks, at the Balcones Heights Jazz Festival. This free summer concert series features internationally acclaimed artists performing at Wonderland of the Americas, a spectacular outdoor amphitheater in northwestern San Antonio.
4522 Fredericksburg Road
San Antonio, TX 78201
---
September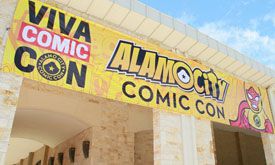 Alamo City Comic Con
San Antonio's Comic Con is a convention for comic book, video game, movie, and TV show fans that features events and photo opportunities with celebrities, a costume contest, and more. The three-day event is held at the Henry B. Gonzalez Convention Center at the beginning of September.
200 East Market Street
San Antonio, TX 78205
International Accordion Festival
The International Accordion Festival in San Antonio celebrates the unique sound of the accordion and its impact on Texas' culture and heritage. Free outdoor concerts are held at the Arneson River Theatre and various other locations within the La Villita Historic Arts Village in downtown San Antonio.
115 Plaza de Armas, Suite 102
San Antonio, TX 78205
Jazz'Salive
Enjoy top-class performances from award-winning jazz artists from around the country at the Jazz'SALive event in Travis Park. This two-day concert series, typically held in late September, features two stages of performances, fantastic festival food from more than 20 vendors, and products from local craft vendors.
301 East Travis Street
San Antonio, TX 78205
---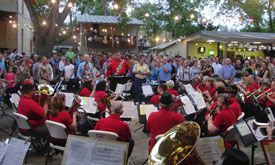 October
Oktoberfest San Antonio
German food, music, dancing, and (of course) beer make up San Antonio's Oktoberfest, held at the Beethoven Maennerchor just south of downtown. This celebration of German heritage in South Texas occurs in early October.
422 Pereida Street
San Antonio, TX 78210
---
November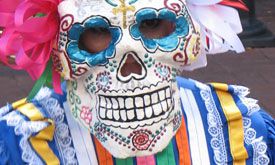 El Dia de Los Muertos
Celebrate El Dia de Los Muertos in San Antonio in late October in the La Villita Historic Arts Village. Live music at the Arneson River Theatre, Day of the Dead art, poetry readings, art vendors, and a dance and drum procession are all part of this vibrant late-October festival.
418 Villita Street
San Antonio, TX 78205
Images courtesy of Visit San Antonio.
---
---