---

Events in San Saba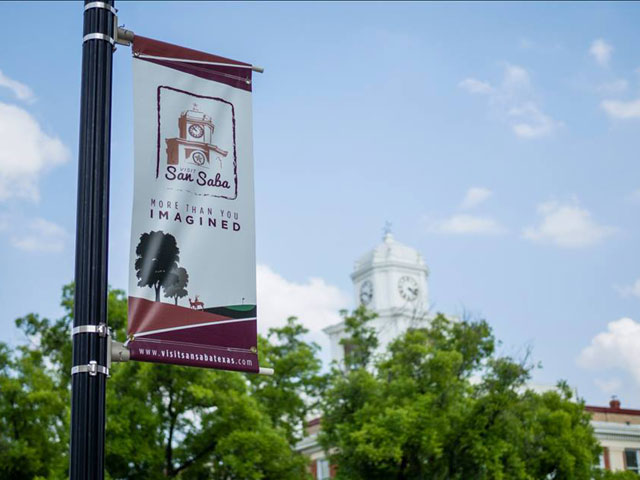 Whether you enjoy shopping for tasty treats and one-of-a-kind gifts or you can't take your eyes off of a good old-fashioned small town rodeo, you'll find something to smile about in San Saba.
Throughout the year, the "Pecan Capital of the World" hosts numerous annual events and festivals that showcase all the town has to offer, from the Pecan Capital Trade Days shopping events to local street dances.
So if you're planning a trip to this Hill Country gem (and why wouldn't you be?), check out this calendar of events in San Saba so you don't miss out while you're here.
---
March – May & September – December
Pecan Capital Trade Days
Shop the vendor stalls, chat with the friendly folks, and enjoy a day in beautiful downtown San Saba. Held the first Saturday from March through May and September through December, the event is a must for shoppers and those who enjoy the finer things in life.
500 East Wallace Street
San Saba, TX 76877
---
April
Pecan Capital Street Dance
This Saturday-night street dance typically features the tunes of a first-rate country artist, so don't miss out.
Riesen Park and Downtown San Saba
San Saba, TX 76877
---
June
Pro Rodeo Days
Experience all the exciting bronc-riding and cattle-roping action of this United Professional Rodeo Association-sanctioned event at the San Saba Rodeo Arena.
Highway 16 North
San Saba, TX 76877
Cow Camp Cook Off & Pecan Capital Street Dance
Get your fill of delicious barbecue at a big-time cook-off and dance the night away in downtown San Saba during the second weekend of June.
Riesen Park
San Saba, TX 76877
---
July
Fourth of July Fireworks – Celebration in the Park
Head to San Saba's beautiful Mill Pond Park for a patriotic celebration of America's Independence Day. Featuring music and a spectacular fireworks show, the celebration is a great way to enjoy a summer's day in San Saba.
110 Thomas Stewart Drive
San Saba, TX 76877
---
September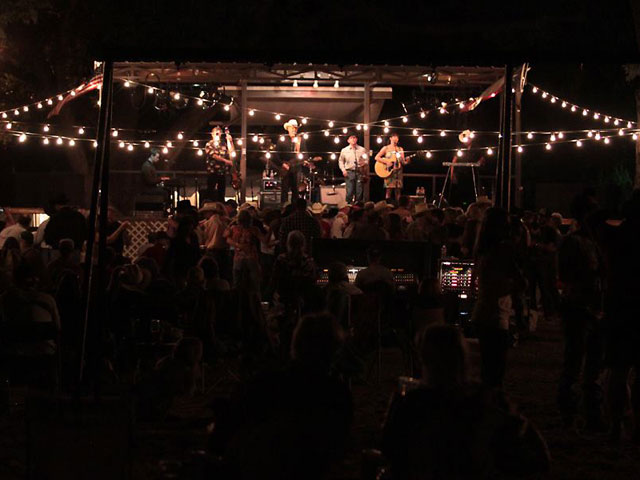 Pecan Capital Street Dance
Grab your partner and do-si-do to the tunes of a fantastic band in San Saba's courthouse square during homecoming weekend in September. Don't forget to bring your dancing shoes.
500 East Wallace Street
San Saba, TX 76877
---
November
Hunters Welcome Weekend
During the first weekend of November, the fine folks of San Saba welcome the hunters visiting town at the start of Texas' deer season with a special event that includes goodie bags, a Volunteer Fire Department Steak Supper, and a free customer appreciation dance and eats put on by Hamrick's Automotive and Stafford Chevron.
500 East Wallace Street
San Saba, TX 76877
---
November – January
Christmas Spectacular Lighted Park
From late November through early January, San Saba's Mill Pond Park is transformed into a winter wonderland. Set your radio to 88.7 FM and enjoy synced music as you drive through more than 30 acres of luminous holiday lights.
110 Thomas Stewart Drive
San Saba, TX 76877
---
December
Sip & Stroll Wine Trail and Lighted Christmas Parade
Walk San Saba's historic downtown district and visit its shops while you sip wine and take in all the holiday cheer. One ticket gets you 10 different tastings, and you'll also get a wine glass and a tote bag (while supplies last).
500 East Wallace Street
San Saba, TX 76877
Photo and Video Credit: Mitchell Hallmark | Found Media Group
---
---