---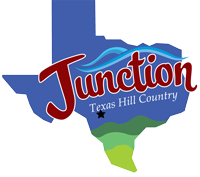 Up & Back Boat Race and BBQ Cook-Off
August 21, 2022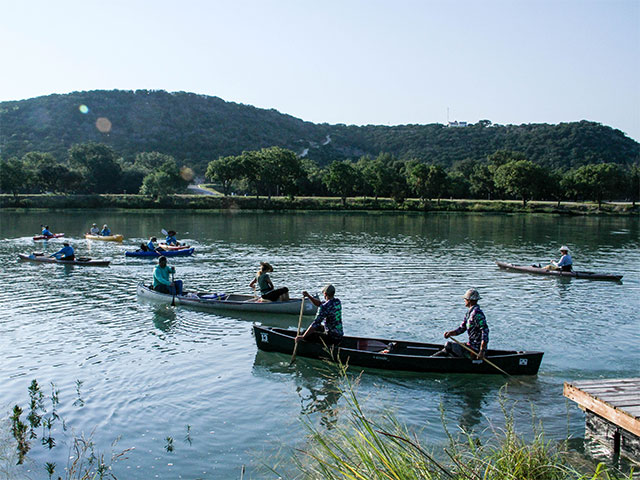 Pack your paddling gear and head to where the Texas Hill Country meets the deserts of West Texas for an epic adventure like no other. Held the Saturday before Labor Day, the Up & Back Boat Race is a 30-mile journey along the pristine South Llano River past rugged limestone bluffs and verdant oaks.
The Junction's annual BBQ Cook-Off, making Labor Day weekend the perfect time to be in this part of the Lone Star State. As one of the few canoe and kayak races in Texas, the Up & Back Boat Race is for the truly adventurous at heart. It all kicks off at 9 a.m., when you and your fellow competitors set off on a nearly all-day journey.
The first leg takes you north to the "First Crossing," a point about 15 miles north of the Junction City Park South Llano River Dam. Before you arrive, you'll reach the most difficult portion just before the turnaround point, when you must navigate through rapids and rocks. Although most make it here, not everyone finishes.
You have 12 hours to finish the race, and you may just need all of it as this a physically and mentally demanding competition. Whether you're paddling alone or with a partner in a tandem kayak or canoe, you'll want to bring plenty of sunscreen, water, and something to snack on as you'll be out on the water all day. Make it back in the allotted time and you'll qualify for entry into a drawing for a cash prize. Even if you don't win, you'll have plenty of stories to tell about one of the Lone Star State's truly epic races.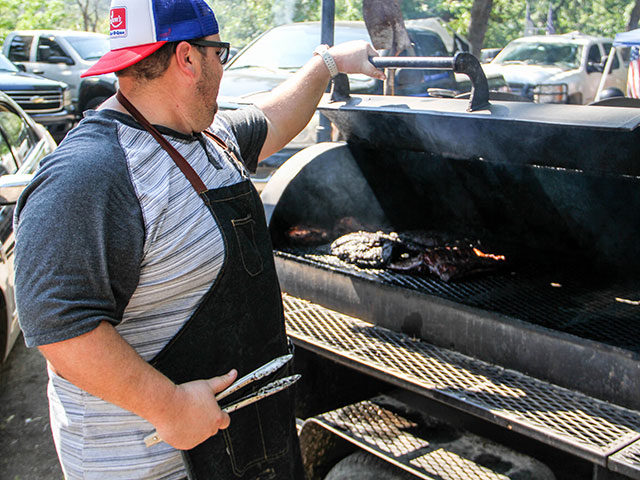 Held the same day, Junction's BBQ Cook-Off offers good old-fashioned Labor Day weekend fun. The heart of the event is the Lone Star Bar-B-Q Society cook-off, as well as an arts and crafts fair located on the bank of the Llano River in City Park.
Relax under the shade of sprawling pecan trees and enjoy an array of carnival rides and games. There's also live music and kid-friendly activities, so you can bring the whole family out to enjoy a late-summer day in Junction.
---
---