Page Archived
You have reached an archived page on TourTexas.com. Please use the search bar above to view other Texas content or reach out directly to the destination, attraction, accommodation or event shown on this page for up to date information.
---
Hill Country Run Motorcycle Rally
Hill Country Run Motorcycle Rally - May 5 – 7, 2017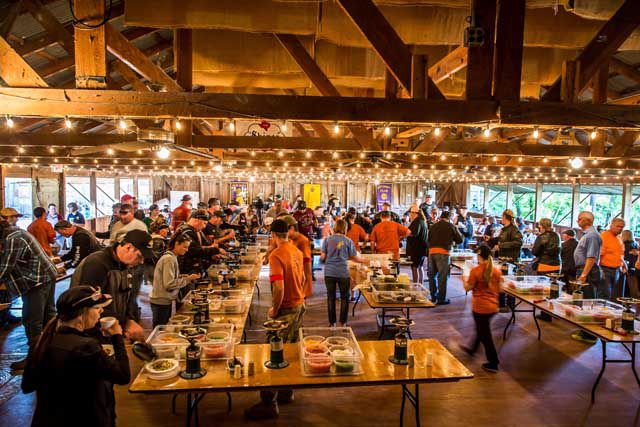 Many riders from across the State and beyond will enjoy the Hill Country in a whole different way - astride a motorcycle - at the annual Hill Country Run Motorcycle Rally, which heads to Luckenbach in early May. This event is sponsored by the Optimist Club of Fredericksburg.
Billed as "More than just a plain ole motorcycle rally," the Hill Country Run is three days filled with hearty food, live music, new friends and miles of riding through the towns and vistas of the scenic Texas Hill Country.
Our rally is a laid-back, safe and friendly getaway with good music, nice scenery, and interesting people from all walks of life. It is a small town event that is getting big.
The weekend starts with a social and welcome at Hondo's on Main. Guests are invited to an informal social gathering featuring music and food, with extra surprises for attending registrants.
On Friday and Saturday, check-in and registration begins at 9:00 AM in Luckenbach, and participants can enjoy more live music all afternoon and evening.
On Friday, there will be a Hill Country Ride with an action-packed afternoon of Luckenbach good times and fun. And on Saturday evening, the popular Brew & BBQ dinner will be back. Tickets are sold for the Brew & BBQ in advance for $15 per person.
Strictly speaking, the Hill Country Road Trip is not a competition, but more of a leisure ride in the beautiful Hill Country. The Optimist Club has planned a route for Saturday's Hill Country Road Trip, with detailed directions. The distance is less than 100 miles, so the entire trip can easily be completed in several hours. Along the way, riders will pull into designated stops, where they can drop tickets in a box. At the end of the event, tickets will be drawn from each stop, with the winners receiving prizes.
Saturday and Sunday start with a hearty Cowboy Breakfast, included in your $55 registration fee. Deadline for pre-registration is April 16. The hosts provide the ingredients and 30 individual cooking stations, so early-risers can fry up their favorite breakfast of eggs and bacon, laid on warm tortillas, garnished with cheese, onions, and green peppers, and washed down with fresh, hot coffee and orange juice. During the day, hungry riders can satisfy their hunger with pulled pork sandwiches and cold drinks.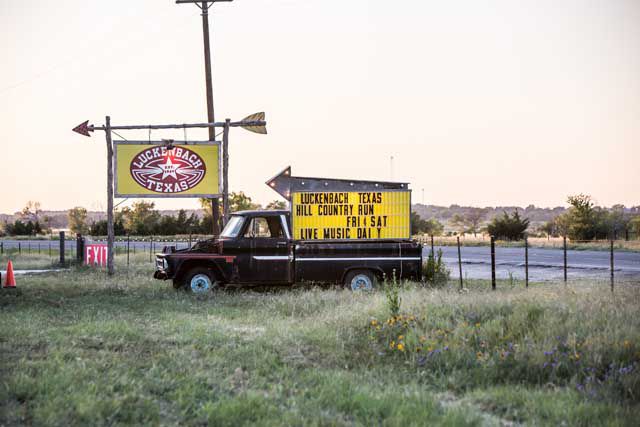 Booths offering motorcycle-related items and souvenirs will be on hand throughout the event.
The Optimist Club encourages riders to arrive early and stay late in order to enjoy all the hospitality Luckenbach and Fredericksburg have to offer, including antique shopping, fine dining, Texas history, and ample sightseeing.
Proceeds from the Hill Country Run go to fund Fredericksburg Optimist Club projects, including the T-Ball Program, Scholarship Program, Oratorical Contest, and Essay Contest. The focus of the Optimist Club is "Bringing Out the Best in Kids." Optimist Clubs conduct positive service projects in their communities aimed at providing a helping hand to youth. With their upbeat attitude, Optimist Club members help empower young people to be the best that they can be. All of our rally's net proceeds are returned to the youth in Fredericksburg, Texas. Every year Optimist International conducts over 65,000 service projects and serves well over six million young people.
For information, call 830-997-8515, or visit www.hillcountryrun.com, or be our friend on Facebook.
---
---
Hill Country Run Motorcycle Rally