---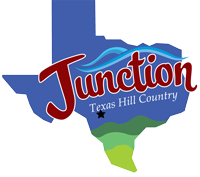 Up & Back Boat Race & BBQ Cook-Off Hours & Prices
*All events are in 2020
January 2020
(no final day set yet) 6:30pm
Piatigorsky Foundation Concert
West Texas Tour includes Junction Texas Hill Country concert o The concert will be held at the First Baptist Church Sanctuary located at 202 South 8th Street, Junction Texas 76849. 325-446-2125 is the church number or contact the Chamber of Commerce at 325-446-3190. There is no fee and donations are accepted.
---
January 27-29
Disc Golf "Freezer" Tournament
charlesechapman@hotmail.com
512-557-2482
---
February 11-16
TSDA Sheep Dog Trials
HCFA grounds
Hill Country Fairgrounds Friday, Saturday & Sunday, Trial on the Pecos Trail
TSDA Sanctioned Sheep Dog Trials – Daylight till Dark Each Day
No Admission – Bleachers Available for Spectators or Bring your Lawn Chairs
A sheepdog trial (also known as a herding event, a stock dog trial or simply a dog trial) is a competitive dog sport in which herding dogs move sheep around a field, fences, gates, or enclosures as directed by their handlers. They bring the sheep to their handler through certain gates, pen them in an enclosure, separate out certain ones, and other maneuvers, all done "long distance" through voice, hand, whistle, or other commands from their handlers. It is truly amazing to watch these dogs work! Junction has Handlers and their Dogs gather for this event from all over the United States and Canada.For Entries, go to www.texassheepdogassociation.org
---
March 14
Washer Pitching Contest $1,000 Guaranteed Payout
325-446-3190
---
March 14-15
Predator Calling Contest
Predator Contest with Cash Prizes and Drawing
Coke Stevenson Center - 440 US Highway 83 North in Junction, Texas 76849.
325-446-3588
Weigh-In on Sunday.
Call Jordan Moore at H.C. Sporting Goods 325.446.3588 or
Connie at K.C. C. of C. 325.446.3190 for info or email junctiontx@cebridge.net
Registration Info: www.JunctionTexas.net or on
Facebook: Kimble County Chamber of Commerce & Junction Visitor Information
---
March or April each year
700 Springs Ranch Tour Kimble County Courthouse
501 Main Street
Junction, Texas 76849
Meet at Kimble County Courthouse to caravan 20 miles from Junction on Highway 377 South. Bring a sack lunch and a folding chair. Cameras are welcome and admission is a voluntary donation.
700 Springs Tour 2019 Date Set - Saturday morning, April 27, at 10:00 o'clock, a motorcade is scheduled to leave the Courthouse in Junction for the 20-mile drive to the site known as Seven Hundred Springs (Highway 377, S). We hope you will join us for the day's outing made possible by the Springs' owner, Lee Pfluger. The Courthouse bathrooms will be open for your convenience before we leave Junction. There is no admission charge; however, we accept free-will donations to benefit the local historical museum. You may need a light wrap or sweater, as the Springs' area can be a bit chilly. Bring a sack lunch and bottled water. We do have a few rules – no swimming or fishing. Children must be accompanied and supervised by an adult. We discourage bringing pets, but if that is necessary, they must be on a leash. Parking is in a designated area. Cameras are allowed. You must wait for the lead car before entering the Springs property. We will be traversing a scenic route, so drive with care – river crossings, steep hills, winding road, etc. Others may be joining the motorcade en-route. It is sometimes not possible to get to the Springs in the event of rain, but the weather seems promising for the coming weekend. The program will consist of a history of the Springs and its environs, and an insight into how the Springs began. You will also learn of the outlaw era along the South Llano River and beyond. If you have further questions, please feel free to call Frederica Wyatt @ 325-446-2477 or send an e-mail to fywatt30@cebridge.net . Hope to see you There! Frederica
---
April 4
Steer Roping
Junction Masonic Lodge 17th Annual Team Roping
Hill Country Fair Association
201 Fairgrounds Road (FM2169)
Junction, Texas 76849
Books Open @ 9:00 am, Close at 10:00, Rope at 10:30am
#10 Slide - 1 sec down capped at a 5E
Enter 1 Draw 3 or Enter Open Draw 4 for $120 per man
Enter 5 Times max
3 Header Progressive after 1
#12 Slide - +/- 1 sec
Enter 1 Draw 2 or Enter Open Draw 3 for $150 per man
Enter 5 Times max
4 Header Progressive after 1
immediately following completion of #10
Prize line:
Saddle to high $$ roper in the #10 Roping
Buckles to average winners of each roping
Breast collars to 2nd place average winners #10
UN Numbers: see producer prior to roping if you do not have a card.
Producer reserves the right to reclassify you at anytime.
For more information contact:
Cliff Williamson 936-581-2969
Negative Coggins requires. CASH ONLY PLEASE! NO CHECKS!! If rained out the Roping will be rescheduled.
---
April 11
Easter Pageant
Men's Bible Class
Familiar to the Texas Hill Country is the sweet scent of Agarita blooms in early spring and as Governor Coke Stevenson read the first of a 61 year traditional bible lesson, whiffs of the blooms filled the air. On the picturesque hillside beneath the bluff known as Lover's Leap, local thespians gather to present the reenactment of the crucifixion and resurrection of Christ. As the sun sets in the Western sky, amber, reddish color is cast against the limestone bluff upon which the American Flag stands atop and blows gently in the breeze signifies to the actors to take their places; as the curtain is raised at dark…
The outdoor theatre has been created in its natural state utilizing the hill's stage and includes live performances by local actors and includes appearances by local animals. Seating is provided by coming early and parking your vehicle along the foot of the hill. Many visitors car pool in order to use one vehicle to "mark their seat" and another to get about the rural town of Junction, Texas and take advantage of the time to visit unique shops, dine, and walk along the river bank prior to the Easter Pageant.
Over the 75 years of production by volunteers alone, the pageant has not ever been canceled, the show goes on regardless of weather conditions. According to Larry Trimble, current director, and who has been involved in this event for 21 years stated that the pageant has been performed in record rainfall, sleet, snow, and heat. The grounds have been improved with electricity for microphones and spotlights, which lends to the dramatic enhancement of the story. Brilliant, vibrant, costumes have been designed and donated to assist in making this extraordinary presentation more memorable to the viewers. The three crosses and rock tomb have been a part of the production for the majority of the Pageant's performances. The locals practice from early March until dress rehearsal, donating countless hours to the event, for which there is not an admission fee. According to Mr. Trimble, the beginnings of the Men's Bible Class, who sponsors the Easter Pageant, came about in 1948 by an individual who, by observation, realized that World War II veterans needed an organization where they could fit in; he invited the local vets to get together for a bible study outside of the formalities of a "church" setting, forming the Class that is still active. Coke Stevenson, who is a Hill Country/Kimble County native and served as Governor of Texas from 1941-1947 taught the first of the organization's outdoor class, sparking the idea to create the Easter Pageant.
Larry Trimble
325-446-2564
---
April 24-26
Birding Festival
JUNCTION – South Llano River State Park is excited to announce its First Annual Birding Festival, sponsored by the Friends of South Llano River State Park.
The Festival will feature guided bird walks, including Golden-cheeked Warbler walks and Birding the Riparian, and will also offer guided photography sessions in the park's four popular bird blinds. On Saturday afternoon, the festival will offer a live birds of prey presentation by Last Chance Forever, a Bird Call presentation by a young birder, a Beginners' Bird Walk, and vendor and information tables. Sunday morning will include more bird walks, and a Big Sit! as part of the Great Texas Birding Classic.
More than 250 species of birds have been observed at the park, including sought-after species such as the Golden-cheeked Warbler and Black-capped Vireo, both federally endangered birds which nest in the park. "We are so excited to showcase the terrific birding at our park and its beautiful bird blinds during one of the busiest bird migration weekends of the year," says Park Interpreter Holly Platz. "The park is very unique for birding, because it offers such varied habitat."
During the Festival, guided walks will offer participants a chance at spotting new bird species for their lists, and ample "free time" between walks and presentations will provide visitors with a chance to enjoy the park's popular bird blinds, each meticulously cared for by park volunteers and staff.
"We hope that bringing a festival like this to the park and the city of Junction will highlight the area's biodiversity," says Park Superintendent Scott Whitener. "Birding along the South Llano River is top notch and attracts visitors from all over the world."
Festival registration is $65 per person, with a maximum of 80 participants. Registration fees will go towards supporting future birdwatching events at the park. For more information about this event and how to register, please see the Festival's Facebook page at http://www.facebook.com/slrspbirdingfestival, or email southllanoriverbirdingfestival@gmail.com for a registration packet.
---
May 2020 (no final day set yet)
Crawfish Boil
Granite Ranch
Nol Dear 325-446-3154
---
April 20
Outdoor Women Gone Wild
South Llano River State Park
Five miles south of Junction off U.S. 377 South on Park Road 73
Gals learn how to or brush up on archery, team wagon driving, fly-fishing, bird watching, hands on self-defense, trailer backing, tomahawk throwing, kayaking, shooting, make mosaic crosses, outdoor photography & more!
Kimble County Chamber of Commerce
402 Main Street
Junction, Texas 76849
325-446-3190
junctiontx@cebridge.net
---
May 9-10
Cinco de Mayo Junction Golf Tournament
Contact 325-446-6558 for more information
June 6, 2020 Cowboys & Cajuns - Crawfish Boil & Music Festival
Street Dance
---
TBA 2020
Junction A&M Golf Tournament – annually in April
Dinner & silent Auction After Tourney.
fb.com/junctionaggies
---
July 4
Freedom Celebration – Fireworks
Junction City Park along the banks of the South Llano River. Fireworks begin just after dark. Bring lawn chairs and enjoy the relaxed atmosphere and free fireworks display.
---
July 30 - August 1
Disc Golf
Disc Golf PDGA Tournament
Junction Texas City and County Parks close to the Chamber of Commerce Building at 402 Main Street, Junction, Texas 76849.
Approximately 100 teams travel to Junction located in the Texas Hill Country to participate in the PDGA Disc Golf Tournament.
The course is located along the Llano Rivers providing a beautiful setting, lots of shade, and plenty of space for disc golfers to enjoy the event.
Contact charleschapman@hotmail.com
Hoytt Moss at 325-446-6565
---
August 7 - 8
HCFA RODEO
Junction Texas' Hill Country Fair Association hosts a Summer Classic Event the second weekend in August annually. Both nights will feature Bull Riding and nightly dancing. The Hill Country Fair Association provides the best in summer entertainment there is to offer. The events are held at the HCFA Grounds located off of FM Road 2169 in Junction, Texas 76849. For more information, admission and ticket prices visit
---
August 8
Martin Car Show
Kimble County Courthouse
501 Main Street
Junction, Texas 76849
The Martin Car Show is an annual event featuring old, unique, customized, hot rods, and many other categories of vehicles, which allows anyone to show off their automobiles. The car show is held in conjunction with the rodeo, parade, and class reunions. Cars from across the Nation gather under the shade trees surrounding the Kimble County Courthouse to display their unique character. The Llano River is just around the corner from the car show for vendors to cool off in the August heat.
Roy Silva 325-446-2955
830-634-2698
830-285-7371
Hector Martinez
495 McDonald Loop
Center Point, Texas 78010-5507
---
August 8
Class Reunions
The annual Junction High School Reunions are held throughout the day after JHS Classes participate in the local parade, which is held at 10am on August 10, 2013 beginning at the City Park.
---
September 5
Up & Back Kayak/Canoe Races
This event will begin in the Junction City Park where boating enthusiast will set in and paddle UP the South Llano River approximately 14.5 miles to the "first crossing", flip around and paddle back to Junction for a round-trip of approximately 30 miles. Prizes will be awarded with a cash grand prize drawing. All who finish the race will be eligible to place their name in the hat for the cash grand prize. You do have to finish in a "timely" manner, but 1st place is not the automatic recipient of the grand prize. Contact Hoytt Moss for more details at 446-6565.
---
September 5
Kimble County BBQ & Labor Day
This annual arts, crafts, and music Labor Day Celebration offers relaxing fun, food and entertainment for all ages with all interests. The event is held along the banks of the Llano River in Junction Texas underneath the cool shade of age old pecan trees.
Whether you want to participate as a vendor, musician, or spectator, contact the Kimble County Chamber of Commerce at junctiontx@cebridge.net 325-446-3190 or www.junctiontexas.net
---
October 15-17
Oktoberfisch
This event is held at the South Llano River RV Park & Resort along the banks of the beautiful, spring fed Llano River, Junction Texas 76849 and may be contacted at 210-286- 7041 oktoberfisch@hotmail.com, www.fredericksburgflyfishers.org Gene Smith at 830-997-8881 or Bruce Ward at 830-456-2201.
---
November 28 Saturday after Thanksgiving
Wild Game Dinner
The annual Wild Game Dinner will be held on the Saturday after Thanksgiving each year at the Coke Stevenson Center located at 440 US Highway 83 North in Junction, Texas 76849.
Food is abundant, prizes are too. Raffles for many guns, knives, trips, plus many more items are a part of the fun and fellowship experienced at this unique, festive affair. For more information contact Connie Booth at junctiontx@cebridge.net www.junctiontexas.net or 325-446-3190.
Junction Texas offers year round outdoor activities, recreation, shopping, lodging, camping, fun events and is the PERFECT SPRING BREAK DESTINATION!
---
---