---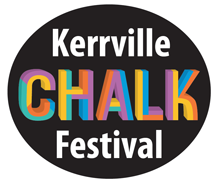 Kerrville Chalk Festival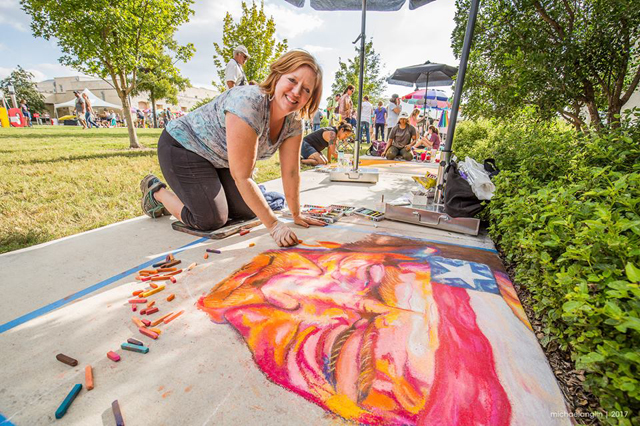 Look around as you wander down the "Chalk Walk" and you'll see more than 65 street artists transforming blank concrete canvases into magnificent art right under your feet. Admire each remarkable work, from portraits to landscapes, and you just may forget that you're staring at what was once an expressionless stretch of sidewalk. These displays of chalk art are all part of the fun of the Kerrville Chalk Festival.
You might think that chalk art is a relatively recent invention. Yet it's a tradition that dates all the way back to the 16th century. The Kerrville Chalk Festival celebrates this art form, and the talents of its creators, by gathering some of the top local, regional, and national artists to make their mark on the already beautiful Peterson Plaza. Arrive early to meet the artists and watch their works evolve into finished masterpieces. The festival culminates with the completion of an exquisite 10-square-foot mural that changes every year.
While there's more than enough art to keep you busy, there's far more fun to be had at the festival. Sink your teeth into something tasty from one of the local food trucks. Then sip on a locally brewed beer and stroll through Peterson Plaza as you listen to live music (and maybe even breaking out a dance move or two).
There are tons of fun activities for your youngsters as well, including face painting, balloon art, and more in the Children's Chalk Area. Tap into your inner artist and help your little one craft something magical with a chalk kit and designated sidewalk art square. Love history? Step into the Schreiner Mansion, located within walking distance from the festival, for a tour of the historic home.
Talented artists may be the heartbeat of this Hill Country chalk festival, but the live music, family-friendly fun, and unique experiences throughout the weekend make it even more extraordinary. It's the perfect recipe for a fall day in Texas: listening to local musicians, chowing down on tasty food, and—of course—watching the sidewalks come to life with magical chalk masterpieces at the Kerrville Chalk Festival.
---
---