---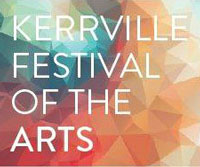 Kerrville Festival of the Arts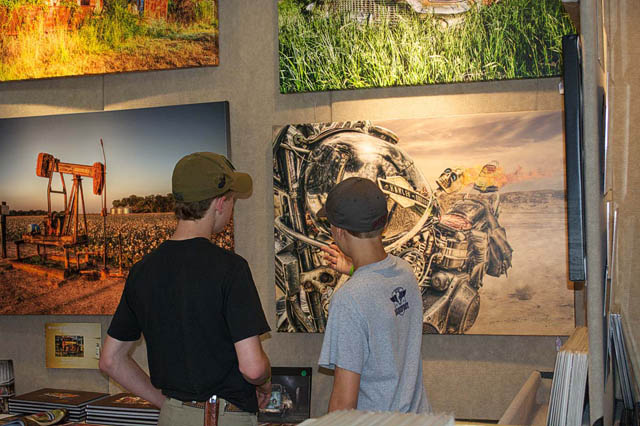 If you're a lover of the arts, you won't want to miss the Kerrville Festival of the Arts. Browse the works of artists from Texas and beyond at this annual juried Memorial Day weekend event in downtown Kerrville. Take your time to admire all the art and you just might find your next conversation piece for your home, as everything you'll see is available for purchase. Whether you're a browser or a buyer, you'll find something to captivate you at this annual celebration of the arts.
Every year, this Kerrville festival attracts enough artists to fill more than 120 booths. Stroll through what is essentially an open-air market and you'll find exquisite art in all its forms, from basketry, ceramics, and glass to jewelry, pottery, and metal. Vibrant acrylic, pastel, or watercolor paintings and mixed media art are also a major attraction, and you'll see some truly stunning works as you wander around.
While you're meandering through downtown Kerrville, make sure to stop in at some of its shops and restaurants. Browse for antiques, rare books, and the latest in fashionable clothes before stopping to get something to eat. The Kerrville Festival of the Arts is just one of several events in Kerrville during Memorial Day weekend. Head over to the YO Hotel for the Texas Masters of Fine Art and Craft Show, or enjoy a day of first-rate live music at the Kerrville Folk Festival.
When you want to indulge your inner art lover, find your way to the Kerrville Festival of the Arts. See this year's lineup of artists and more details about this Hill Country arts festival here.
---
---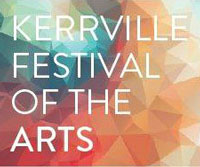 Kerrville Festival of the Arts
Downtown
Kerrville, TX 78029
830-895-7962
www.kvartfest.com