---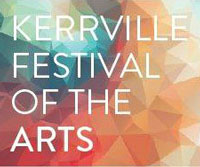 Kerrville Festival of the Arts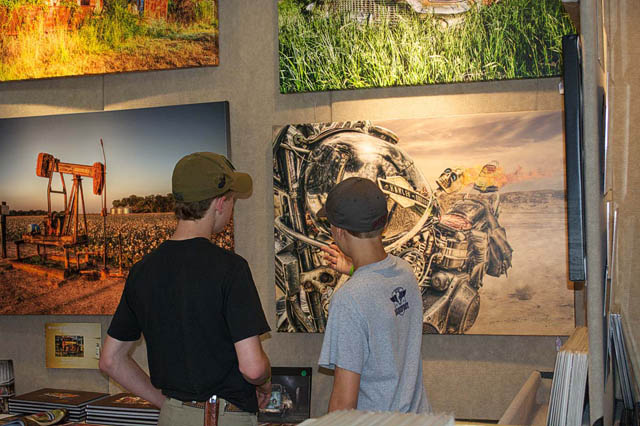 Kerrville Festival of The Arts gears up for Memorial Day weekend!
Art aficionados are in for a treat this Memorial Day weekend when the 6th annual Kerrville Festival of the Arts returns to the downtown streets. This juried show will feature over 120 booths this year, says LuAnn Anderson, Executive Director of the event. "We have new and returning artists coming from all across Texas and as far away as Salt Lake City. We're confident that festival goers will be impressed by the high caliber of their work."
What will attendees see this year? Exquisite art in mediums of glass, pottery, wood, ceramics, fabrics, basketry, metal, silk and jewelry, in addition to stunning watercolors, acrylics, pastel and mixed media. Artists with unique talents include Austin custom basket maker Jill Robinson, watercolorist Helene Bernhard Little and wheel-thrown ceramic potter Vicky Phillips.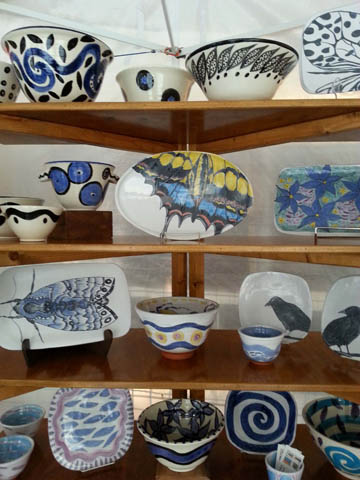 With free admission and free parking, you can easily make a day of it and experience the beautiful historic community we call home. "Memorial Day weekend is coming to be known as an artist's mecca in historic downtown Kerrville, Anderson said. "In addition to our own event, the Texas Masters of Fine Art & Craft Show will be held at the Y.O. Resort, the Southwest Gourd Show will be at Kerr Arts & Cultural Center, Painters in Action will be in front of River's Edge Gallery and Slate Gray Gallery will also be collaborating with the show. These events are marketed throughout Texas and draw a wide audience of locals as well as visitors."
Kerrville Hills Winery will be pouring at the event. Among food purveyors will be those selling artisanal cheeses, pasta, salsas, dips and marinades. In addition, Buzzie's BBQ and a lobster vendor will be serving both days.
Kerrville Festival of the Arts is a registered non-profit organization which raises funds to provide art scholarships at the college level to aspiring artists. The event will run 10:00 A.M. to 6:00 P.M. on Saturday, May 25 and 10:00 A.M. to 5:00 P.M. on Sunday, May 26. Plan for a special weekend in the Hill Country. KFA is pet friendly and definitely family friendly. For further information on Kerrville Festival of the Arts please visit www.kvartfest.com.
---
---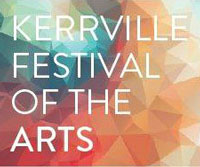 Kerrville Festival of the Arts
Downtown
Kerrville, TX 78029
830-895-7962
www.kvartfest.com