---
Pasadena Strawberry Festival
Pasadena Strawberry Festival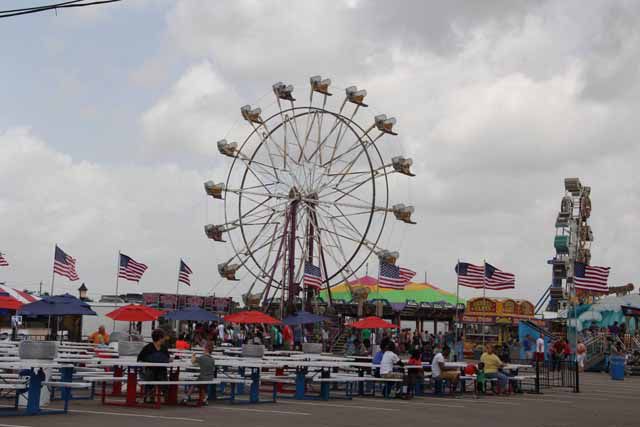 "The Strawberry Capital of the South" invites you for a weekend of family fun in celebration of the sweet little fruit that put Pasadena on the map: the strawberry. Since 1974, the Pasadena Strawberry Festival has drawn hundreds of thousands of visitors to the Pasadena Convention Center and Municipal Fairgrounds for carnival games and rides, contests, live music, the world's biggest strawberry shortcake, and much more.
One of the best reasons to come to this Houston-area festival is the live entertainment. Country music stars belt out their chart-topping hit songs, while jam bands and specialty acts from Pasadena and the Greater Houston area perform on the festival's two stages. There's even a music competition: entrants in either the 17-and-under or the 18-and-up group can enter any of nine different categories, including Battle of the Bands, Drum-Off, Singing Competition, and Guitar Speed.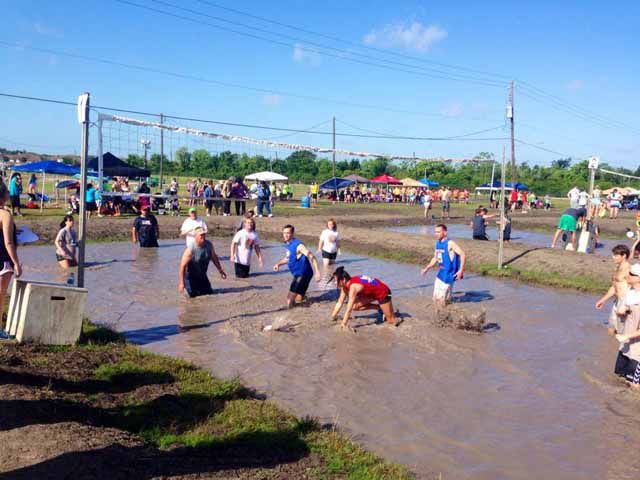 Speaking of friendly competition, the festival features a handful of ways to let your competitive side run wild. One of the most popular is Saturday's mud volleyball tournament, when an incredible 160 teams of 10 players each battle for the bragging rights of being best team in the state. On Sunday, volleyball in the mud pits gives way to the Mud Follies, in which co-ed teams of six people run, tug-of-war, serve balls into barrels, and play "Ball Frenzy" for trophies and prize bags.
For some "cleaner" fun, enter your adorable youngster in the Baby Parade. Kids from three months to four years old are eligible to enter to win the prize for best festival-themed "float" (a.k.a. dressed-up stroller, wagon, or cart), most creative, most beautiful, best Texas theme, or best use of strawberries. Those same age groups, as well as up to age 24, are invited to compete in the Beauty Pageant on Saturday. For entrance information, consult the pageant details sheet.
The food is part of its own kind of contest. In the barbecue cook-off, grill masters compete to see who makes the best beans, fajitas, ribs, brisket, and even margaritas. One thing is for sure: the festival's famous strawberry shortcake is the biggest and best the town has ever seen and tasted. Wait too long and you'll miss your shot at a slice; but if you do, never fear. Hundreds of excellent food vendors will be on-hand churning out scrumptious strawberry-centric creations, like cheesecake-stuffed strawberries and strawberry-lime jam.
Best of all, proceeds from the festival help fund more than a dozen scholarships for area students. So come on out to the Pasadena Fairgrounds this summer for a great time and a good cause!
---
---
Pasadena Strawberry Festival