---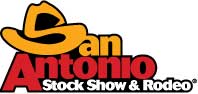 San Antonio Stock Show & Rodeo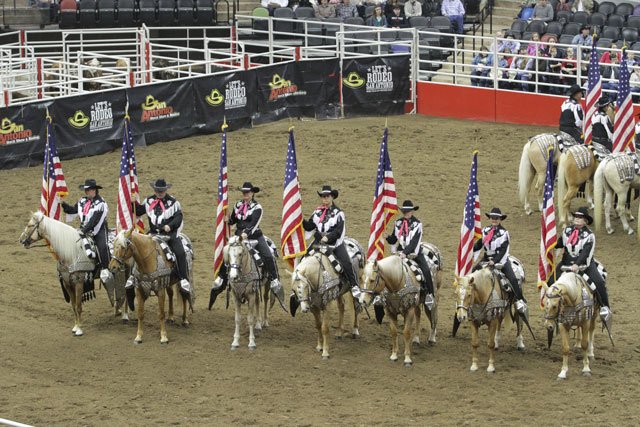 February 8 - 25, 2018
For the everyday Texan, cowboy boots and a classic cowboy hat are a staple in their wardrobe. If you are from out of state, the San Antonio Stock Show & Rodeo is the perfect opportunity to saddle up in your western attire at least once a year in the Alamo City.
During this 18-day event, you'll see professional ropers and riders display their incredible skills, catch some of the chart-topping acts and marvel at impressive homegrown livestock. Since first launching in 1950, the San Antonio Stock Show & Rodeo has become one of the biggest in Texas and one of the city's most popular and well-attended annual events.
Throughout the Stock Show, you will find over more than 70,000 animals of more than 35 species on display, including beef and dairy cattle, sheep, goats, poultry and swine. Many of these will be entered in the Junior Livestock Show and Auction, which together with the Ranch Gelding and Select Horse Sales draws buyers from all over the country. In the Family Fair area, there are attractions such as the petting zoo and Little Buckaroo Farms where youngsters will be able to milk goats, see a live beehive, feed a farm animal and much more. The Texas Wildlife Expo, inside the Family Fair, provides kids with a variety of interactive and demonstrative exhibits to learn about the importance of agriculture, native Texas wildlife and conserving our natural resources.
When it comes to rodeoing, the San Antonio Stock Show & Rodeo does things big – with $1.7 million in prize money, making it one of the largest payouts in the Professional Rodeo Cowboys Association (PRCA). Top competitors from across the globe compete in seven events: bareback riding, steer wrestling, team roping, saddle bronc riding, tie-down roping, barrel racing and bull riding. In the latter category, the PRCA Xtreme Bulls event is the highlight, pitting riders rated among the top 50 in the world against each other (and some feisty bulls) in a bid for a $100,000 payout. New this year is a PRCA Freestyle Bullfight, where a rodeo athlete will be put to the test for 70 seconds to impress the judges with their skill to outwit an agile bull. Every night of the Rodeo you can also watch kids ages 4 to 7 compete in mutton bustin' that is every bit as much of a fan favorite as any of the pro events.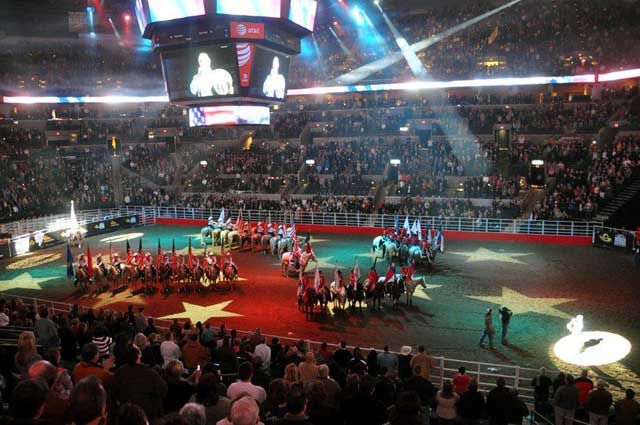 Along with the Stock Show and Rodeo events, you'll find world-class entertainment, extensive shopping, and exciting carnival fun. This year, the Rodeo will welcome some of the biggest names in country music, including Josh Turner, Maddie & Tae, Chris Young, Sam Hunt and Willie Nelson. Pop sensations Fifth Harmony and Huey Lewis and The News will also perform. The Shops at the Rodeo consist of more than 250 themed retailers offering home furnishings, apparel, equipment, and more inside Freeman Coliseum, the Expo Hall and Expo Hall 2. Four official souvenir booths will also be open at various locations during normal hours. Finally, the carnival serves up delicious fair food, games and a large variety of rides, from mild to white-knuckle.
Best of all, the San Antonio Stock Show & Rodeo is a nonprofit that emphasizes agriculture through education to develop the youth of Texas. Over $11.3 million has been committed by the organization toward scholarships, endowments, a calf scramble program, auctions and grants last year alone. In other words, it's awesome entertainment for a good cause. So what are you waiting for? Let's Rodeo!
---
---
San Antonio Stock Show & Rodeo - FEBRUARY
3201 East Houston Street
San Antonio, TX 78219
(210) 225-5851
www.sarodeo.com/