---
Texas Independence Day and Sam Houston Birthday Celebration - MARCH
Annual Texas Independence Day and Sam Houston Birthday Celebration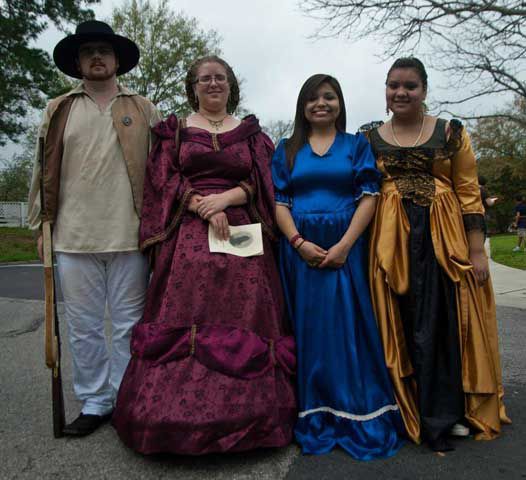 The Walker County Historical Commission, Sam Houston Memorial Museum, and the Sam Houston Statue and Visitors Center announce the Annual Texas Independence Day and General Sam Houston's Birthday Celebration.
Activities include a coffee and reception with Sam's decedents, followed by the Graveside Ceremony at General Sam Houston's gravesite in Oakwood Cemetery, 9th Street and Avenue I, a buffet luncheon, and the "Toast to Texas" and General Sam's Birthday Cake.
We will have a featured speaker at the Sam Houston gravesite with special ceremonies and music to honor General Sam Houston. The ceremony will be preceded by the traditional March to the Gravesite, starting at Austin College, In case of rain, the gravesite event will be held in the Mance Park Auditorium. Following the gravesite ceremony will be the Baptized Texas Ceremony.

For more information, reservations, and payments, contact the Sam Houston Statue Visitor Center at 936-291-9726 or jmatthews@huntsvilletx.gov
**Mail payments to 7600 Hwy 75 South Huntsville, TX 77340.

All events are open to the public with reservations and payment required for the luncheon and the Baptized Texan Ceremony.
---
---
Texas Independence Day and Sam Houston Birthday Celebration - MARCH