---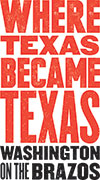 Texas Independence Day Celebration Hours and Performers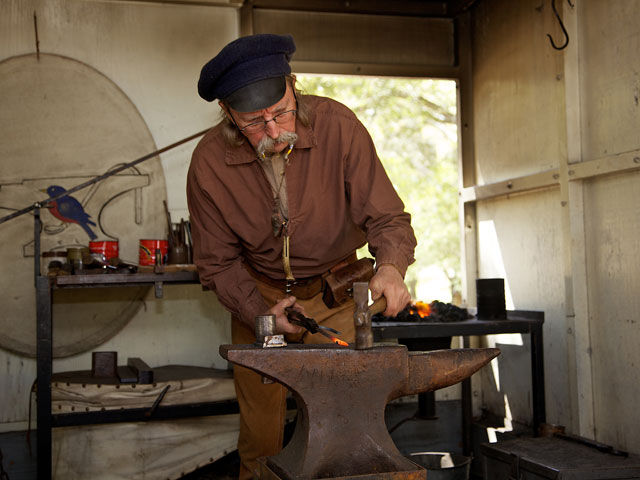 Every March, celebrate the birthday of the Lone Star State in the very place it was born. The Texas Independence Day Celebration at Washington-on-the-Brazos State Historic Site is a two-day living history event featuring historical reenactors, live music and theater, crafts and weapons demonstrations, food, kids' activities, and more.
Below you'll find information on the event's hours and the special guests providing entertainment for the 2017 Celebration. Be there with proud residents from all over the state to say, "Happy birthday, Texas!"
---
Texas Independence Day Celebration at Washington on the Brazos Hours
Saturday: 10 AM - 5 PM
Sunday: 10 AM - 5 PM
---
Texas Independence Day Celebration at Washington-on-the-Brazos Past Performers
Texas A&M University Singing Cadets
Known as "the Voice of Aggieland," the renowned Texas A&M University Singing Cadets is a men's chorus in its 113th touring season. The choir's Washington on the Brazos appearance will be the final performance of the group's Spring Tour II and just one of over 100 concerts the cadets will hold across Texas and the U.S. this year. The group is directed by David L. Kipp in his 22nd year at the position.
The Star of Texas Dulcimers
This group of Appalachian dulcimer players are well-traveled in the Navasota area and are regular features at the Star of the Republic Museum. During the celebration, the group will entertain visitors with American folk tunes inside the Museum's theater.
Navasota Theatre Alliance
The NTA has provided non-profit community theatre to the Washington on the Brazos area for more than 30 years from its home in the Sunny Furman Theatre in historic downtown Navasota. The theatre's players will perform a dramatic play called "The Birth of a Republic" about the signers of Texas' Declaration of Independence.
Justice Ken Wise
Justice Wise will take the stage on Sunday as the event's keynote speaker. A native Houstonian, Wise is a member of Texas' Fourteenth Court of Appeals, a director of the Houston Livestock Show and Rodeo, and an adjunct professor at the University of Houston Law Center. He is well-versed in Texas history, writing and starring in a podcast on the subject called "Wise About Texas."
---
Hours and performers are subject to change. Please check Washington on the Brazos' website before making plans.
---
---