---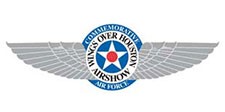 Wings Over Houston Airshow | OCTOBER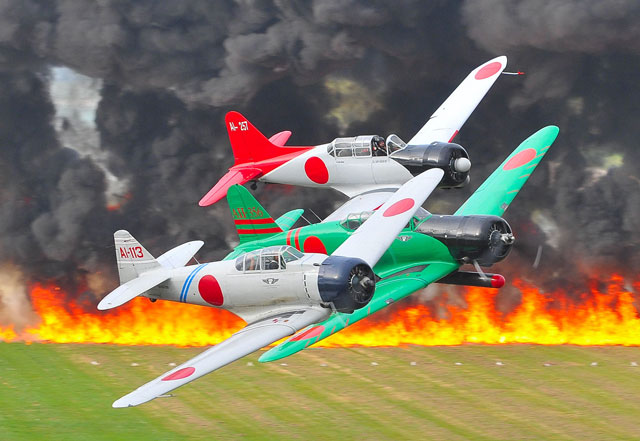 The 32nd annual Commemorative Air Force Wings Over Houston Airshow takes flight Saturday, October 22 and Sunday October 23, 2016 at Ellington Airport with thrilling aerial performances, aerobatics, demonstrations and displays. A great event for the entire family!
We're excited to announce that the U.S. Navy Blue Angels will headline the show along with the C-130 known as Fat Albert. Other Jets include the F-16 Demo Team, Heritage Flight, on display will be the massive B-52 bomber and C-17 Transport along with numerous other military aircraft. The U.S. Coast Guard will feature a special 100 years of aviation display at the show.
This year will also feature a Special 75th anniversary demonstration of the attack at Pearl Harbor and other WWII air battles with aircraft from the Commemorative Air Force; Texas Flying Legends Museum, Lone Star Flight Museum, Collings Foundation with ground reenactments by the National USA Forces Museum and the Sixth Cavalry Historical Association. Expect to see fighters, bombers, a ME-262 the world's first operational jet fighter, explosions, smoke and fire in "near real" demonstrations.
Other aircraft performing in the WWII themed show includes the four ship AeroShell Aerobatic Team in their WWII T-6 Trainers, Matt Yunkin's Twin Beechcraft, this specific plane returns to Ellington where It trained bomber pilots here in Houston during the war. In addition, Paul Fiala returns in his WWII era Great Lakes with a barnstorming routine.
Fans will also be treated to a top tier civilian performance by Team Oracle, Sean D. Tucker, likely his last solo pilot routine at airshows this year.
Returning again this year is the CAF's Red Tail Project, an interactive theatre and display featuring the story of the Tuskegee Airmen. Other highlights of the 2016 Wings Over Houston Airshow include the "Legends & Heroes Autograph Tent", military vehicles, aircraft displays, interactive displays from NASA, police and fire department displays, a children's carnival area including rock walls, exhilarating aircraft simulator rides, and cockpit photo opportunities.
Wings Over Houston Airshow offers our fans the best aviation demonstrations and exhibits each year.
Visit wingsoverhouston.com for tickets and updates as scheduling is subject to change.
---
---