Page Archived
You have reached an archived page on TourTexas.com. Please use the search bar above to view other Texas content or reach out directly to the destination, attraction, accommodation or event shown on this page for up to date information.
---
Fair on the Square in Huntsville
Fair on the Square in Huntsville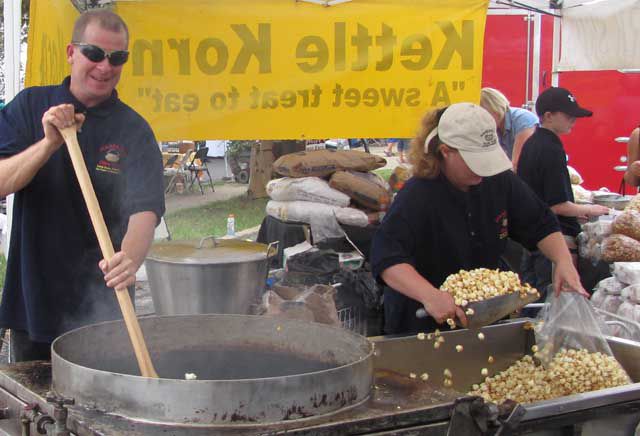 Put on your walking shoes and get ready for a full day of browsing, dining, and shopping at Fair on the Square, a long-running annual event in Huntsville. Go for a leisurely stroll in Huntsville's picturesque downtown square as you marvel at wares in 380 arts, crafts, and food booths. Then get a drink, kick back, and listen to the tunes of a talented local band. With free admission and plenty of fun for folks of all ages, Huntsville's Fair on the Square has a bit of something for everyone. Held on the first Saturday of October, the festival offers a fantastic reason to enjoy a weekend getaway to Huntsville, a charming town located one hour north of Houston.
While there's much to see and do at the Fair on the Square, you're probably going to spend most of your time perusing the many arts and crafts booths that line the streets throughout downtown Huntsville. Take your time as you hunt for one-of-a-kind treasures and trinkets that make for excellent gifts and decorations for your home. Shop to your heart's content, then take your youngsters over to the Kids Korner for a range of delightful hands-on activities. Moonwalks, pony rides, balloon creations, face painting, a giant slide, and a petting zoo serve up a Texas-sized helping of entertainment for kids. There's even a bungee run, if you're feeling adventurous.
Along with the kid-friendly fun, there's also places you can go to enjoy your favorite style of beverage. A variety of hoppy brews are available at the Beer Garden, which is also the place to go to listen to the musical performances. If reds and whites are more to your liking, make a beeline for The Wine Knot. Here you can savor a taste of wines from wineries and vineyards from across the Lone Star State. Tickets for The Wine Knot are on sale before the event date at the Huntsville Chamber of Commerce, and the price of admission includes a souvenir wine glass. For a different taste of Texas, find your way to the Food Court for some mouthwatering fair favorites like funnel cakes, barbecue, and kettle corn.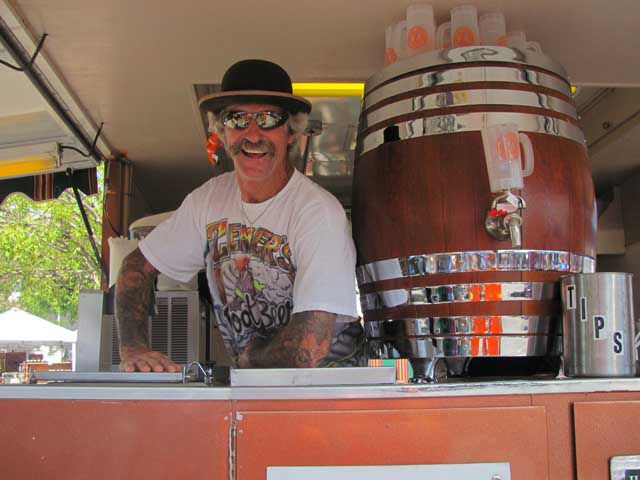 If you're fan of vintage autos, then make some time to visit the annual Huntsville Cruisers Car Show, located two blocks south of Huntsville's downtown square. Check out dozens of these eye-catching cars and vote for your favorites, then stick around to see which ones won one of the many awards handed out in the afternoon. Although Fair on the Square is held on a Saturday, the party actually starts on the Friday night prior to the event with dancing and Country music. The show is located at the Beer Garden and tickets for the concert are available at the event.
A full day of spectacular shopping, delicious dining, memorable music, and fantastic fun for all ages awaits you at Huntsville's Fair on the Square. Mark your calendars and plan your visit to Huntsville for this remarkable event.
---
---
Fair on the Square in Huntsville