---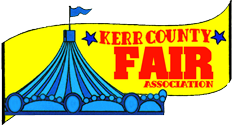 Kerr County Fair Schedule
Enjoy the cool air of autumn with old-fashioned, family-friendly fun at the Kerr County Fair in Kerrville. This Texas Hill Country event is packed with four days of carnival rides, midway games, cook-offs, a parade, and all the excitement of a professional rodeo. Held on the fourth full weekend of October, the Kerr County Fair celebrates the town's agricultural heritage by offering something for everyone. Plan your visit by checkout out the Kerr County Fair's schedule below.
---
Thursday, Oct. 22
The Kerr County Fair's first Thursday marks the grand opening of the carnival and midway. Get your thrills on amusements like a Ferris wheel and a swing ride that dangles you high above terra firma, then win some prizes at the abundance of game booths.
---
Friday, Oct. 23
Friday brings even more fun to Kerrville. Along with the carnival and midway, you can cheer on your favorite porker in the pig races, make some new friends in the petting zoo, and check out what the vendors have to offer. An evening concert closes out the evening's adventures.
---
Saturday, Oct. 24
Get ready for a full day's worth of festival entertainment, as Saturday holds many of the fair's main events. Find a spot in beautiful downtown Kerrville and watch the colorful parade that stars local marching bands, drill and dance teams, scout troops, fair queen contestants, local organizations, and even a procession of antique and vintage vehicles pass by. Then head over to River Star Park for the cook-off judging before making your way to the carnival and midway. Stick for some mutton busting and bull riding action, along with a stick horse race (yes, you read that right). End the evening with some toe tapping and hip swinging at a dance before turning in for the night.
---
Sunday, Oct. 25
Besides the opening of the carnival and midway, the Kerr County Fair's final day features a Jackpot Show in which young 4-H and FFA members get the chance to show off their steers, hogs, lambs, and goats. Later in the day, check out the fair's scholarship pageant before taking advantage of your last chance to play in the carnival and midway.
The Kerr County Fair's schedule is subject to change. Please check the event's website for the most up-to-date information.
---
---