---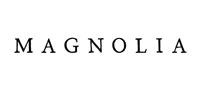 Silobration at Magnolia Market
601 Webster Avenue
Waco, TX 76706
(254) 235-6111
magnolia.com
Silobration Entertainment & Vendors
There are birthday celebrations, and then there's Magnolia Market's Silobration. Started to celebrate the anniversary of the opening of the Silos, Silobration is a treat for the senses. Check out the eye-catching wares of artisans from Texas and beyond, taste delicious craft foods from around Waco, and an abundance of live entertainment. Get the low down on what's going on at Silobration, then grab your friends and family for a weekend's worth of fun.
---
Vendors
More than 90 artisans from across the country set up shop on the streets around the silos during Silobration. Peruse a vast marketplace of such one-of-a-kind treasures as hats, leather goods, luxury paper goods, boutique clothing, jewelry, home decor for your own fixer upper, and so much more. Whether you're shopping for yourself or you're getting an early start on your holiday gift giving, you'll find more than enough here for everyone on your list.
---
Food Trucks
Dig into the delicious fare you'll find at Silobration served by Chip and Joanna's own Magnolia Table food truck. With a menu full of farm-fresh eats made using local ingredients, often from Joanna's own garden, you'll taste something bursting with local flavor.
---
Entertainment
Throughout the day, you'll enjoy live music at Silobration from some of the best bands in Texas. Daytime performances are all free, so grab yourself a treat from the food trucks and gather with your friends for these jam sessions. The list of impressive past performers includes Union Revival, Colton Venner, Mountain Natives, Autumn Anderson, Patrick Meek, Dawson Hollow, Catherine Michelle, and That Dog Don't Hunt. This year's Silobration lineup will no doubt feature top talents that will keep your foot tapping long after the band has left the stage.
Plan your trip to Waco now for this year's Silobration at Magnolia Market.
---
---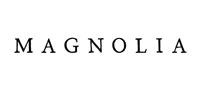 Silobration at Magnolia Market
601 Webster Avenue
Waco, TX 76706
(254) 235-6111
magnolia.com