Page Archived
You have reached an archived page on TourTexas.com. Please use the search bar above to view other Texas content or reach out directly to the destination, attraction, accommodation or event shown on this page for up to date information.
---
Wildflower! Art & Music Festival in Richardson
Wildflower! Arts & Music Festival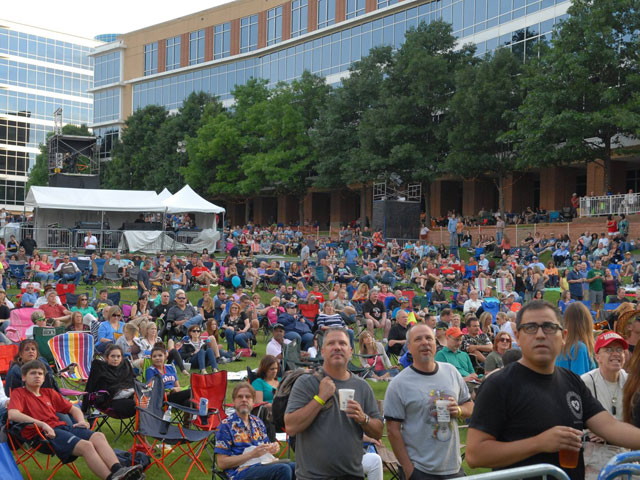 May 15 - 17, 2020
Mark your calendar and get ready for one of the best music festivals in Texas, the famous Wildflower! Arts & Music Festival at Galatyn Park in Richardson, Texas. This award-winning event brings a diverse lineup of music acts, family-friendly activities, incredible live entertainment, shopping, food, and fun to town each summer. Whether you kick it old school with classic rock, jam out to singer songwriters, or sing along with country favorites, the Wildflower! Festival has the tunes you love.
No less than six main stages serve as the backdrop for the dozens of bands who perform a variety of different genres of music. These include finalists for the Singer Songwriter competition, tribute bands to some of the world's biggest acts, and even some of those world-famous musicians themselves. Well-known names like Peter Frampton, Leon Russell, Pat Benatar, Kansas, Everclear, and Blue October have rocked the festival in recent years.
The Wildflower! Festival is definitely like Christmas morning for music-lovers, but it's also an awesome time to be a kid. Interactive games and activities for younger festival-goers reside with the sprawling WF! Kids area. Activities include a butterfly tent (with more than 250 native Texas butterflies), art, crafts, Rock Star Karaoke, face-painting, and more. In addition, some young Adeles and Bonos in the making will get the chance to perform on the United HealthCare Singer Songwriter Stage in the Eisemann Center through the festival's Budding Talent vocal competition.
Of course, no festival is complete without enjoying lots of guilty-pleasure food, souvenir-hunting, and all the other goings-on! In the latter category, you'll be blown away by the amazing antics of the talented folks along Performance Row, from drum lines and dance troupes to acrobats.
Meanwhile, the white tents that make up the WF! Marketplace just might hold the perfect gift for a loved one or treat for yourself. Hats, backpacks, jewelry, posters, crafts, commemorative T-shirts, and more are sold here. Or save your money and see if you can take home something remarkable from the Art Guitar Silent Auction in which local sponsors, artists, sports figures, and celebrities are invited to transform a guitar into a one-of-a-kind item. Just leave enough in your budget for mouth-watering fare, like funnel cakes, barbecue, corn dogs, and ice cream, from WF! Eats.
Single Day tickets are available online at www.wildflowerfestival.com and three-day passes are available at any Metroplex Tom Thumb grocery store, or online. Grab your lawn chair and a blanket and head to the charming city of Richardson this May for a wildly fun weekend!
Richardson-area hotels are offering guestroom packages starting at $99 a night that includes two daily tickets to the festival, breakfast, and complimentary parking. Click here for more information.
---
---
Wildflower! Art & Music Festival in Richardson