---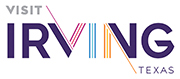 7 Ways to Have the Ultimate Weekend Getaway in Irving
When you need to get away and experience something new or you're looking for your next great staycation, find your way to Irving. Nestled in the heart of the Dallas-Fort Worth Metroplex, Irving is a dynamic and diverse destination all its own. Spend the night tapping your toes to the tunes of first-rate musicians, ride on a gondola like the kind you'd see in Italy, and indulge in cuisine from around the globe. There are more than enough things to see and do in Irving to fill up a weekend getaway, and you don't have to go far to enjoy it all. Here are just a few of the ways you can have the ultimate quick trip to Irving, and you can go here to learn more.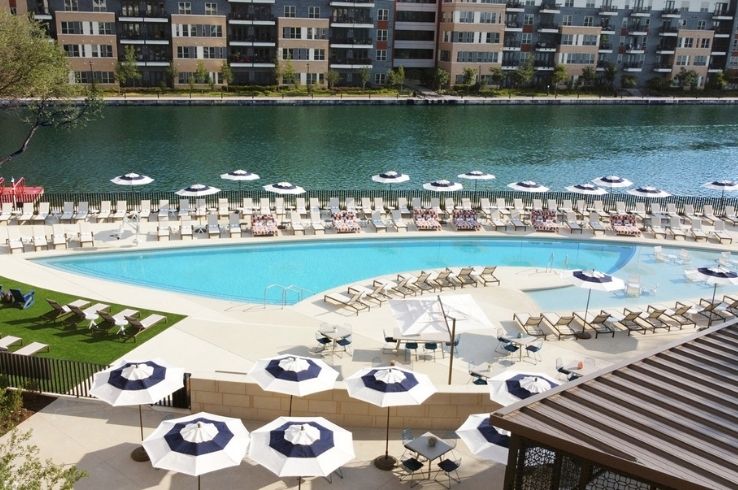 ---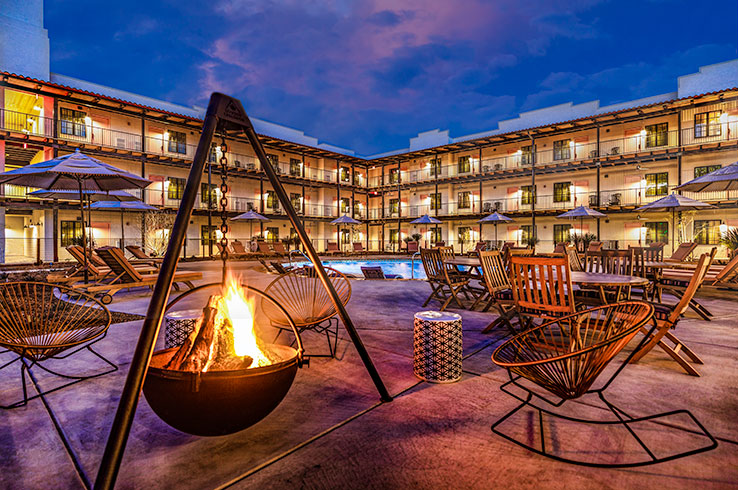 Stay in Luxury
Any good weekend getaway starts with an amazing stay, and Irving has plenty of options. Kick back in the luxurious and uniquely appointed rooms at The Texican Court. A vintage-style SMEG refrigerator and colorful furniture add to the Southwestern-style charm, while the Egyptian cotton linens will have you sleeping like a baby. You won't even need to go far for some excellent food, as the Two Mules Cantina Restaurant offers Tex-Mex favorites along with a tantalizing selection of tequilas.
Located a stone's throw away, The Westin Irving Convention Center at Las Colinas is another upscale place to stay with perks of its own. Relax in your own rainforest shower, go for a swim in the outdoor pool, and dine at the on-site restaurant. Meanwhile, a stay at the Omni Mandalay Hotel means you get to catch some rays at the hotel's new outdoor poolscape, where you can soak up the sun from a cabala or daybed as you take in the view of Lake Carolyn.
Irving is home to many other hotels ranging from affordable to upscale, including the Four Seasons Resort and Club Dallas at Las Colinas. Check out all the options here.
---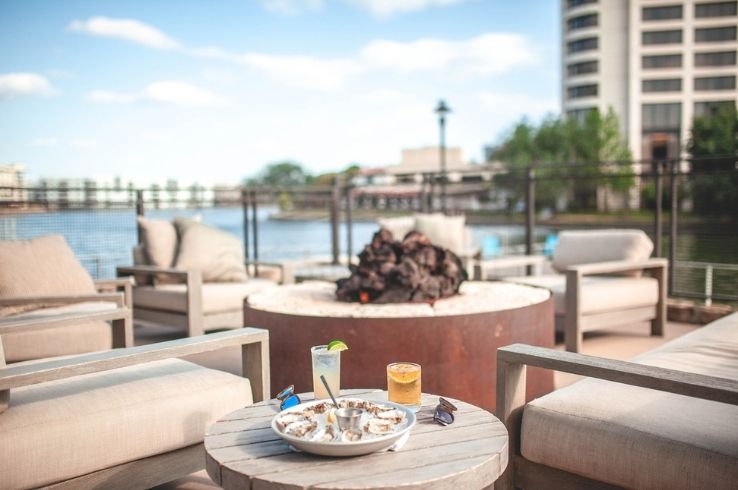 Walk Along Water Street
First-rate dining just steps away from beautiful Lake Carolyn. That's what you'll find along Irving's Water Street, a hip and happening part of town home to restaurants, bars, and plenty of things to see and do. . The early bird gets the worm at Pax & Beneficia, beloved by the neighborhood for their amazing selection of coffee, tea and toasts! Avocado toast, Nutella & fruit, P&B&J, Ricotta & Fruit - one of each please! They also offer coffee flights and a lovely service of Turkish coffee - all best enjoyed before or after a stroll around Lake Carolyn.
During the day, hang out in the lush urban park and try stand-up paddle boarding at Stand Up Paddle North Texas. Then dig into dishes inspired by the many flavors of Mexico that use all-natural ingredients, along with a tantalizing selection of cocktails, at Hugo's Invitados. Craving wood-fired pizzas, artisan sandwiches, and a glass of wine? Cork & Pig Tavern is the place to be. For entres like cedar plank salmon, trout almondine, and filet mignon paired with a globe-spanning wine list and an outdoor pato on Lake Carolyn, find your way to Pacific Table. No matter where you go, you can end your evening at The Ginger Man, home to an extensive selection of craft beers on tap that you can sip right on the lake's shoreline.
---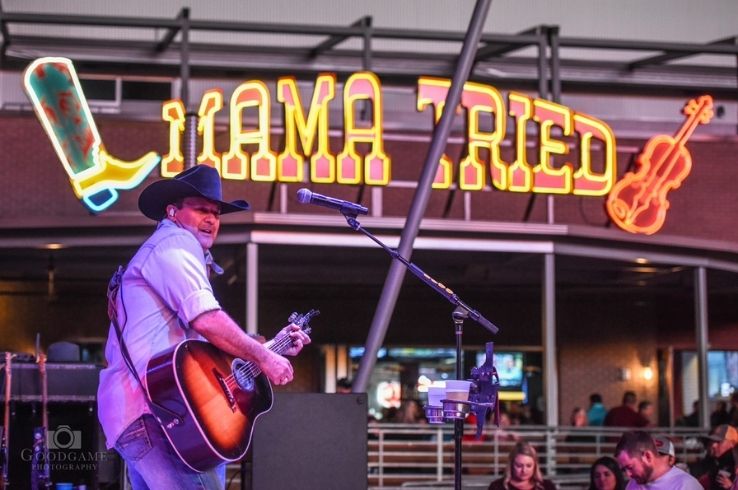 Catch a Show
With its world-class stages and abundance of bars where the tunes ring out all night long, Irving is the place to go for an epic evening full of live music. See top local performers at the Texas Lottery Plaza or Mama Tried at the Toyota Music Factory on Friday and Saturday nights. Enjoy the rest of your night out after the show with cuts of fire-roasted steaks at Blaze Brazilian Steakhouse, mouthwatering sushi at The Bluefish, craft cocktails at Bar Louie, and local beers at the Thirsty Lion. These are just a few of the restaurants and bars at Toyota Music Factory that serve up something for everyone.
Want even more live music? Texican Court, The Ranch, and the Four Seasons Resort and Club at Dallas Las Colinas hosts Dallas-Ft. Worth area bands on Fridays and Saturdays. For a first look at up-and-coming Texas talent, find your way to the OUTLAW Taproom at the Four Seasons or the intimate stage at The Ranch at Las Colinas, a chef-driven farm-to-fork restaurant that serves up Texas beef and locally sourced ingredients. These are just a few of the many live music venues you can visit here in Irving. Check out this calendar of upcoming shows so you don't miss a thing while you're here.
---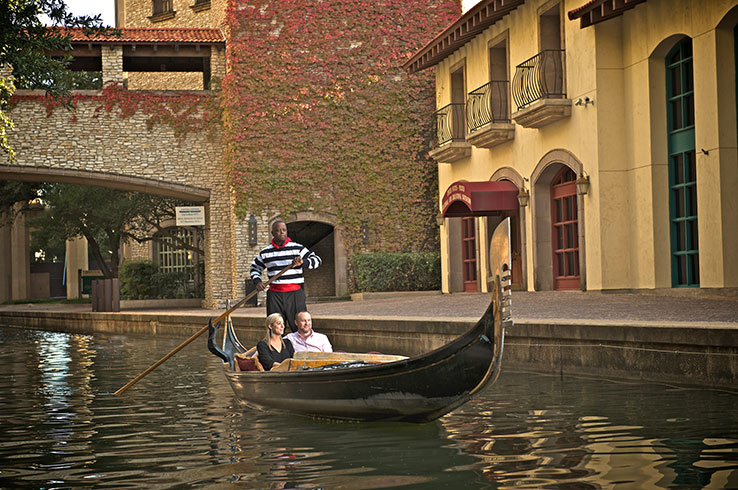 Go on a Romantic Gondola Ride
Gliding atop the still waters of an urban canal, the long wooden gondola and its striped-shirt-wearing pilot look like it has been plucked from the waterways of Venice. Yet you don't have to go to the northeastern coast of Italy to cross this experience off your bucket list. Cruise down Irving's own Mandalay Canal past slanted terra cotta roofs and in the shadows of stone bridges on one of the gondola tours with Gondola Adventures. Pick from one of several tours at all times of the day, including an exquisite dinner cruise that features three courses of delicious Italian fare. After your tour, find an empty spot on the Lovelock Bridge to leave a reminder of your time on the canal.
Of course, there are other ways to get out on the water. Mandalay Canal feeds into Lake Carolyn, which you can explore on a kayak, stand-up paddle board, or an aqua-cycle. If you'd rather have someone else do the work, opt for the Lake Carolyn Cruise on a covered Lear boat. Book your rentals, or tour, here.
---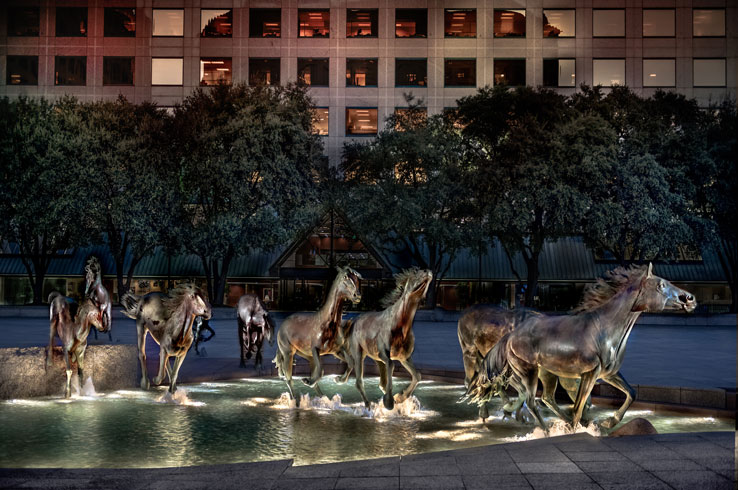 Gallop Along with The Mustangs of Las Colinas
Perpetually charging forward across a granite stream, the nine spectacular bronze mustangs are an impressive site indeed. Located in the center of Williams Square, The Mustangs of Las Colinas provide one heck of a photo op. It took African wildlife artist Robert Glen eight years to make this larger-than-life work of art. Williams Square sits near many shops and restaurants in Las Colinas, making it an essential (and convenient) stop during your weekend in Irving.
---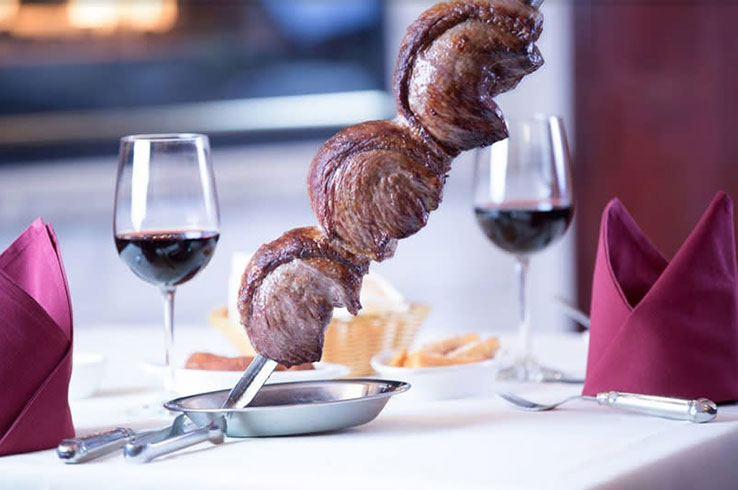 Go on a Culinary Tour of the World
Piping hot empanadas stuffed with sausage, potatoes, peppers, and onions. Flavorful lamb saag seasoned with cumin and other herbs and spices. Rolls of savory shrimp, salmon, and yellowtail sushi. Dining in Irving is like embarking on an all-day, globe-trotting tasting tour. Start with breakfast at Argentina Bakery, purveyors of hearty espressos, puff pastries, and sandwiches. Then dig into some real Indian street food that tastes just like the lahris (Street Cart) in India. At Eggholic, whether you are into eggs cooked in different forms with yummy gravies, a variety of sandwiches, flavorful rice, or chaat, they've got it!
Top it off with an upscale dinner at Blaze Brazilian Steakhouse, an authentic churrascaria where roasted steaks and cuts of chicken, lamb and pork seasoned with sea salt are cut right onto your plate. Savor it all with something from the impressive selection of fine red and white wines. With restaurants from just about every continent, you'll never run out of new things to try in Irving.
---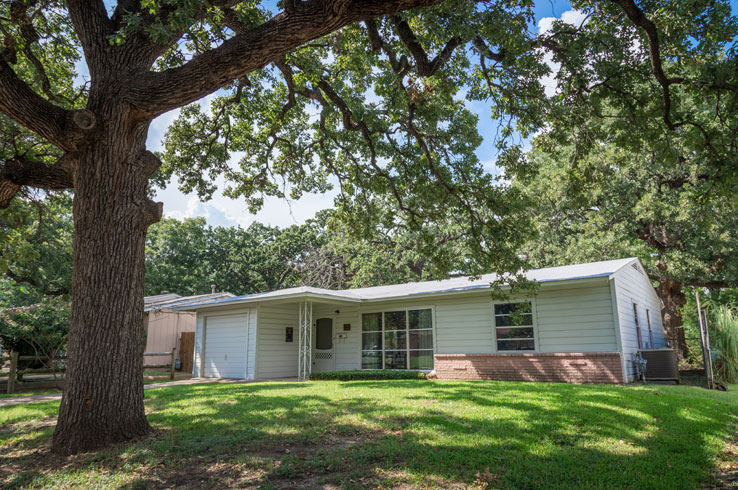 Visit a Piece of American History
Nestled within an unassuming neighborhood in Irving, the Ruth Paine House Museum owns a footnote in American history far greater than you'd think at first glance. It was here that on Nov. 21, 1963, Lee Harvey Oswald spent the night before allegedly assassinating President John F. Kennedy. Today, the museum is a step back into the early 1960's. Vintage furnishings and appliances preserve the house as it looked during this critical moment in history, while actors play the roles of Ruth and Michael Paine and Marina and Lee Harvey Oswald. The only way you can visit the museum is to reserve your spot on a tour, so make sure to do so before you stop by.
The museum sits near the Irving Heritage District, home to the 1912 Heritage House Museum and a historic train depot in Heritage Park. Cap off your exploration of the district at the Big State Fountain Grill, an old-fashioned diner that serves burgers, sandwiches, and handmade milkshakes.
---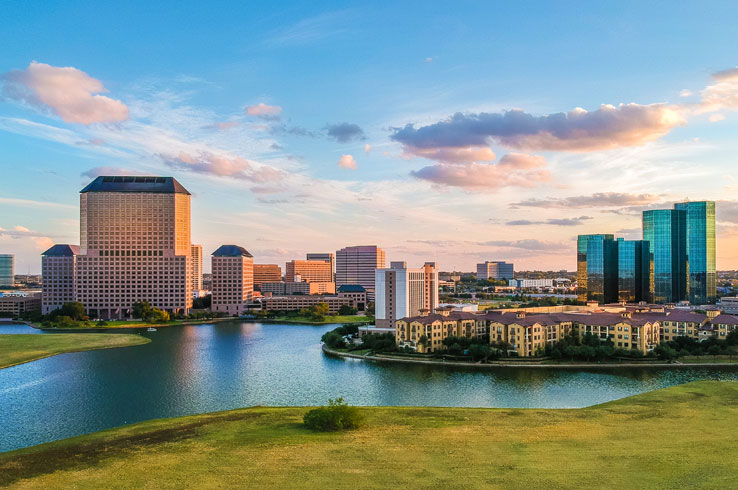 Bonus: Irving is Minutes Away from the DFW Area's Top Attractions
While Irving has more than enough to keep you busy for the weekend, it's also a stellar starting point to experiencing all that the Dallas-Fort Worth Area has to offer. Stay here and you'll be just minutes away from such top attractions as the Perot Museum of Science, The Dallas World Aquarium, and Reunion Tower. Cruise on down to Arlington for high-flying fun at Six Flags Hurricane Harbor and Six Flags Over Texas, or head 30 miles west to explore the famous Fort Worth Stockyards. There's a lot to see and do in the Dallas-Fort Worth Area, and Irving puts you right in the middle of it all.
---
---
---