---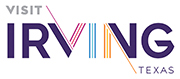 Things to Do in Irving
From attending the famous AT&T Byron Nelson golf tournament and playing a round yourself to taking a nature hike and exploring Las Colinas, there are plenty of fantastic things to do in Irving. This relaxed town, located in the center of the Dallas and Fort Worth area, is just minutes away from all the other amazing things to see and do in the Metroplex. Professional sports, world-class shopping, amusement parks, wineries, and more are just a stone's throw away. If you're planning on visiting the Dallas and Fort Worth area, Irving is a fine place to start your adventure. Before you make hotel reservations and pack your bags, check out these things to do in Irving so you don't miss anything during your stay.
---
See Why Irving is a Golfer's Paradise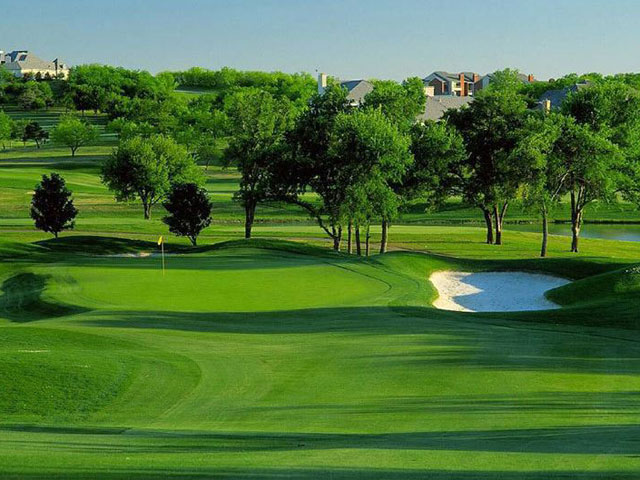 Stay at the elegant Four Seasons Resort and unwind with a round of golf at the famed Tournament Players Course (TPC) Four Seasons Las Colinas, an 18-hole course that is just as challenging for novices as it is for professionals. Get some pre-round pointers when you sign up for a golf lesson with a PGA-certified instructor, then take advantage of the full-service locker room and spa.
The Four Seasons also offers the Cottonwood Valley Golf Course with its signature hole in the shape of Texas, a bunker in the shape of Oklahoma, and a lake akin to the Gulf of Mexico. In addition to being a year-round golfing hotspot, Four Seasons Las Colinas is also home to the AT&T Byron Nelson PGA tournament. Each spring, you can watch world champion golfers strut their stuff on one of the best golf courses in the Dallas and Fort Worth area.
There are five other 18-hole golf courses in Irving, so you're sure to find a course you'll enjoy. For instance, the Twin Wells Golf Club offers a Player's Club and hosts several tournaments throughout the year. Irving is also surrounded by dozens of other DFW golf courses, so bring your clubs and get ready for some amazing golf.
---
Revel in the Outdoor Beauty of North Texas
The natural beauty of North Texas must be seen to be believed, and there are quite a few parks in Irving that provide just the place to do that. Explore the many trails that meander through nearly 35 acres next to the Trinity River at the California Crossing Park, where wagon trains crossed the river in the 1800's. More than 10 scenic walkways are available at Campion Trail, a 22-mile greenbelt nestled along the Elm Fork and West Fork of the Trinity River. Head to Centennial Park to see Arrival Plaza's statues of Irving founders J.O. Schulze and Otis Brown, then work up a sweat on the walking and running trails. If all of that weren't enough for you, the Lee Park Recreation Center has a seasonal swimming pool, racquetball courts, picnic tables, playground, and game room. Pack your sunscreen and get out and enjoy Irving for yourself!
---
Play on the Water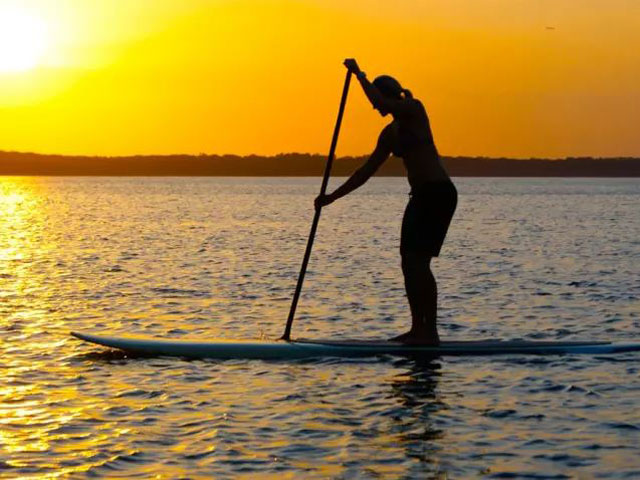 Climb aboard a paddleboard and navigate past waterfalls, fountains, and through the tunnels of the Mandalay Canals, a little piece of Venice in the heart of Irving. Start by renting a paddleboard at Stand Up Paddle North Texas, and paddle along a canal lined with wide brick sidewalks, Italian-style storefronts, and upscale apartment buildings until you reach Lake Carolyn. If you're new to paddle boarding, sign up for a private or group lesson in which you can learn all the basics, like standing, balancing, paddling, and even more advanced maneuvers such as drawing and turning. Paddle boarding in the Mandalay Canals can be a fun and romantic thing to do in Irving, as well. A three-hour sunset tour is a remarkable way to enjoy some time out with your sweetheart, or you can opt for the ultimate couple's getaway that could include a stay at the luxurious Omni Mandalay Hotel.
There are other romantic experiences to have on the canal, as well. Book a gondola cruise on Lake Carolyn with Gondola Adventures, Inc. The tour takes you through the Mandalay Canals, and the gondoliers encourage you and your date to kiss under every bridge and may even sing to you. Choose from a variety of cruise options including breakfast, gourmet dinner, and dessert cruises, and you can add scattered rose petals and even send your loved one a message in a bottle. Hello, Nicholas Sparks!
---
Enjoy Family Time
Irving has just as much to offer younger travelers as it does grownups. Get up close and pet animals like turkeys, rabbits, sheep, horses, cows, goats, and peacocks at the Fritz Park Petting Zoo. This petting farm is free and open as weather permits in June and July. Art lovers of all ages will find much to enjoy at the Irving Arts Center, which provides a range of youth and family programs including readings of children's' books and classes for all ages. Tap into your creative side with the kids and learn how to sculpt, paint, act, and even take photos here.
The National Scouting Museum, the official museum of the Boy Scouts of America, provides some family-friendly activities of its own. Star watching parties, knot-tying classes, and flag etiquette workshops are among the museum's events. Commemorate the day with a souvenir photo of your family in front of the iconic Mustangs at Las Colinas, the largest equestrian sculpture in the world. Though you may be far from home, there are many things to do in Irving to bring you closer to your family.
---
Relax in Las Colinas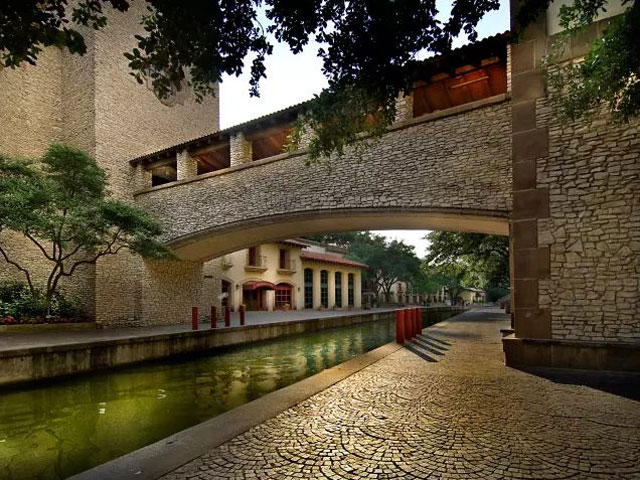 Las Colinas is a master-planned section in the city of Irving boasting hundreds of corporate and global business headquarters surrounding Lake Carolyn, the Mandalay Canals, jogging trails, parks, museums, spas, country clubs, and recreational spots. Las Colinas' central location in the Dallas-Fort Worth Metroplex and close proximity to both the Dallas/Fort Worth International Airport and Dallas Love Field makes it a great city to stay during your DFW vacation.
---
---