---

7 Reasons You Need to Check Out Denton's Live Music Scene
What do the Eli Young Band, Norah Jones, Neon Indian, Eagles founding member Don Henley, and recent Grammy Award-winning Country singer Maren Morris have in common? They're all from—or went to school in—Denton, home to a thriving music scene that's second to none. Blues, jazz, death metal, and rock and roll can all be found here, all performed by talented local musicians and touring bands from around the country. There's so much music here, it's no wonder Denton is a Certified Music Friendly Community, a designation held by only a handful of cities in Texas.
Yet it's not just what you can hear, but how often. There's live music just about every night, and the one-of-a-kind venues spread throughout town are some of the best in the Dallas and Fort Worth Area. Discover why Denton is an awesome place for live music below, then make your way here to experience it all for yourself.
---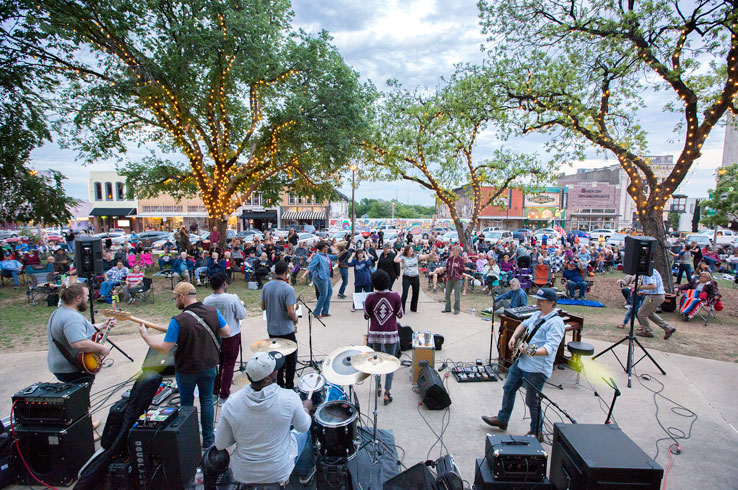 Music is a Part of Denton's DNA
Although Denton is undoubtedly a music city today, it wasn't always that way. It all began in 1946, when the University of North Texas became the first college in the country to offer a major in jazz studies. Despite the consternation of the townsfolk, the program put Denton on the map. Students from all over the world came here to study and hone their craft, and over time a lively music scene flourished.
Of course, you can't talk about Denton's live music scene without mentioning the One O'Clock Lab Band. Nominated for six Grammy Awards, the band has performed at music festivals from Australia to Finland. Yet you don't have to go far to see them do their thing. The band performs at the UNT Syndicate in January and the Denton Arts & Jazz Festival in April.
Now that you know the history, it's time to hear it all firsthand. Here's how.
Photo Credit: Tammi Paul
---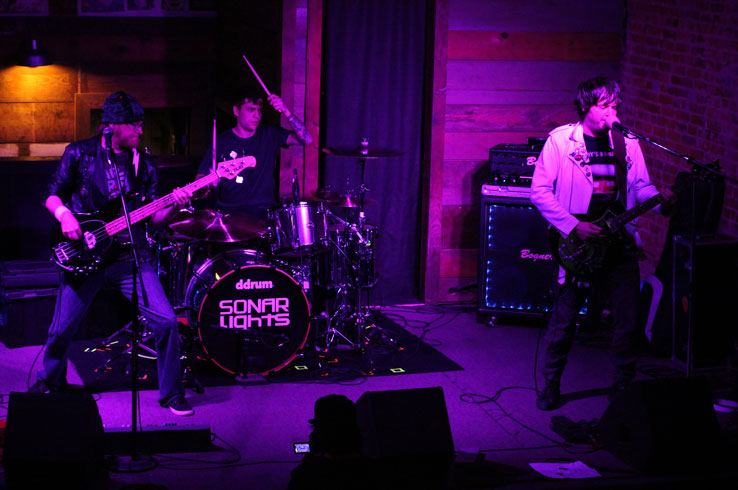 There's Live Music Every Night
Jazz, rock and roll, hip hop, and even funk. You name it, you'll hear it here. Yet its variety of live music isn't all that sets Denton apart. Go to just about any bar, restaurant, or coffee shop any night and you'll probably catch local performers showcasing their talents. Head to LSA Burger Co. on Monday for open mic night, while Wine Squared is the place for live jazz on Tuesday nights. Take a short walk over to Andy's Bar for even more live music several times a week, plus the neon-lit bar in the basement. Get up early on Saturday morning, get a cup of coffee, and listen to acoustic musicians playing on the lawn of the Historic Denton County Courthouse.
See what's coming up by checking the calendar on DiscoverDenton.com.
Photo Credit: Isabel Deniz
---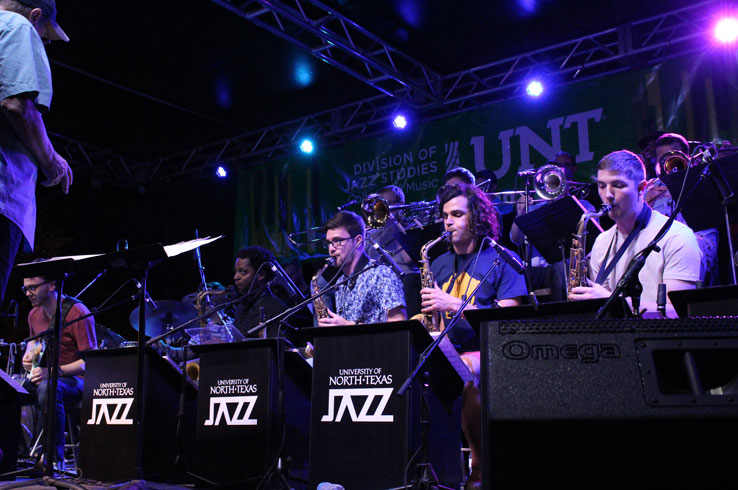 Denton Has Two of North Texas' Finest Music Festivals
While you can enjoy live music just about every day in Denton, you won't want to miss out on the town's major music festivals. Listen to local, regional, and national performers (including the One O'Clock Lab Band) perform on seven stages at the Denton Art & Jazz Festival (April 26 – 28). One of the DFW Area's largest music events, this free and family-friendly festival is a celebration of the style of music that made Denton a destination for music lovers. Meanwhile, the Denton Blues Festival (Sept. 20 – 22) brings some of the best blues musicians around to Quakertown Park for three days of live music, delicious festival food, and activities for kids.
For even more music, head to downtown Denton every Thursday throughout the spring and fall for the Twilight Tunes concert series held on the lawn of the Denton County Courthouse-on-the-Square. If you're here in the summer, don't miss Make Music Day (June 21). A global tradition, Denton's version includes free musical performances and a ton of ways to get involved in the fun. Check out one, or all, of these events and festivals and you'll hear some of the best musical talent North Texas has to offer.
---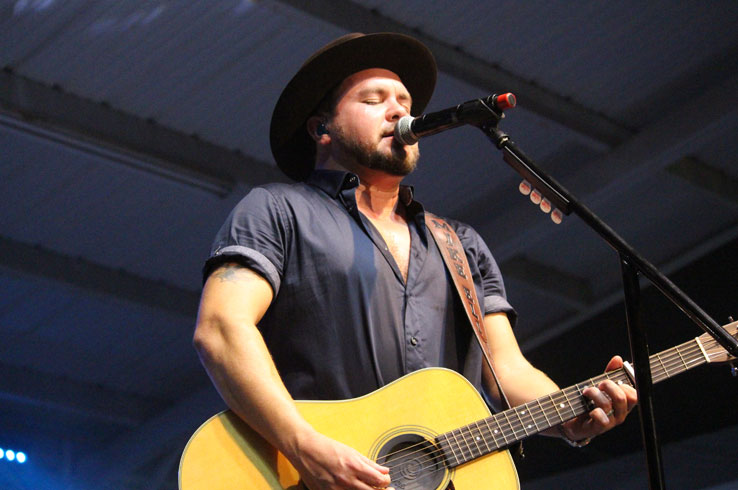 Every Other Festival Has Live Music
From film festivals to auto shows and rodeos, Denton is home to many one-of-a-kind events. As diverse as they are, they have one thing in common: live music. Musicians join artists, comedians, poets, and other performers at the Denton Black Film Festival (January), a celebration of black culture and storytelling in its many forms. Music is also one of the pillars of the Thin Line Film Fest (April 10 – 14), when you can get up close and personal with bands from across the country as they perform on small, intimate stages throughout town. Between shows, watch documentary films and check out the exhibits that are part of the competitive international photography festival.
The North Texas Fair and Rodeo (August 16 – 24) is another long-running tradition here in Denton. Along with the livestock and horse shows, the rodeo features nine days of concerts on two stages. Catch up-and-coming acts as well as established artists, with past performers such as local group The Eli Young Band and Clay Walker headlining the event. To see vintage cars, trucks, and motorcycles and hear some great tunes, head to downtown Denton for the Arts & Autos Extravaganza (Sept. 8).
Regardless of which of these events you go to, you'll enjoy a great show.
---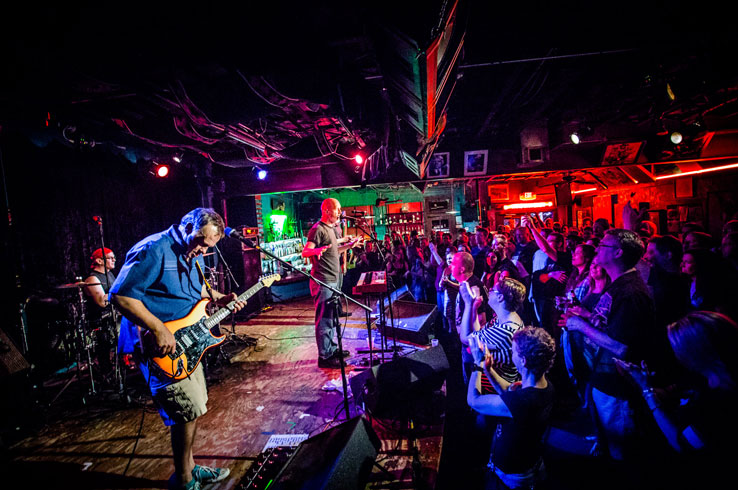 Dan's Silverleaf is as Iconic as it Gets
You can't have a thriving live music scene without memorable venues, and Dan's Silverleaf is certainly that. Mint blue walls covered in funky art create an offbeat vibe, while the main stage hosts blues, country, jazz, and rock and roll bands from around the world. Get something from the bar, which has several kinds of craft beer on tap, and take in the performance. When you need some fresh air, step out onto the outdoor patio that's home to its own bar and stage. Dan's Silverleaf is a cornerstone of Denton's live music scene, so catching a show here is a must. Click here to see a list of upcoming performances.
Photo Credit: Ed Steele
---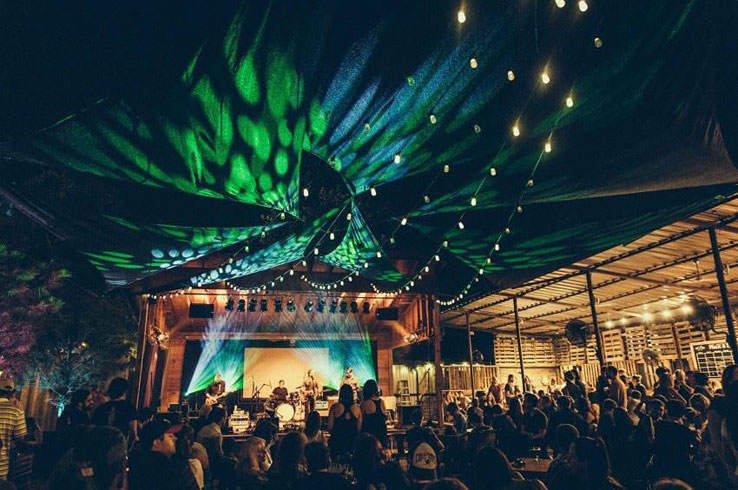 Outdoor Stages Deliver Fresh Air & Great Music
If you believe music is best enjoyed with a good dose of fresh air, Denton has plenty of venues where you'll feel right at home. Sip on one of the 48 craft beers on tap and find a spot in the spacious beer garden (complete with fire pits and patio games) at Harvest House. Located just outside of the downtown square, the bar and coffee shop is the place to hear local and touring funk and rock and roll bands.
For a little taste of everything that is Denton, find your way to Backyard on Bell. Drink a pint of craft beer or a cocktail and dig into a hand-crafted pizza or something from one of the food trucks as you soak up the sunshine in the dog-friendly seating area. Stick around until the sun sets, when talented acts from across the country take the stage for yet another night of live music in Denton.
Photo Credit: Harvest House
---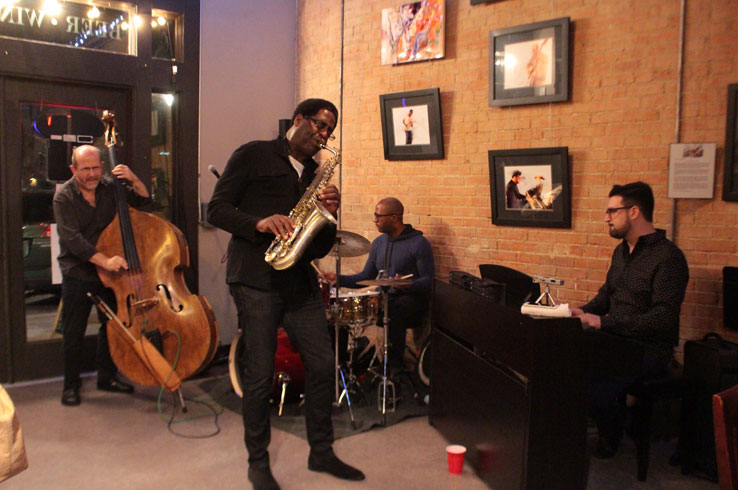 Cocktail & Wine Bars Serve Up Sophisticated Nights Out
If you're looking for a romantic spot for date night or a more upscale experience, Denton has you covered. Taste wines from around the world and savor an evening of jazz at Steve's Wine Bar, where you'll also find Denton's only walk-in humidor. Is a cocktail more your style? Stop by Hickory Street Lounge, where the expert bartenders use house-made syrups and fresh juices to create a wide array of margaritas and other cocktails. Combine your drink of choice with the laid-back atmosphere and some live music and you've got a great night out in Denton.
---
From the smooth sounds of jazz to the upbeat rhythms of rock and roll, Denton has every kind of music you can think of. Yet its spectacular venues and abundance of year-round performances make it a fantastic place for music lovers. Discover Denton's live music scene and independent spirit here.
About the Author: James Waterson is the head writer and content specialist for Tour Texas. When he isn't writing about the many great places in the state of Texas, he's planning his next epic adventure in the Lone Star State.
---
---