---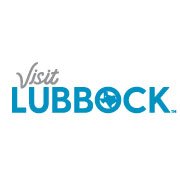 5 Reasons Lubbock is the Original Live Music Capital of Texas
By Ashley Donde
When you're in the heart of the High Plains of Texas, all you need to do is follow the music. You'll find yourself in Lubbock, where music legends like Buddy Holly and Mac Davis started their iconic careers. Music is the heartbeat of the "Hub City," and performers of all styles come here to continue this all-important tradition started by the icons that came before.
Whether it's the toe-tapping rhythms of a jazz band, whimsical melodies performed under the stars, or a local rock 'n' roll tribute band playing to a packed house, you'll find the kind of music that moves you here. Experience it all for yourself on any given night and you'll see why Lubbock claims to be the original live music capital of Texas.
---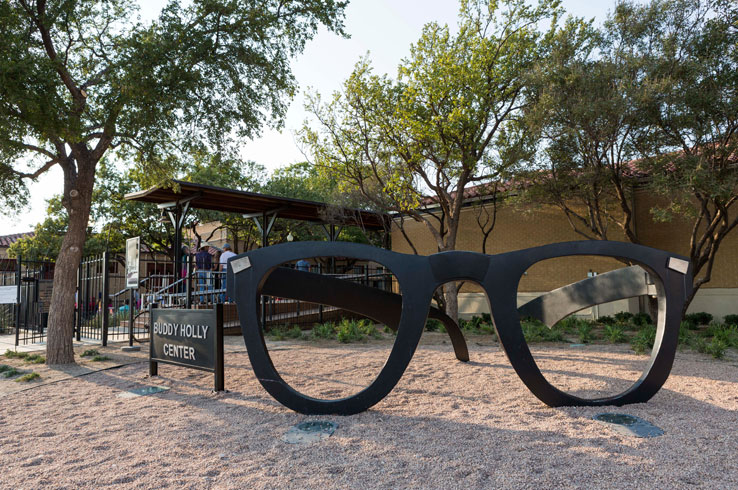 Lubbock Has Always Been a Place for Music
It was the early days of the 1950's, and the stage was set for a star to rise. Born and raised in Lubbock, Buddy Holly was about to take the world by storm. Opening for Elvis Presley, appearances on the Ed Sullivan Show, and chart-topping singles defined a short but influential career that changed rock 'n' roll forever. Get an intimate look at Holly's life and his career at the Buddy Holly Center, where personal letters, stage clothing, and other memorabilia round out the fascinating collection.
Holly may have been the first, but he's not the only trend-setting musician from Lubbock. Country music star Mac Davis, Natalie Maines (lead singer of the Dixie Chicks), and the Josh Abbott Band all hail from the area. There's even a "West Texas Walk of Fame" dedicated to the region's famous musicians. With so many artists playing shows and recording, it's likely you'll catch a local act before they hit it big.
---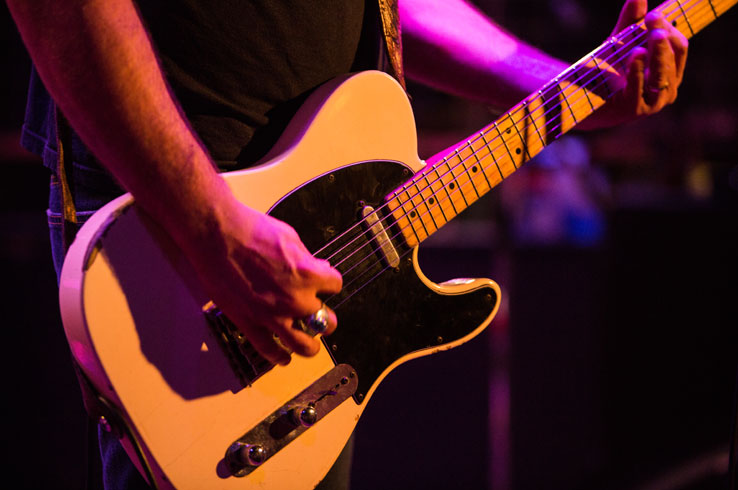 The "Hub City" Draws the Biggest Names in the Business
If you're looking for a stellar show, Lubbock delivers. The most popular names in music stop in Lubbock throughout the year, and this spring you will find plenty of must-see acts. Pick your favorites and mark your calendar!
Enjoy the cool country sounds of Cody Johnson and Pat Green when they perform at the South Plains Fair Park Coliseum on Saturday, March 30 and get your rock music fix with Taking Back Sunday on Monday, April 1 at Charley B's. Enjoy a weekend of camping, beer, barbecue, and plenty of music at the Cotton Fest (Thursday, May 2 – Saturday, Mary 4), headlined by William Clark Green, Whiskey Myers, and Flatland Cavalry. If you're a Broadway musical fan, sing along to performances of Annie, Spamalot, The Wizard of Oz, and other favorites at the Lubbock Moonlight Musicals outdoor amphitheater.
Of course, there's far more music in Lubbock than what you see here. Check out this list of events so you don't miss out.
---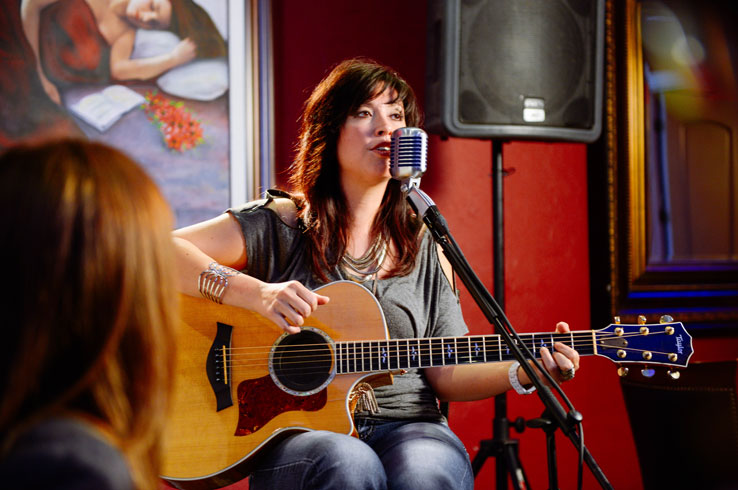 There's Live Music Every Night
The beats of live music play throughout Lubbock seven days a week. Music is in the bloodstream of this city, and the live music scene is thriving. No matter your taste, Lubbock's many distinct restaurants and venues host shows that hit all the right notes.
Colorful décor compliments a vibrant menu of Spanish tapas at La Diosa Cellars, and their evening musical performances transform "dining out" into a spectacular nighttime event. A little class, a little jazz, and a lot of flavor will have you returning over and over again to the Funky Door Bistro and Wine Room, where they host musicians almost every day of the month. Their Saturday Jazz Brunch is very popular, complete with savory fondues, mimosas, and an array of musical talent.
Art lovers will fall in love with La Sirena, where the creative and culinary arts share equal status. Featuring an art gallery and live music, this restaurant is a top spot in Lubbock because of their unbeatable food, service, and atmosphere.
---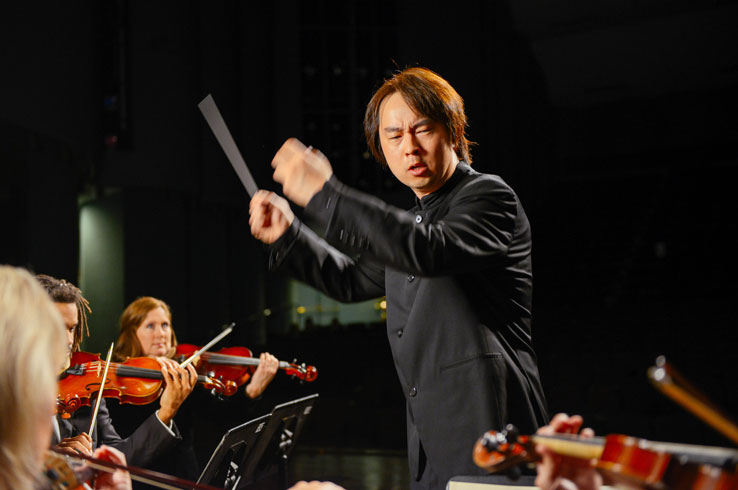 You Name it, You'll Hear it Here
There is immense musical talent in Lubbock that if you name a genre, you'll find an artist who performs it. For sounds of sophistication, the Lubbock Symphony Orchestra offers a cultured experience during its performance season, from classical and chamber series concerts to specialty performances. If you're into those classic Texas country sounds, check out a Bo Garza show. He's a well-known local musician frequently seen performing with his guitar and harmonica at venues across town.
Strong, bright vocals combined with subtle acoustic strums make Black Cat Bone a local favorite, with a mix of blues, jazz, pop, and rock mixed into their sets. Want to hear some hip hop? Catch a performance by Booga Bradshaw, whose unique style and witty rhymes will have your head bobbin'. Meanwhile, the jazzy sounds of the Alma Quartet will transport you to the lively streets of New Orleans.
With so many groundbreaking artists playing shows throughout town, no two nights out are the same.
---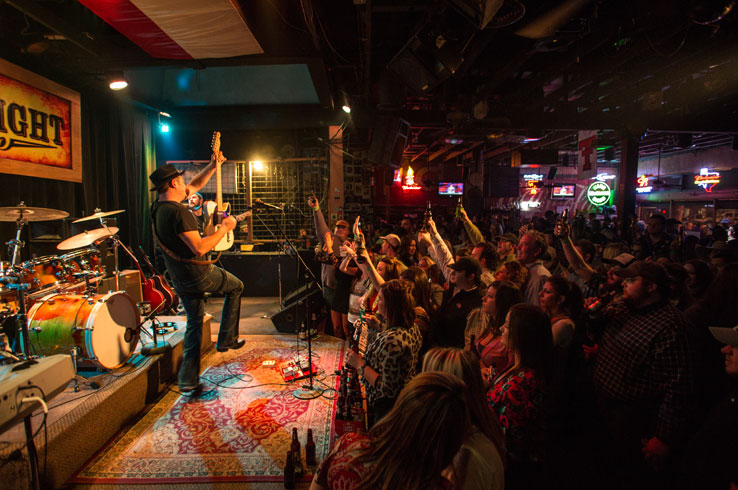 One-of-a-Kind Venues Set the Stage
From massive arenas to intimate theaters, Lubbock's venues provide the perfect setting to enjoy all your favorite music. Get up close to the performers and dance at Charley B's, home to the largest wooden dance floor in town. For a true taste of Lubbock, Blue Light Live hosts local acts and touring artists most nights of the week. Don't miss out on Singer/Songwriter Night on Mondays, when musicians are invited to perform their original pieces.
If you want to hear the biggest names in the business, you'll find them performing at United Supermarket Arena, Lubbock's largest venue. On the other end of the spectrum is the Cactus Theater, a cozy stage set in a historic 1930's movie theater that takes you back to the days of Buddy Holly. The theater often hosts tribute shows, as well as a variety of headlining acts, in the heart of the Depot Entertainment District.
---
There's so much music to enjoy in Lubbock that you might have a hard time finding room in your schedule to fit it all in. What better reason than to come back for more? Plan your musical getaway today.
About the Author: Ashley Donde is a freelance writer who loves adventure. Her family of four can often be found exploring the great outdoors, touring museums, or enjoying a local festival.
---
---