---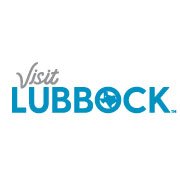 Events in Lubbock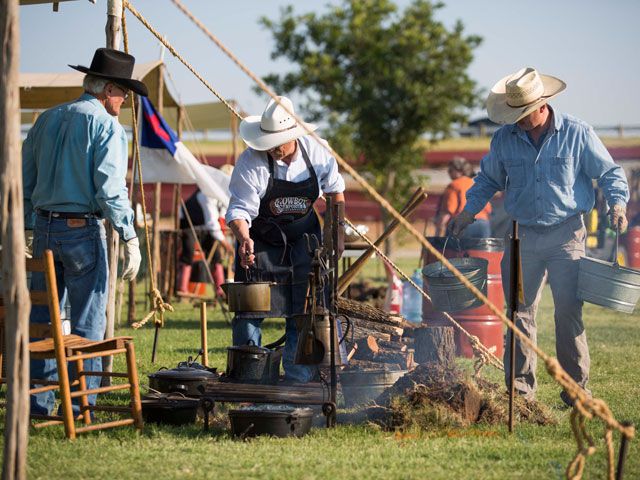 Lubbock is Texas' "Hub City" for culture. Throughout the year, you will find everything from food truck festivals and comic book conventions to a Texas-style county fair and the unforgettable taste of the Texas High Plains inside every wine glass. Check out our list below of the top festivals and events in the 806!
---
Monthly
First Friday Arts Trail
On the first Friday of every month, the Cultural District comes alive with new art exhibits, live music and food. From 6 to 9 p.m., attendees can browse through galleries located across downtown Lubbock. Travel is simple thanks to the free trolleys that run continuously throughout the evening. Guests can purchase their favorite local art pieces and use an FFAT map to find their way through the galleries.
---
April
ABC Pro Rodeo
It wouldn't be Texas without a rodeo, right? The ABC Pro Rodeo has been running in Lubbock for more than 70 years, and it takes over the county for three days each April. Pull on your boots and grab your hat to enjoy the charm and grandeur of the wild west at the arena.
---
Lubbock Uncorked
A tribute to Texas High Plains wine, Lubbock Uncorked highlights varietals created from the grapes grown in West Texas. With both local and state-wide wineries utilizing West Texas grapes, this region produces over 90 percent of all wine grapes grown in Texas. From live music and delicious food, this festival celebrates the best that Lubbock has to offer.
---
June
Wine & Clay Festival
Wine and art are two things Lubbock is known for and this festival is a great way to experience both while you're here. This year marks the 20th Annual Wine & Clay Festival in Lubbock, if that's any indication of how big this event has become. Enjoy a glass of Llano Estacado's wine while you browse through the handcrafted works by local clay guild artists.
---
August
Comic book fans can't miss the Hub City Comic Con in Lubbock, an annual event that has more than 100 exhibitor booths, artist panels, and celebrity guests. Screen and voice actors, illustrators, and writers alike meet with fans at this convention, held at the Lubbock Memorial Civic Center in late August.
Salsa and Sangria
Llano Estacado Winery presents Salsa & Sangria Fest featuring a salsa competition, taco trucks, live music and of course, Sangria. Your ticket includes three glasses of sangria and unlimited salsa tasting at Llano, and a glass of your choice at English Newsom with live music.
---
September
Buddy's Birthday Bash
Lubbock is home to the late legendary musician Buddy Holly, who paved the way for many rock 'n' roll artists of our time. Buddy's Birthday Bash, held annually in September at the Buddy Holly Center, celebrates the iconic artist's birthday. Visitors are invited to help themselves to a slice of birthday cake while enjoying several local musicians performing on stage. Children are invited to join fun workshops like poodle-skirt making and shoe-box guitar crafts.
National Cowboy Symposium & Celebration
Immerse yourself in West Texan cowboy culture at the National Cowboy Symposium & Celebration. This long-running annual event is made up of live Western-themed entertainment, poetry and storytelling, panels with authors, seminars, dinners, food vendors, and parades.
From chewy funnel cakes to colorful carnival rides and more shopping than you can handle, the Panhandle South Plains Fair has it all. The fair, one of Lubbock's grandest events, consists of agricultural and livestock competitions and live musical performances by nationally-renowned artists.
---
October
The food truck craze is alive and well in West Texas, and these roving restaurants are celebrated at the annual Lubbock Food Truck Fest. Take your pick from a variety of flavorful foods, including savory tacos, wood-fired pizzas, and delicious barbecue. This one-day, mid-October festival is held at the Buddy Holly Center in Lubbock's Depot District.
---
November
Annual West Texas Latino Artist Show & Dia de los Muertos Celebration
Experience one of Mexico's most traditional holidays right in Lubbock at the Annual West Texas Latino Artist Show & Dia de los Muertos (Day of the Dead) Celebration. At this Nov. 1 event, located in the Lubbock Memorial Civic Center, you'll see colorful works of numerous Latino artists, listen to cultural music performed by local musicians, view a car exhibit, and much more. Admission to the celebration of the Day of the Dead in Lubbock is free.
---
---
---